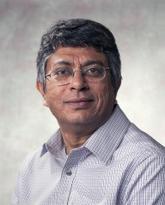 Abdul Wajid
Post Doc
Kingston Research Team
PhD Epidemiology
Michigan State University, 2016
MS Epidemiology
Michigan State University, 2015
MSc Epidemiology & Biostatistics
Aga Khan University, 2002
MB;BS
King Edward Medical College, 1992
Contact information
Location
Professional Faculties:
PF2208
Research and teaching
Research Interests
Perinatal epidemiology
Developmental Origins of Health and Disease
Life course epidemiology
Preeclampsia
Childhood obesity
Systematic Reviews and Meta-analyses
Biography
Abdul Wajid is a physician with postgraduate training in public health. He has great interest in teaching biostatistics and epidemiology and is a member of a team teaching biostatistics to graduate nursing students. He is passionate about improving the health of marginal and vulnerable populations and for that purpose he has been part of various relayed research projects in both high and low income countries.