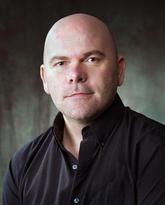 Andrew Estefan
Associate Professor
Faculty of Nursing
PhD
Griffith University, 2008
MN
Griffith University, 2003
BN
Griffith University, 2001
Diploma Nursing Science-Mental Health Nursing
University of Southampton, 1993
Contact information
Location
Professional Faculties:
PF2211
Courses
NURS 485 - The Discipline & Profession of Nursing III - Fall 2019

NURS 627 - Academic Scholarly Writing - Fall 2019

NURS 605 - Philosophical Knowledge and Advanced Nursing Practice - Winter 2020

NURS 627 - Academic Scholarly Writing - Winter 2020
Research
Research Interests
Self-injury and suicide
Gender, sexuality and identity
Narrative inquiry
Interpretive methodologies
Psychotherapeutic interventions
Therapeutic relationships
Biography
Dr. Estefan has an extensive clinical background working with people with trauma and eating disorders. He has specific clinical and research interests in the care and treatment of people who self-harm. Dr. Estefan teaches philosophy and research methods in the Master's and doctoral programs. Dr. Estefan's research program addresses the experiences of mental health and illness, particularly as they are mediated by gender, sexuality, and sexual difference. Current research includes: understanding experiences of compassion in therapeutic relationships with people who self-harm; narrative inquiry into experiences of sexuality in adolescents diagnosed with cancer; and narrative exploration of health in everyday contexts.
Dr. Estefan is nationally and internationally recognized for his research and methodological work in narrative inquiry. He supervises numerous masters and doctoral students and is a frequent examiner of graduate theses.