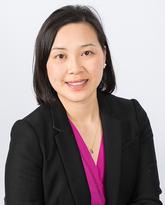 Añiela dela Cruz
Associate Professor
Faculty of Nursing
PhD
University of Alberta, 2013
MS
University of Alberta, 2001
BN (Distinction)
University of Calgary, 1998
Contact information
Location
Professional Faculties Building :
PF3226
Research
Research Interests
Population health promotion and public health
Social determinants of health: social, political, and familial factors
Infectious disease prevention, specifically the care and support of people living with HIV or AIDS
Health of migrants, including marginalized immigrants
Health of Aboriginal peoples
Qualitative research methodology: narrative inquiry (Clandinin & Connolly, 2000)
Evaluation research
Community based research
Biography
Añiela dela Cruz holds a PhD in Nursing and an MSc in Health Promotion Studies (University of Alberta). She has 20 years of professional experience in community and public health, health policy development, and health and program evaluation research. In her career, Añiela has worked with Alberta communities, provincial and federal government stakeholders, and non-government organizations focusing on areas of public health such as HIV/AIDS, chronic disease prevention, pre-natal nutrition, and child and youth health promotion and illness prevention. She has worked extensively with diverse and vulnerable communities in Alberta and across Canada including women, children, people living with HIV, marginalized immigrants, First Nations communities, urban Indigenous communities, and urban and rural populations.
Añiela has a strong qualitative research background, contributing to the body of knowledge that concerns the health of migrants (in Canada), pre- and post- migration experiences, cultural safety, and relational ethics. In her doctoral work, Añiela used narrative inquiry as methodology to inquire into the experiences of sub-Saharan African immigrants living with HIV in Alberta. Currently, Añiela chairs the Newcomer, HIV, Immigration, treatment Engagement and Stigma in Canada (NewHITES) Community Based Research Team. The team comprises community leaders, people living with HIV, government, AIDS Service Organizations (ASO), community-based and academic-based researchers working together towards health and social equities within the intersections of HIV, stigma, migration and settlement. Añiela's work with the African community affected by HIV began in 2002 in Alberta, and continues this work using community based research principles.