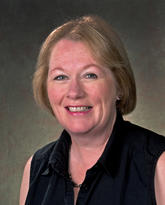 Cynthia Mannion
Associate Professor
Faculty of Nursing
PhD
McGill University, 2004
MSN
McGill University, 1985
BAS
Queen's University, 1979
Contact information
Location
Professional Faculties :
PF2290
Courses
NURS 599 - Integrating Nursing Roles and Practices VI: Transition to Nursing Practice - Winter 2020
Research
Research Interests
Maternal/child health: maternal practices, breastfeeding
Dietary intake and health beliefs
Quantitative research approaches
Biography
Dr. Mannion's program of research addresses questions pertaining to maternal/child health and dietary intake during pregnancy and breastfeeding. Dr. Mannion is an Academic Affiliate of Dietitians of Canada. Underlying her research is the premise that dietary intake while meeting physiological needs, is a behaviour that is governed by belief systems. Her past work includes maternal restriction of dairy products and the use of over the counter medications during pregnancy and lactation; the maintenance of breastfeeding, purported dietary cures for cancer and most recently the practice of pica by pregnant women.