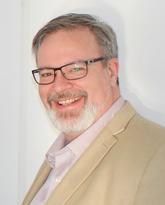 Dave Patterson
Instructor
Faculty of Nursing
MN
University of Calgary, 2019
BN
University of Calgary, 2008
Diploma of Applied Arts, Business Administration
Saskatchewan Polytechnic, 1985
Diploma of Applied Arts, Data Processing
Saskatchewan Polytechnic, 1985
Contact information
Location
Professional Faculties :
PF3244
Research and teaching
Research interests
Simulation
Patient safety
Recognition and response to a deteriorating patient
Interprofessional education
Team communication competencies
Paediatric nursing education
Empathy for the older adult population
Biography
Dave Patterson graduated from the University of Calgary with both a Bachelor of Nursing degree and a Master of Nursing degree. His MN was focused on nursing education utilizing interprofessional education simulations.
Dave has been an instructor with the University of Calgary's Faculty of Nursing since 2011 and is also an active Community Health Educator for Alberta Health Services' Calgary Zone Perinatal Education Program. A previous Level II NICU Nurse, he works with parents and fathers transitioning to their new role.
Dave is currently a member of the simulation faculty and has taught throughout Terms 3, 4, 5, 6, 7, and 8 of the undergraduate nursing curriculum.