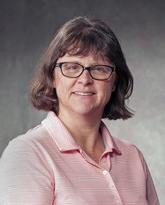 Deborah Banack
CSLC Monitor
Clinical Simulation Learning Centre
Contact information
Location
Professional Faculties :
PF1270
Biography
Deborah Banack is a Clinical Simulation Learning Centre (CSLC) Monitor who supports student learning outcomes by: refining lab and simulation design requirements in collaboration with faculty: preparing, setting-up and dismantling labs, classrooms and simulation suites; performing maintenance and other duties to ensure the safe and effective operation of the CSLC.
Deb completed her Diploma in Nursing in New Zealand 20+ years ago and has had nursing experience in both inpatient and outpatient environments. She still currently works as an ICU Registered Nurse in Calgary.
Deb is passionate about nursing and came to the CSLC as a way to give back to the profession. Deb enjoys the challenge of finding creative ways to "make it real" and "make-it-work" that is an integral part of the CSLC monitor role.
Deb is married with two children, a dog, a rarely used motorbike, has season's tickets for the Calgary Stampeders, and a long list of books to read in her rare periods of time off.