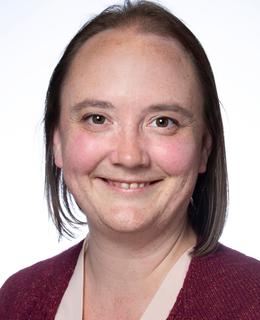 Lindsay Craddock, MN NP
Positions
Adjunct Clinical Associate
Faculty of Nursing, Adjuncts
Background
Educational Background
BSc Nursing, University of Alberta, 2001
MSc Nursing, University of Alberta, 2013
Biography
Lindsay is a pediatric Nurse Practitioner who works at Alberta Children's Hospital in the Vi Riddell Pain and Rehabilitation Program. She has worked in pediatric nursing since 2001 as a Registered Nurse and began practicing as an NP in 2013. She currently runs a headache clinic for the pediatric population following the principals of chronic pain. This clinic is collaborative with both the Neurology department and the Complex Pain Department.
Lindsay works to the full scope of the Nurse Practitioner role; assessing, diagnosing, and treating pediatric patients who experience chronic head pain. This role allows for long term follow up of patients and their families in a Family Centered Care context until their pain is well managed and daily functioning is maintained.
Lindsay is interested in research around teaching and education for parents and pediatric patients, pediatric pain, and pediatric headache, abdominal pain and functional pain diagnosis.