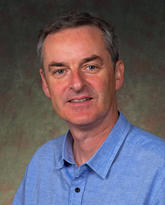 Graham McCaffrey
Associate Professor
Faculty of Nursing
PhD
University of Calgary, 2012
BN
Athabasca University, 2007
Registered General Nurse
St. Mary's School of Nursing, 1987
BA
University of Cambridge, 1983
Contact information
Location
Professional Faculties :
PF2295
Courses
NURS 503.49 - Selected Topics in Nursing (Addictions/Mental Health) - Fall 2019
NURS 705 - Philosophy Of Science In Nursing - Fall 2019
NURS 385 - The Discipline & Profession of Nursing II - Winter 2020
Research
Research Interests
Mental health nursing – using nurse-patient interactions therapeutically
Buddhism and nursing – philosophical dialogue, compassion, mindfulness
Qualitative research – philosophical hermeneutics, intercultural inquiry
Biography
Dr. McCaffrey joined the Faculty in July 2012. His doctoral research was a hermeneutic study of nurses' practices of relational care in mental health, using Buddhist perspectives as a way of opening to new understanding. He is planning a complementary study of patients' experiences. He is interested in continuing to develop dialogue between Buddhist thought and contemporary nursing – for example, focusing on compassion as a way of acting. Hermeneutics as a methodology invites precisely this kind of intercultural exchange. He is an Assistant Editor for the Journal of Applied Hermeneutics and has presented his work at the Canadian Hermeneutic Institute.