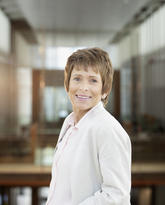 Jacqueline Smith
Assistant Professor
Faculty of Nursing
PhD
University of Calgary, 2015
MN
University of Calgary, 2011
BN
University of Calgary, 2009
Diploma Nursing
Foothills Hospital School of Nursing, 1986
Contact information
Location
Professional Faculties :
PF122F
Research
Research Interests
Mental illness and stigma within Emergency settings
Mental health and stress related experiences within post secondary settings
Mindfulness, emotional health, and wellbeing
Narrative Inquiry
Cannabis harm reduction & educational tools for university students
Biography
Jacqueline Smith is an Assistant Professor in the Faculty of Nursing at the University of Calgary She is the team lead for the Faculty of Nursing's Mental Health & Wellness Learning Community and the course design team lead for the Addiction & Mental Health Graduate Certificate. Jacqueline is an educator, graduate student supervisor and a published researcher within her field of study that addresses addiction and mental health across the life span. In addition to her academic responsibilities, Jacqueline is a family counsellor, trauma (EMDR) therapist and a mindfulness practitioner. She is a member of the Alberta Children's Hospital Research Institute, the Mathison Centre for Mental Health Education and Research and a member of the Advisory Committee for Drug Free Kids Canada.