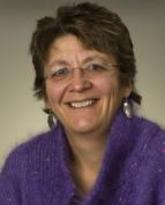 Janet Rankin
Associate Professor
Faculty of Nursing
PhD
University of Victoria, 2004
BSN
University of British Columbia, 1986
Nursing Diploma
Vancouver General Hospital School of Nursing, 1979
Contact information
Location
Professional Faculties :
PF3244
Research
Research Interests
Healthcare reform and hospital restructuring
The social organization of nurses' work
The electronic medical record
The social organization of nursing education
Teaching and learning in a practice profession
Biography
Janet Rankin has been a member of the Faculty of Nursing at the University of Calgary since January 2008. She has been involved in nursing work since 1975. Her direct practice background is in adult hospital care. She taught undergraduates on Vancouver Island for 19 years and has a keen interest in nursing education. Her research focuses on the impacts of hospital restructuring and health care reforms on nurses and patients. Her book (co-authored with Marie Campbell in 2006) "Managing to Nurse: Inside Canada's Health Care Reform" chronicles the "managerial turn" in the organization of nursing services since the 1970s. Using Dorothy Smith's (1987, 2005) institutional ethnography (IE), and drawing on its feminist origins, Rankin is currently formulating a new book that extends the analysis through the years 2000 exploring how gendered forms of knowledge feature in contemporary nursing. The research focuses on nursing and health reform with a particular focus on nurses' work within the developments of the electronic health record and other technologically generated modes of knowledge.
Janet has supervised eight PhD students and numerous MN students and is currently on secondment to the University of Calgary in Qatar.