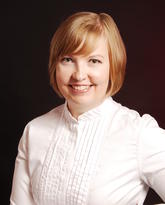 Jennifer Jackson
Assistant Professor
Faculty of Nursing
BSN (Hons)
St. Francis Xavier University, 2009
MN
Athabasca University, 2016
PhD
Florence Nightingale Faculty of Nursing, Midwifery & Palliative Care, King's College London, 2020
Contact information
Location
Professional Faculties :
PF3223
Office hours
As requested, available M-F
Preferred method of communication
Email
Research and teaching
Research areas
Nursing workforce
Professional Issues
Resilience
Innovation
Technology
Biography
Jennifer Jackson is a Registered Nurse and an Assistant Professor at the University of Calgary.
Jennifer has nursing experience in nephrology, intensive care, education, and management. She earned a PhD at the Florence Nightingale Faculty of Nursing, Midwifery & Palliative Care, at King's College London, supported by the Canadian Institutes of Health Research. Her research interest is in resilience in people and systems, and workforce and professional issues.
Jennifer is also a thought leader on digital technologies in healthcare. Her projects include using social media for professional action and creating a video game for healthcare providers.
Jennifer has been awarded the St. Catherine Medal of Honour and received the Rising Star Award from the Athabasca University Alumni Association. She hopes to make a positive difference for nurses and patients around the world.