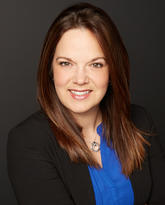 Kimberly Shapkin
Instructor
Faculty of Nursing
Post MN-NP
University of Alberta, 2007
MSN
University of British Columbia, 2004
BSN
University of Victoria, 1999
Diploma in Nursing
British Columbia Institute of Technology, 1996
Contact information
Location
Professional Faculties :
PF3222
Research
Research Interests
Expanding NP practice in the areas of older adults
Symptom management with seniors
Biography
Kimberly is a tenure-track instructor and teaches in the Nurse Practitioner program and Graduate Aging Certificate. She holds a Master of Nursing degree from the University of British Columbia and a Post Masters Certification/Licensure as an Adult Nurse Practitioner.
She is also an appointed Designated Capacity Assessor and has focused her clinical practice on care of older adults with a special interest in people with cognitive impairment and dementia.