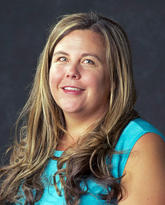 Lorelli Nowell
Assistant Professor
Faculty of Nursing
PhD
University of Calgary, 2017
MN
University of Calgary, 2012
BScN
Thompson Rivers University, 2000
Contact information
Location
Professional Faculties Building :
PF3260A
Research and teaching
Research interests
Innovations in Teaching and Learning
Mentorship
Professional learning and development
Interdisciplinary research and education
Knowledge synthesis
Mixed methods research
Knowledge translation
Biography
Dr. Lorelli Nowell has been teaching in the Faculty of Nursing since 2003 and recently rejoined the faculty as an Assistant Professor with a Teaching and Learning Research Professorship. After finishing her PhD in Nursing at the University of Calgary in 2017, she completed an Eyes High Postdoctoral Fellowship at the Taylor Institute for Teaching and Learning. She earned her Master of Nursing from the University of Calgary in 2012, and her Bachelor of Science in Nursing from Thompson Rivers University in 2000.
Nowell is passionate about teaching and learning and she has a strong mixed methods research background with numerous interdisciplinary collaborations. Her emerging program of research focuses on studying innovations in teaching and learning, the professional learning and development of educators, and mentorship to support teaching and learning practices. She has published her research in several high impact journals and frequently presents at regional, national, and international conferences.
Nowell is currently leading an interdisciplinary study investigating how professional learning and development of educators impacts student learning. She is also the co-lead of the University of Calgary Teaching Academy. Nowell supervises students with an interest in teaching and learning, mentorship, and professional development using knowledge synthesis and mixed methods research approaches.