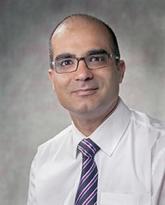 Muhammad Mughal
Data Analyst Admin II
Kingston Research Team
PhD. (Infection and Immunity)
University of Glasgow, 2014
Bachelor of Medicine, Bachelor of Surgery (MBBS)
Dow Medical College, 2005
Contact information
Location
Professional Faculties:
PF2220
Research and teaching
Research Interests
Perinatal Mental Health
Child development and mental health
Early Intervention
Longitudinal Research
Biography
Mughal is a postdoctoral fellow at the Faculty of Nursing. He obtained his MD from Dow Medical College, Pakistan and received a PhD from the University of Glasgow, UK.
His research work aims to understand the impact of early childhood adversities, including poor perinatal mental health, on child mental and physical health and development. His current postdoctoral project on child resiliency is one of the largest and most comprehensive study to date to understand resiliency in children. He is investigating the underlying genetic, epigenetic and biological causes of child resiliency in a large prospective pregnancy cohort of over 3300 mothers and children in Canada- All Our Families Cohort (AOF).
In 2014, he received the Eyes High postdoctoral fellowship award, a postdoctoral program initiated by UofC to attract the best and the brightest postdoctoral scholars. In 2016, he received the CIHR-IHDCYH award of excellence for his poster presentation at the Canadian National Perinatal Research Meeting held in Banff, Canada.