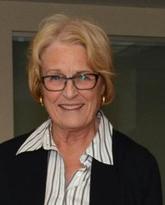 Nancy McElheran
Adjunct Clinical Associate
Adjuncts
MN
University of Calgary, 1990
BN
University of Calgary, 1985
Diploma in Nursing
Women's College Hospital, 1964
Biography
Nancy McElheran is a clinical nurse specialist with a Masters degree from the University of Calgary (1990) and a Clinical Fellow and Approved Supervisor with the American Association of Marriage and Family Therapy (AAMFT) (1995) . She is currently self-employed as a clinical and program consultant and have a limited independent clinical practice.
Currently, she consults primarily with Wood's Homes where she was previously employed for more than 20 years as both a director of programs and a clinical supervisor at the Eastside Family Centre, a walk-in single session counselling service located in the NE quadrant of the city.
She is actively involved with the nursing department at Wood's Homes where she provides both department and clinical consultation. Nancy is also a member of the Wood's Homes Nursing Advisory committee. She also consults with the In-Home program of the Calgary Urban Project Society (CUPS).
Her presentation, publication and research interests have to do with the development of walk-in single session therapy principles and practice and the evaluation of walk-in single session therapy interventions and outcomes at Wood's Homes Eastside Family Centre.