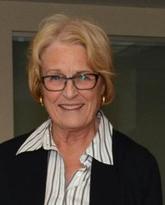 Nancy McElheran
Adjunct Clinical Associate
Adjuncts
MN
University of Calgary, 1990
BN
University of Calgary, 1985
Diploma in Nursing
Women's College Hospital, 1964
Biography
Nancy McElheran is a Clinical Nurse Specialist with a Masters degree from the University of Calgary (1990) and a Clinical Fellow and Approved Supervisor with the American Association of Marriage and Family Therapy (AAMFT)(1995). She became a member and Supervisor with the Canadian Association of Marriage and Family Therapy (CAMFT) in 2020. She is currently self-employed as a clinical and program consultant and has a limited independent clinical practice.
McElheran provides clinical consultation and supervision to select staff of Wood's Homes, a community based treatment centre for children, youth and their families where she was previously employed for over 20 years as a Director of programs. She is a clinical consultant and supervisor at Woods" Homes Eastside Community Mental Health Service (ECMHS), a walk-in single session mental health counselling service located in the NE quadrant of the city. She is also a member of the Wood's Homes Nursing Advisory committee.
Her presentations, publications and research interests have to do with the development of walk-in single session therapy principles and practice at Wood's Homes ECMHS. She also provides workshops and training opportunities on this model to the Calgary community, nationally and internationally. McElheran is a former member of both the Research and Scholarly Development committee and the Engagement committee within the Faculty of Nursing.