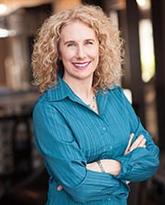 Nicole Letourneau
Professor
Faculty of Nursing
PhD
University of Alberta, 1998
MN
University of Alberta, 1994
BN
University of New Brunswick, 1991
Contact information
Location
Professional Faculties Building :
PF3260E
Research
Research Interests
Vulnerable children
Social support
Parent-infant/child relationships
Maternal mental health
Domestic abuse
Family environmental effects on child development
Parental addictions
Biography
Nicole Letourneau PhD RN FCAHS FAAN is Professor in the Faculty of Nursing and Cumming School of Medicine (Pediatrics, Psychiatry and Community Health Sciences) at the University of Calgary, where she holds the Alberta Children's Hospital Chair in Parent-Infant Mental Health and is Director of RESOLVE (Research and Education for Solutions to Violence) Alberta. Formerly, she was Canada Research Chair in Healthy Child Development. She is Principal Investigator (PI) of the Child Health Intervention and Longitudinal Development (CHILD) Studies Program, examining parenting and child health & development in the context of maternal depression, family violence and other toxic stressors and early adversity. She is Principal Investigator of APrON, the Alberta pregnancy cohort of 2200 families funded for follow-up to 12 years of child age, her research mainly focusing on predictors of and intersections between parental mental health, adversity and child behavioural development. She has attained ~$60 million CDN in research funding. She is the author of three books including Scientific Parenting (2013) and What Kind of Parent Am I? (2018) and Parenting and Child Development (2020) as well as 190+ peer reviewed papers. A regular contributor of opinion-editorials appearing in online/print media such as the HuffPost and Toronto Star, she is the most followed nurse on Twitter in the world. She has attained many honours including Canada's Top New CIHR Investigator in 2006, Canada's Top 40 Under 40 in 2007, Awards for Research Excellence from the College and Association of Registered Nurses of Alberta (CARNA) in 2015 and Canadian Association of Schools of Nursing in 2017, and the Excellence in Leadership Award from Canadian Association of Perinatal and Women's Health Nurses in 2019. In 2020, she was inducted into the American Academy of Nursing and received the prestigious Canadian Nurses Association Jeanne Mance award for career achievement. She is founder of the ATTACHTM (https://attach.teachable.com) and VID-KIDS parenting programs, designed to help stressed or depressed parents support their children's health and development. She is also President of CARNA, the provincial college regulating 37,000 registered nurses in Alberta, and she serves on the Boards of Directors of Discovery House Family Violence Prevention Society and the Canadian Nurses Association.