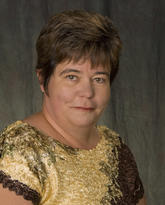 Patricia Morgan
Senior Instructor
Faculty of Nursing
MSN
University of Texas Medical Branch at Galveston, 1993
BSN
University of Texas Medical Branch at Galveston, 1990
Nursing Diploma
Foothills Hospital School of Nursing, 1982
Contact information
Location
Professional Faculties Building :
PF3280D
Courses
NURS 389 - IInte Nurs Roles & Prac II: Learn, Praxis & Scholarship Practicum Setting - Winter 2020
NURS 599 - Integrating Nursing Roles and Practices VI: Transition to Nursing Practice - Winter 2020
Research
Research Interests
Health care simulation
Interprofessional education
Faculty development
Biography
Pat joined the faculty in 2009, bringing extensive experience in the field of health care simulation and the integration of technology. Appointed as Director of the Clinical Simulation Learning Center in 2010 has lead to the development of a CSLC faculty team has resulted in the integration of simulation throughout the undergraduate curriculum. International presentations and consultations have been related to simulation development, curriculum integration, faculty development, and simulation center operations. Currently Pat serves on the International Nursing Association for Clinical Simulation and Learning program committee. Pat developed and teaches the undergraduate perinatal nursing courses. Pat has received Outstanding Undergraduate Faculty awards from the University of Texas, a 3 time recipient of Who's Who in American Teachers and was inducted into Who'sWho in American Nurses in 1993.