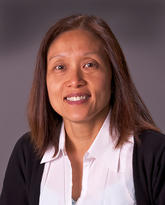 Ruth Swart
Senior Instructor
Faculty of Nursing
EdD
University of Calgary, 2015
MHS
Athabasca University, 2009
BN
University of Calgary, 2003
BSc
University of Calgary, 1985
Contact information
Location
Professional Faculties Building :
PF3260F
Research
Research Interests
Critical thinking in Nursing Education
Inquiry-based teaching and learning
Creating supportive learning environments (including Technology-Enhanced Learning Environments)
Online Education
Developing the teaching and learning of educators and students
Biography
Ruth Swart is a Registered Nurse working in acute care-internal medicine with experience in diverse patient and health situations. She has taught nursing students in community and acute care practice areas, through simulation development and facilitation, through online formats, and in lecture classroom settings. Ruth completed her Master's with focus on Leadership to facilitate her capability to support instructors and students. Her Educational Doctorate was in Educational Technology to support her development as a nursing instructor and to enhance appropriate adoption of learning technology. Her teaching focus is on developing student critical thinking to facilitate understanding and capability in the provision of safe, quality nursing care. Her scholarly interests include Constructivism and cultivating critical thinking capability in nursing education, online/blended learning, and facilitating instructor and student teaching and learning.