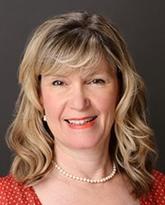 Sandra Goldsworthy
Director of Online & Blended Learning
Faculty of Nursing
Associate Professor
Faculty of Nursing
PhD
University of British Columbia, 2015
MSc (Nursing)
Queen's University, 2004
BScN (Honours)
Lakehead University, 1984
Contact information
Location
Professional Faculties Building:
PF2240
Research
Research Interests
To conduct a dynamic program of research within the national and international context in health human resources as it relates to:
Job readiness for new graduates
Simulation and technology as a strategy to increase self-efficacy and build competence
Retention of nurses
Healthy work environments
Simulation as a strategy for patient safety:

Recognition and response to the deteriorating patient
Safe medication administration
Interprofessional education to build team communication competency
Safe handover
Electronic documentation
Biography
Dr. Sandra Goldsworthy PhD, RN, CNCC(C), CMSN(C), CCSNE is a recognized simulation, critical care expert, researcher and author. She is the author or editor of nine books including: 'Simulation Simplified: A Practical Guide for Nurse Educators', 'Simulation Simplified: Student Lab Manual for Critical Care Nursing' and 'The Compact Clinical Guide for Mechanical Ventilation'.
Dr. Goldsworthy is the Associate Dean Teaching, Learning and Technology and Associate Professor in the Faculty of Nursing at the University of Calgary. In addition, she holds a Research Professorship in Simulation Education. The Research Professorship has resulted in the development of a research team, research collaborations (locally, nationally and internationally) and design and implementation of 15 active research projects of which she is principal investigator. Sandra holds two national Canadian Nurses Association credentials in Critical Care and Medical Surgical Nursing.
She is a member of a number of national and international committees including her role as a Director on the World Federation of Critical Care Nurses Association Board. Her research focus is simulation and transfer of learning, job readiness and transition of new graduates into practice. Sandra has conducted and published research involving the use of simulation and technology in nursing education. Her recent publications and national and international presentations have concentrated on critical care nurse retention, critical care nurse work environments and the use of simulation to build confidence and competence among nurses.