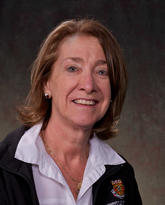 Sandra Hirst
Associate Professor Emerita
Emeriti
PhD
University of Alberta, 1999
MSc(NEd)
University of Edinburgh, 1978
BSN
University of Ottawa, 1977
Diploma in Nursing
St. Michael's School of Nursing, 1971
Contact information
Location
Professional Faculties :
PF2294
Research
Research Interests
Aged abuse
Long term care
Gerontological nursing education
Biography
Sandra P. Hirst RN, PhD, GNC(C) has held a number of leadership positions in gerontology including: President of the Canadian Gerontological Nursing Association and president of the Canadian Association on Gerontology. She served a three year appointment from the Prime Minster to sit on the National Seniors Council. Her scholarship focuses on abuse of older adults and the experiences of older adults in long term care facilities. Sandra was Director of the Brenda Strafford Centre for Excellence in Gerontological Nursing from 2008 to 2013. In 2012, Sandra received the Jeanne Mance award from the Canadian Nurses Association.