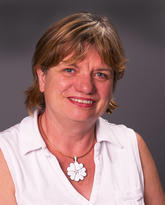 Sylvia Loewen
Senior Instructor
Faculty of Nursing
MN
University of Calgary, 1992
BN
University of Manitoba, 1980
Research
Research Interests
Evaluation of student learning and engagement in new courses developed or courses that are re-design
Researching the impact of international practice setting on nursing student learning.
Biography
Sylvia Loewen's expertise is the nursing care of the growing family in the community including health promotion and prevention, home care, public health nursing and management. She developed, coordinates and teaches senior level child & youth focus theory and practice courses. She also co-created an international community health placement in the Dominical Republic. She serves on numerous committees including Chair of the Undergraduate Program Committee, Co-chair of the Faculty of Graduate Studies Appeals Committee, Yo (1st year) Student Advisory Committee, Faculty Representative for The Faculty Association of the University of Calgary, as well as committees related to nursing course development and delivery. Sylvia has organized Co-Chaired a WRCASN (2009) and a University of Calgary, Faculty of Nursing Teaching Learning Development Conference (2008).