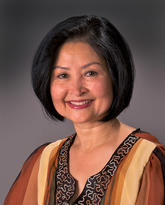 Tam Truong Donnelly
Professor
Faculty of Nursing
PhD
University of British Columbia, 2004
MN
University of British Columbia, 1998
BSN
Dalhousie University, 1985
Contact information
Location
Professional Faculties :
PF3249
Research
Research Interests
Health services research
Health promotion and disease prevention
Women's health
Cross-cultural health
Mental health
Mixed methods (qualitative and quantitative) research studies
Biography
Dr. Donnelly is a Full Professor, Faculty of Nursing and an Adjunct Professor at the Department of Community Health Sciences, Cumming School of Medicine. Seconded to Qatar campus from Jan 2009 - Dec 2013, she served as an Associate Dean for Research and Lead Principal Investigator for several large research studies funded by the Qatar National Research Fund (QNRF). As an alumna of Dalhousie University and the University of British Columbia, BC, Canada, Dr. Donnelly has received funding for research studies from the National Cancer Institute of Canada (NCIC) and the Canadian Institutes of Health Research (CIHR).
In Canada, Dr. Donnelly's research focuses on the Health and Wellness of Immigrants and Refugees which include breast cancer and cervical cancer screening practices, HIV/AIDS, mental healthcare, and support for international students. In 2005, Dr. Donnelly received the Alberta Centennial Medallion Award in recognition for her work with immigrant populations. In Qatar, Dr. Donnelly's research studies focus on Arab women's breast cancer screening, breast feeding practices, depression among cardiovascular patients, lifestyle risk factors that contribute to chronic diseases, and promotion of healthy lifestyle among Arabic speaking adults. Her work has contributed to the health and well-being of people worldwide. Dr. Donnelly teaches and supervises undergraduate, Master, Doctoral, and Post-doctoral students.