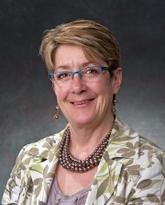 Tracy Wasylak
Adjunct Assistant Professor
Adjuncts
Biography
Tracy Wasylak is currently the Senior Program Officer, Strategic Clinical Networks with Alberta Health Services. She is viewed as a strong, innovative leader who has held numerous senior leadership roles within Alberta Health Services and the previous Calgary Health Region including Vice President, Rockyview General Hospital & South West Community Portfolio, Vice President, South Health Campus and Co-Lead of the Bone and Joint Clinical Network.
She has an undergraduate degree in nursing from the University of Manitoba, Masters Degree in Science (thesis) from McGill University and a graduate of the EXTRA Program through the Canadian Health Services Research Foundation. She is an active Canadian Health Services Executive through the Canadian College of Health Leaders.
She is an active collaborator with several research teams and has published work in health systems research and redesign, patient engagement and several quality improvement initiatives such as support research endeavors related to osteoarthritis and MSK issues.
Tracy is the recipient of the 2015 AHS Presidents Excellence Award in the category of Innovation.
Publications
Marshal D, Patel J, Miller J, Marlett N, Shklarov S, Teares S, Wasylak T. Support for living a meaningful life with osteoarthritis: A patient-to-patient research study", The Patient: Patient–Centered Outcomes Research. PTTA-D-16-00025R1
Nelson G, Kiyang LN, Crumley ET, Faris P, Wasylak T, Basualdo C, Rogers E, McKay S, Ljungqvist O, Gramlich LM. Implementation of Enhanced Recovery After Surgery (ERAS) across a Provincial Healthcare System: The "ERAS Alberta" Colorectal Surgery Experience. World Journal of Surgery. doi: 10.1007/s00268-016-3472-7
Noseworthy T, Wasylak T, & O'Neill B. Strategic Clinical Networks in Alberta: Alberta's Response to Triple Aim. (2015). Healthcare Papers. Vol 15 (3): pp 49 - 54
Noseworthy T, Wasylak T, & O'Neill B. Strategic Clinical Networks in Alberta: Structures, Processes and Outcomes. (2015). Healthcare Management Forum. November, Vol 28 (6) pp 262 – 4.
Marlett N, Shklarov S, Marshall DA, Santana MJ, & Wasylak T. (2014). Building new roles and relationships in research: a model of patient engagement research.. Quality of Life Research. doi: 10.1007/s11136-014-0
Marshall DA, Pykerman K, Werle J, Lorenzetti D, Wasylak T, Noseworthy T, Dick DA, O'Connor G, Sundaram A, Heintzbergen S, Frank C. (2014). Hip Resurfacing versus Total Hip Arthroplasty: A Systematic Review Comparing Standardized Outcomes. Clinical Orthopaedics and Related Research. 472(7): 2217-2230.
Marshall DA, Vanderby S, Barnabe C, MacDonald KV, Maxwell C, Mosher D, Wasylak T, Lix L, Enns E, Frank C, Noseworthy T. Estimating the Burden of Osteoarthritis to Plan for the Future. Arthritis Care & Research. 2015; 67(10): 1379-1386.