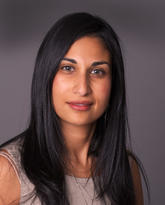 Zahra Shajani
Associate Dean, Undergraduate Practice Education
Faculty of Nursing
Senior Instructor
Faculty of Nursing
MPH
University of Liverpool, 2013
BN
University of Calgary, 2002
Contact information
Location
Professional Faculties Building :
PF2238
Preferred method of communication
Administrative Assistant
Brenda Bode
bbode@ucalgary.ca
Research and teaching
Research Interests
Maternal child health
Critical thinking and reflective thinking in nursing education
Developing the teaching and learning of educators and students
Biography
Zahra Shajani is a tenured, senior instructor at the Faculty of Nursing, University of Calgary. She is currently the Undergraduate Associate Dean of Undergraduate Practice Education. She has been at the faculty since 2006, starting as a sessional instructor in clinical practice. She has a broad range of experiences in family nursing, community health, maternal child health, and medical nursing. She has been a co-investigator on funded projects on nursing education, focused on the science of learning and the science of teaching. Shajani has presented at national and international conferences including Canadian Association School of Nursing and National League of Nursing. She has co-authored a chapter in Canadian textbook of community nursing and family nursing book. Her research interests include faculty development, family nursing, maternal and child health, nursing practice simulation learning. Shajani serves in internal committees within the Faculty of Nursing as well as within the external Aga Khan Institutions.