Bachelor of Nursing - Degree-holder
For students holding a baccalaureate degree from an institution approved by UCalgary
Students holding a baccalaureate degree from an institution approved by the University of Calgary, may apply for the 24-month Bachelor of Nursing program with July to August free from coursework.
24-month program
January entry only
Year-round program (no classes July to August)
NOTE: Students will not be permitted to switch routes mid-program.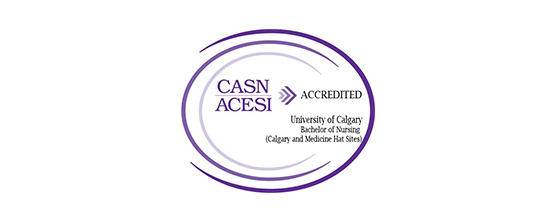 Important Notes on Admission
Admission Requirements
An approved baccalaureate degree
A minimum of 90 transferable units which must include the following course, or equivalent, at a junior level or higher. 

English or a comparable English literature course (3 units)
Arts course (see here for a list of acceptable subject areas) (3 units)
Statistics course (3 units)
Human Anatomy & Physiology course(s)* (6 units) with a minimum grade of C-
*Approved by the Faculty of Nursing
GPA Requirements
Effective Fall Session 2017, the Transfer Admission GPA will be calculated based on the pre-requisites outlined under "Admission Requirements" (English, Arts, Statistics and Anatomy/Physiology), regardless of when they were completed, plus an additional 15 units taken from the most recent transferable coursework for a total of 30 units. Calculated as of the end of Summer Session (August 31). 
The University of Calgary uses a 4-point GPA scale.
Applicants placed on hold will be notified as early as possible and up to the end of December, as space becomes available, if the Faculty is able to offer a position.
Indigenous Applicants and Diverse Qualifications
See the Indigenous Admission Process or the Diverse Qualifications Process for further information.
OFFICIAL TRANSCRIPTS AND DOCUMENTS SHOULD BE SENT TO:
University of Calgary 
Enrolment Services 
Room 117, MacKimmie Library Block 
2500 University Drive NW 
Calgary, Alberta T2N1N4