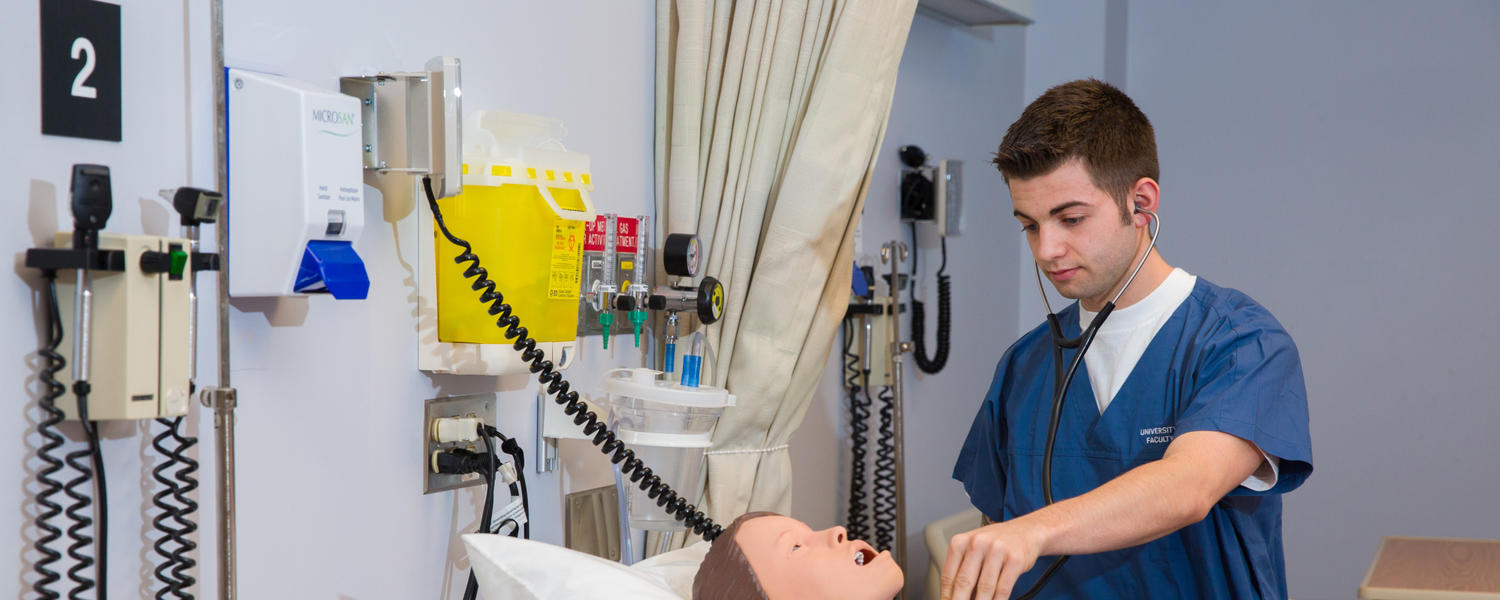 Anyone who has seen the 2000 movie Meet the Parents will remember the character of Greg Focker (played by Ben Stiller), a nurse ridiculed by his future father-in-law for his career choice. Although he took and "aced his MCATs" in order to keep his options open, Focker chooses nursing over medicine, proclaiming it was a better fit that gave him "the freedom to work in several different areas of medicine."
Although Focker is fictional, nursing alum Mackenzie Margetts BN'17 says that many of the stereotypes expressed in the film really exist, including the false idea that nursing is an inferior occupation.
"Some people choose nursing because they think it is an 'easy way' — a stepping stone — to medicine, but it's no stone, it's a flipping boulder. Nursing requires critical thinking, hard work — lots of it — and stamina," he says. "You can't be successful as a nursing student unless you are 100 per cent committed."
Across the country, the number of male nurses has doubled in the past decade, according to the Canadian Nurses Association (CNA), and now sits at roughly six per cent.