Data and Normality
The goal of estimation and hypothesis testing is to generalize the results from a sample to the population. We need to determine whether a pattern we observe in the sample is due to chance or due to program or intervention effects.
Inferential analysis is used to determine if there is a relationship between an intervention or program and an outcome, as well as the strength of that relationship.
The type of test selected for inferential analysis should be guided by the distribution of your data. Is it a normal or non-normal distribution?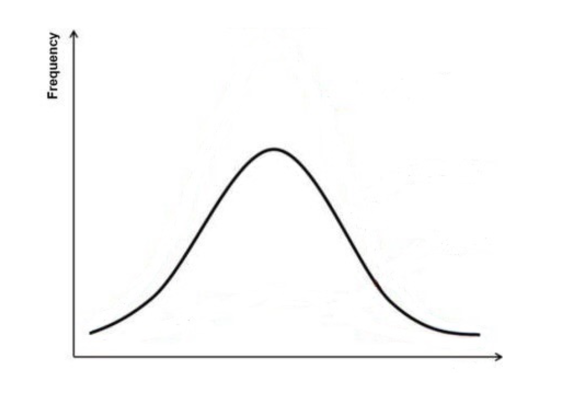 Normal Distribution
A normal distribution looks like a Bell Curve (right).
Looking at your distribution, draw a curve over it that most closely fits your data. If your curve closely resembles the one in the image, your distribution is normal.
In a normal distribution the majority of the data is clustered around one number or value. If the data is normal, we usually choose a parametric statistical test for data analysis.
There are several reasons that a distribution may be non-normal. A small sample size or unusual sets of responses are common reasons that data may not be normally distributed. If the data is non-normal, we usually choose from a set of statistical tests called non-parametric tests.
Non-normal data will have issues with skewness and/or kurtosis (below).