DIL Walk Foundation partners on a research initiative targeting health health in the South Asian community
The Faculty of Nursing and the DIL Walk Foundation announced the creation of the faculty's third research chair in 2015, the Guru Nanak Dev Ji DIL (Heart) Research Chair to benefit the study of cardiovascular health in the South Asian population. 
As chairholder, cardiovascular nurse scientist Kathryn King-Shier will lead research into heart health for this community, who are at greater risk of heart disease than the general population.
King-Shier has been working with ethnic communities in Calgary and across the country for more than 12 years with a program of research focused on the ethno-cultural and gender differences in cardiovascular disease symptoms, access to care and prevention activities. 
As a University of Calgary professor and member of the Libin Cardiovascular Institute of Alberta and the O'Brien Institute for Public Health, King-Shier's multi-methods approach enables her to examine health issues from a variety of perspectives. She and her research team have developed rigorous translation processes and have therefore been able to undertake studies in eight languages in addition to English.
"With this chair appointment, I can now concentrate on developing effective, ethno-culturally sensitive programs aimed at prevention and management of heart disease," says King-Shier. "Ultimately, this should reduce the burden of illness on families, promote quality of life and reduce mortality. I am delighted and proud to have the opportunity to apply my research in a very tangible way."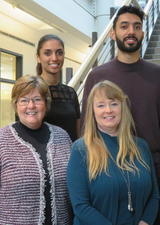 Study finds South Asians with atypical heart attack symptoms take longer to seek emergency care
A recent study in BMJ Open shows that South Asians may be in jeopardy of suffering more severe consequences from a heart attack than their white or Chinese* counterparts because of the difference in symptom presentation.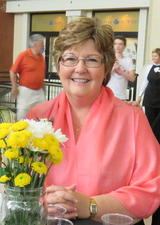 National nursing body honours two Faculty of Nursing researchers
Shahirose Premji and Kathryn King-Shier both win awards from Canadian Nurses Association