Building Competency in Auscultation Through Virtual Simulation Among Undergraduate Nursing Students
Aim: To explore a specific auscultation learning technology among undergraduate nursing students and how this technology might improve competency in auscultation of heart and lung sounds versus traditional methods of auscultation education. UCalgary Nursing is the first nursing school to utilize this technology.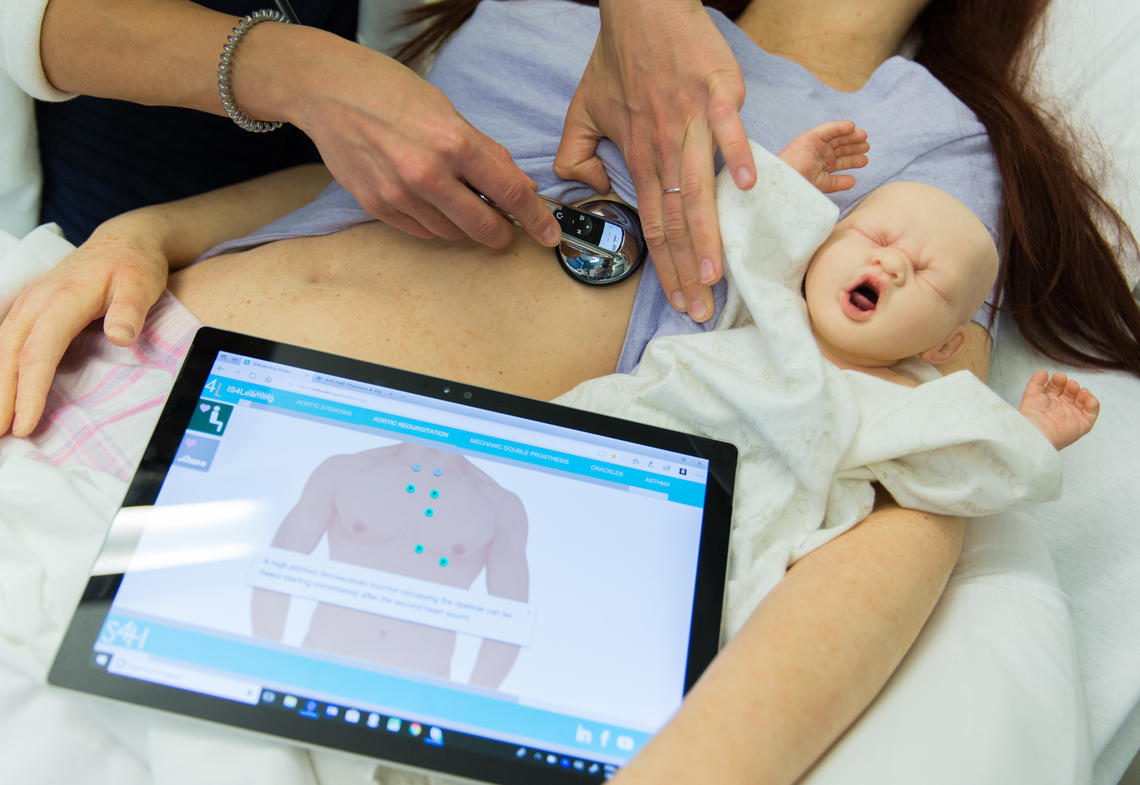 Adrian Shellard
Studies show that teaching auscultation (listening to heart and lung sounds) today is limited by conventional methodologies used in a classroom and lab environment and restricted opportunities to practice in the clinical environment and simulated practice. Simulation-based auscultation training has been hampered by quality of audio sounds that are often synthetically produced instead of recorded from actual human patients.
Principal investigator
Dr. Sandra Goldsworthy
UCalgary Nursing research team:
J. David Patterson, Shelley Samwel (doctoral trainee), Jenny Langille
Collaborators
Dr. Miguel Coimbra, Pedro Gomes (University of Porto, Portugal and Is4Health)
Grant support
Research professorship, UCalgary Nursing; In-kind software licenses (IS4Health)