The Use of Smartphones Among Undergraduate Students in Clinical, Classrooms and Simulation Labs: an interprofessional perspective
Aim: This study explored a baseline that describes smartphone practices among undergraduate students within the classroom, simulation lab and clinical practice setting.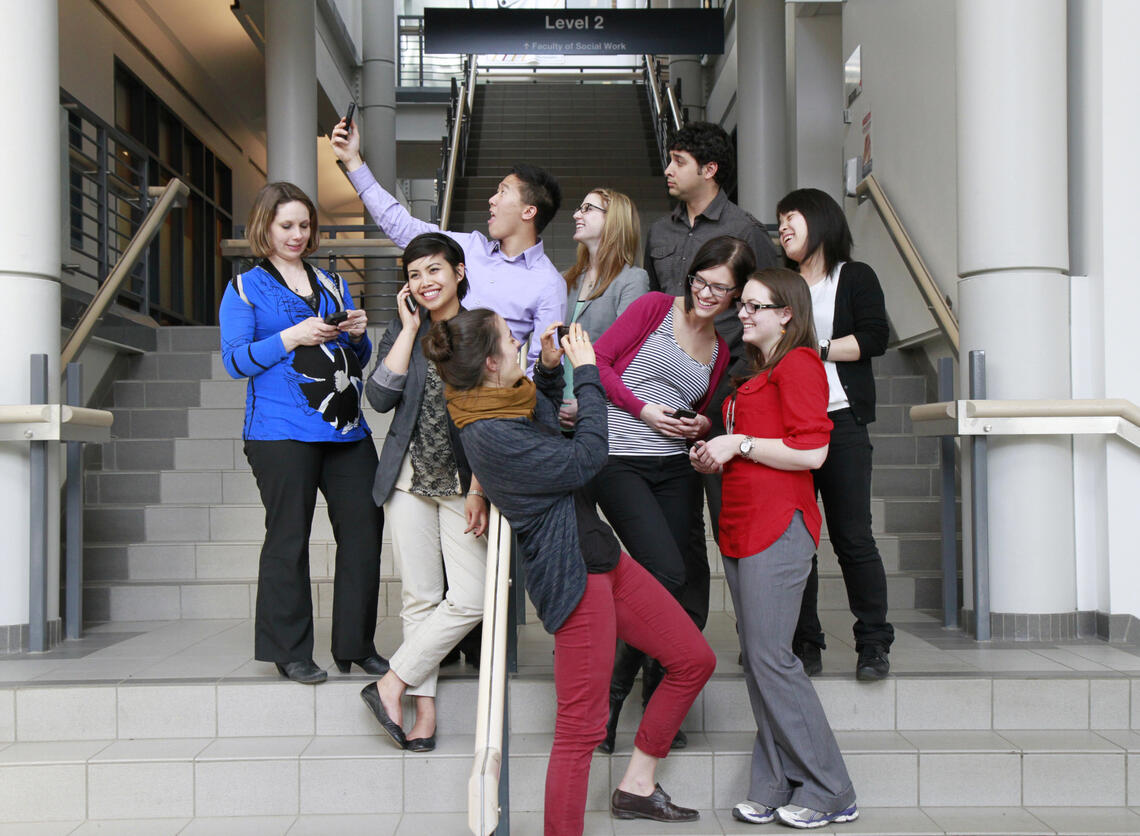 Riley Brandt, University of Calgary
Smartphones and other mobile devices are being integrated by instructors into educational settings and used by health-care professionals in clinical settings.  
Select new policies within health authorities are attempting to reduce their use in the clinical setting. The reasons for the implementation of restrictive mobile-phone policies include patient confidentiality, infection control, trustworthiness of applications and software, interference with medical equipment and employer reimbursement costs.
However, many exploratory articles and a few pilot studies suggest the use of smartphones in health education and clinical settings have positive effects on health-care professionals' efficiency, communication and confidence.
Status
Completed
Outputs: International presentations; manuscript in progress
Principal Investigator
Dr. Sandra Goldsworthy
UCalgary research team: Dr. Alix Hayden, Dr. Matt Read, Dr. Darlene Donzelman, Dr. Nishan Sharma, J.David Patterson, Veronica Belostotsky
Collaborators
UCalgary Faculty of Veterinary Medicine, Library Services and Cumming School of Medicine; SAIT
Grant support
 Research professorship, UCalgary Nursing