Alberta Family Integrated Care (FICare™) in Level II NICUs
Family Integrated Care (FICare™) in Level II NICUs: An Innovative Program for Alberta
In Alberta, one in every 12 babies is born preterm (more than 3 weeks early). Parents must leave their preterm babies in the neonatal intensive care unit (NICU) to fully develop enough to care for them at home. When it is time for discharge, parents are often unprepared to look after their baby because they may have limited involvement in the care of their baby in hospital. The purpose of this project is to test a new way to integrate and involve parents into the care of their baby through a program called Alberta Family Integrated Care (FICare™). Alberta FICare™ provides tools and strategies to empower parents to build their knowledge, skill, and confidence to ensure they're well-prepared to care for their preterm infant before going home.
Alberta FICare™ consists of:
Relational Communication
Parent Education 
Parent Support 
Alberta FICare™ was tested in 10 level II NICUs in Alberta with babies born 6 – 8 weeks early. The purpose of this study was to examine if Alberta FICare™ decreased the infant length of stay in hospital, and other baby and mom outcomes such as maternal mental health, infant growth and development, and family perceptions of Alberta FICare™. If Alberta FICare™ contributes to positive outcomes for parents and families, then it will be sustainably implemented in all Alberta NICUs.
Study Status: Completed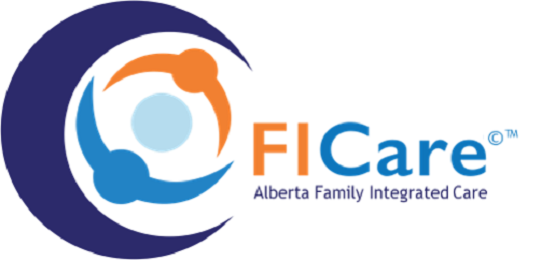 Principal Investigator: Karen Benzies RN, PhD 
Co-Investigators: 
Khalid Aziz MBBS, MA, MEd (IT), FRCPC, FRCPCH, FAAP 
Vibhuti Shah MD, DCH, MBBS, MRCP, FRCPC 
Abhay Lodha MBBS, MD, DM, MSc 
Collaborators:
Harish Amin MD 
Radha Chari MD 
Kelly Mrklas PhD(c) 
Jeffrey S. Hoch MD, PhD 
Christopher Naugler MD, CCFP, FCFP, FRCPC 
Tom Stelfox MD, FRCPC, PhD 
Esther Suter PhD, MSW 
Jill Larcoque NNP
Jeanne Scotland NNP
Sandra Walker-Kendall NNP
Alberta FICare™ reduced infant hospital length of stay by 2.55 days, without a concomitant increase in readmissions or emergency department visits. Click here to learn more about the main study results, published in BMC Pediatrics. 
Additional study data is currently being analyzed and results will be shared as they become available.
The Benzies Lab would like to acknowledge funding from Alberta Innovates Partnership for Research and Innovation in the Health System (PRIHS) Program  and support from our valued partners;
University of Calgary
University of Alberta
University of Toronto
Alberta Health Services (AHS)
Covenant Health 
Alberta Innovates Strategy for Patient-Oriented Research (SPOR)
Alberta Perinatal Health Program
Alberta Public Laboratories 
Canadian Premature Babies Foundation 
Canadian Institutes of Health Research (CIHR)
Alberta Children's Hospital Research Institute (ACHRI)
Policy Wise for Children and Families