Empowering our nursing leaders
At UCalgary Nursing, we are leading innovation in nursing education and research to influence and change the future of nursing practice
Vision
Leading the Pursuit of Nursing Excellence
Mission
We advocate for change through innovations in education, research and practice.
We lead and collaborate to promote health across the lifespan.
We engage stakeholders and partners to transform the well-being of individuals, families and communities.
Core Values
Respect           
Inclusivity        
Compassion    
Leadership      
Courage           
Well-being   
Join us at UCalgary Nursing at Calgary's #1 University
Our unique undergraduate curriculum is designed to integrate and connect theory courses simultaneously with clinical practice.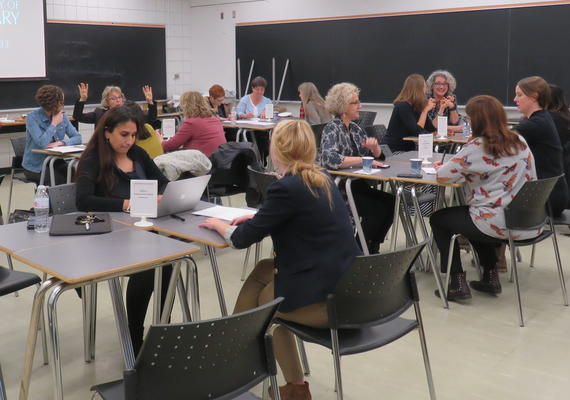 UCalgary Nursing Strategic Plan 2021-2023
We are now looking to develop our direction for the following three years. From November 2019 through the early part of 2020, we will offer opportunities for our stakeholders to provide feedback on our vision, mission, values and pathway: your input will help guide our plans.
No amount of clinical experience could prepare anyone for COVID-19, says nurse practitioner student
Andrea Loria BN/BKin'13 says irony of physical distancing for her is that it has brought her academic, professional and personal worlds closer together...