Alberta Family Integrated Care (FICare™) Play Study
Parent-child interactions, child developmental health, and health system costs at 6 months corrected age: Effectiveness of a cluster randomized controlled trial of Family Integrated Care in Level II NICUs
In Alberta, one in every 12 babies is born preterm (more than 3 weeks early). Parents must leave their preterm babies in the neonatal intensive care unit (NICU) to fully develop enough to care for them at home. When it is time for babies to go home, parents are often unprepared to look after their baby because they may have limited involvement in the care of their baby in hospital.
The purpose of Alberta FICare™ is to examine a new way to integrate and involve parents into the care of their baby in the NICU from the time they are admitted to the hospital until they go home. In Alberta FICare™, health care providers act as educators and supporters of parents, empowering parents to build their knowledge, skill, and confidence to ensure they're well-prepared to care for their preterm baby in the NICU and at home.
Moms and their babies who participated in the original Alberta FICare™ study in Level II NICUs were asked to participate in the Alberta FICare™ Play study when their baby was between 6 and 24 months old (adjusted for being born early). Mothers in this study completed one online survey with information on baby's development and sleep, and maternal social and emotional well-being. Families also had one home visit with a researcher to collect information about how mom and baby interact and play together.
The purpose of this follow-up study is to evaluate the long-term impact of Alberta FICare™ on mother-child interactions and other baby and mom outcomes such as baby's development, baby's sleep, mother's confidence, and breastfeeding rates.
Study Status: Analysis in progress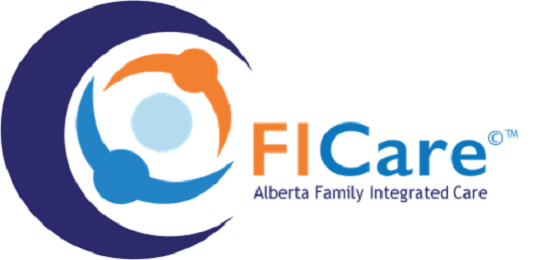 Principal Investigator: Karen Benzies RN, PhD
Collaborators:
Elizabeth Asztalos MD, MSc, FRCPC 
Khalid Aziz MBBS, MA, MEd (IT), FRCPC, FRCPCH, FAAP 
Matthew Hicks MD, PhD, FRCPC 
Kelly Mrklas PhD(c) 
Abhay Lodha MBBS, MD, DM, MSc 
Vibhuti Shah MD, DCH, MBBS, MRCP, FRCPC 
Analysis in progress. Results will be shared soon.
Analysis in progress. Results will be shared soon.
The Benzies Lab would like to acknowledge funding from Alberta Children's Hospital Research Institute (ACHRI) and support from our valued partners;
University of Calgary
University of Alberta
University of Toronto
Alberta Health Services (AHS) Maternal Newborn Child & Youth (MNCY) Strategic Clinical Network (SCN)
Covenant Health
Alberta Strategy for Patient Oriented Research (SPOR)
Alberta Public Laboratories