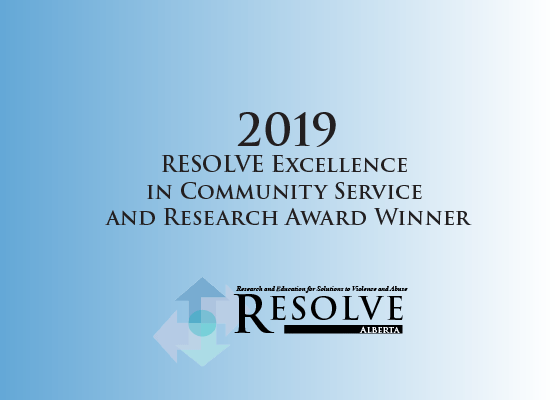 Karen is a registered clinical social worker and therapist. She received her PhD in Education from the University of Alberta in 2004. Her PhD was entitled:  "Leaving an Abusive Relationship: Finding Hope".
Prior to her PhD she attained a Master of Education and Bachelor of Social Work. She has nearly 40 years of experience helping children and women who are victims of intra-familial trauma and abuse. She sees her work as helping her clients to find their inner strengths and resolve the impact of their traumatic experiences. And in so helping these families she uses a variety of modalities including clinical hypnosis and play therapy. She works with adults and children every day, providing a safe and warm therapeutic environment in which adults and children can feel free to express their thoughts and feelings in talk therapy, or play therapy. In addition to working for many years at Athabasca University where she conducted research in domestic violence, Karen was instrumental in changing how her other employer, The Family Centre in Edmonton viewed and was able to serve men struggling with family violence. Along with Ann Marie Dewhurst, her partner at Valerian Consulting, she adapted the
Good Lives Model used in prisons for men convicted of sexual assault to address the needs of men in the community who get into trouble in their relationships due to mismanaging their anger. They called their adaptation the Reaching for a Good Life Program. She recognized long ago that family violence is a complex family issue and chose to serve family members that many others did not.
In all her work, Karen has immersed herself in training, education and supervision to ensure that she gives the very best she can.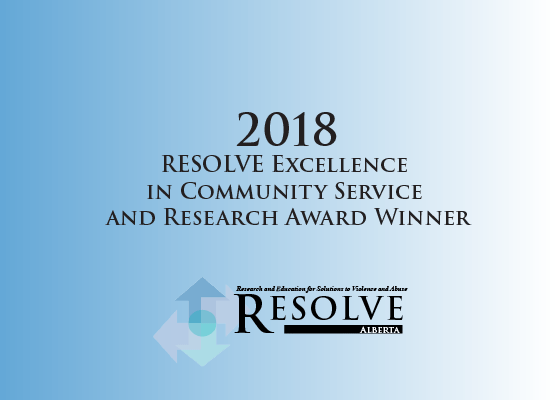 Director of Client Services at Calgary Women's Emergency Shelter
Gillian (Jill) holds a Masters of Social Work with Clinical Specialization from the University of Calgary. She has over eighteen years of experience in the family violence sector. Fifteen of these have been with the Calgary Women's Emergency Shelter (CWES) in various roles including: Manager of Research and Evaluation, Manager of Men's Counselling Service, Director of Prevention Services, Acting Executive Director, and her current role – Director of Client Services. She has also worked as a research associate with RESOLVE Alberta, and has contributed towards the writing of publications and presentations on family violence.  These include family violence handbooks, including "Choosing to Change – A Handbook for Men who are Concerned About their Abusive Behaviours"; "Honouring Resistance – How Women Resist Abuse in Intimate Relationships"; and, "Respecting and Listening to Victims of Violence", as well as journal articles and conference presentations.   She has a particular interest in and passion for the response-based approach to inter-personal violence, originated by Dr. Allan Wade, Dr. Linda Coates, and Nick Todd.    In her spare time, Jill enjoys hanging out with her family – with her husband and her three adult children.  She also has a passion for supporting refugees, and is part of a group of five who is currently sponsoring a Syrian refugee family.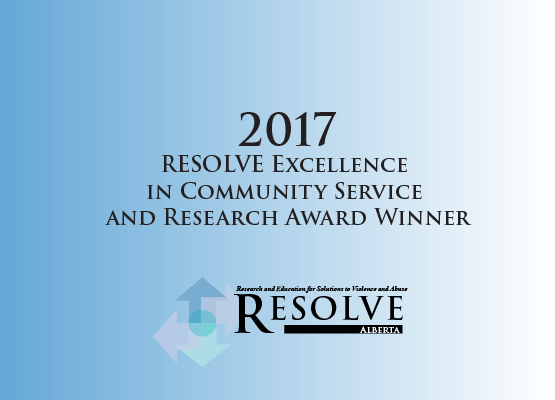 Dr. Robbie Babins-Wagner, RSW, is the CEO of the Calgary Counseling and an Adjunct Professor with the Faculty of Social Work at the University of Calgary where she teaches courses in both the undergraduate and graduate programs, including a graduate research course for social work leaders entitled Becoming an Evidence Based Leader.
Over the past seventeen years, her research and program development has focused on family violence treatment programs for men and women who are abusive in intimate relationships, for women and men who are victims of violence, and for children and youth impacted by abuse and violence. In 2010 Robbie implemented a pilot project for couples impacted by both violence and use of substances. Since 2004, Robbie's research has been focused on family violence program outcome. Her doctoral work, completed in 2011, focused on Understanding the Predictors of Counseling Outcomes. Robbie has been on the RESOLVE Alberta Steering Committee since its inception in 1999 and served as the Alberta Community Representative for three years from 2008 – 2010, and has been part of the Canadians Observatory on Family Violence and the Justice System since 2009. Robbie has an MSW (Carleton) and a BA and BSW (McGill). Robbie is a Clinical Fellow and Approved Supervisor with the American Association of Marriage and Family (AAMFT), is an Approved Social Work Supervisor and Member of the Clinical Registry (Alberta) and is a Senior Associate and Senior Trainer with the International Center for Clinical Excellence (ICCE), Chicago.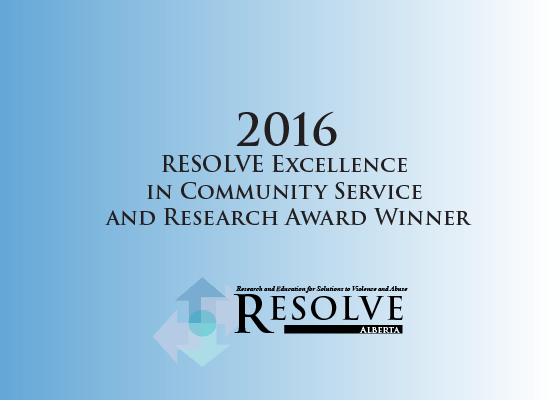 Laura Ducharme is the Community Mobilization Officer with HomeFront in Calgary AB and also co-chair of the Strengthening the Spirit Committee.  Her work began with the implementation of Calgary's specialized domestic violence court as a HomeFront caseworker in 2000. The first four years of the court were critical in developing a successful justice response model that effectively reduced recidivism. As the effectiveness of the domestic court and HomeFront's mandate advanced past the pilot stage, Laura helped develop the domestic trial program at the same time as supervising the growing case workers program. Thousands of victims were supported while experiencing the tender stage of domestic violence trauma and the court process. Laura cultivated a concentrated focus on threat assessment practice within HomeFront in order increase safety for victims and gave them a voice within the process of rebuilding of their own lives.  Her work continued in areas of training court team managers and then managing the High Risk Management Initiative within HomeFront, a team of community experts that supervises the" high risk" domestic violence offenders within Calgary. Laura activated her years of experience with victims and offenders (a men's domestic violence program facilitator for many years) in this critical and complicated work of keeping victims safe from dangerous domestic violence offenders who pose a threat of lethality.
As a founding member and chair of the Strengthening the Spirit Committee, Laura initiated the development of Aboriginal men's women's and children's domestic violence programming in 2004. The men's program was first delivered in at the YWCA. Her passion for more Aboriginal men to receive the programming led her to the Calgary Corrections Centre where groups have been delivered since 2007 by the STS committee. Laura has been the advocate and coordinator of these programs and from 2009 – 2012 she also coordinated a National Crime Prevention Centre project that built capacity in delivering and sustaining the programs in Calgary, Morley AB, Tsuu Tina Nation AB and Siksika Nation AB. Laura attributes the members of Strengthening the Spirit Committee, primarily Aboriginal, for their passion and drive to reduce domestic violence within the First Nation communities in AB.  
In 2013, Laura was seconded to Siksika Health Services to develop the team of the "Family Violence Response Initiative" within Siksika Nation AB. She trained and developed a "first responder" team that worked alongside the Gliechen RCMP Detachment members with domestic violence incidents on the Siksika Nation AB. Laura applied her years of knowledge working alongside police, prosecution, treatment, victim safety, Aboriginal offender interviewing and community collaboration (built a justice response model in Cochrane AB) in the development of the initiative. A unique practice Laura engraved in the program was for FVRI staff to meet with alleged offenders, whether in custody or shortly thereafter, to create a safety plan with them for their family and to instill a plan for the accused not to reoffend or be rearrested. Offenders and victims were engaged and supported with FVRI staff for the duration of the court process or beyond if needed. This project was successful in creating a unique and effective family violence response working with the RCMP, as Laura has advocated, "a great model for other First Nation communities and RCMP detachments."
Laura continues her work with HomeFront as a Community Mobilization Officer and even though she is considered "jack of all trades" within the agency she loves the fact it has been her coworkers who inspired her with their outstanding dedication through the years. Her work on the Strengthening the Spirit Committee continues to be innovative with the current focus of "community safety" in the response to the missing and murdered Aboriginal women and girls. She is also assisting in the development of the "Aboriginal Provincial Domestic Violence Treatment Standards" of Alberta. Her desire is that all First Nation communities in AB have clinical/cultural domestic violence treatment programs and collaboration with police departments.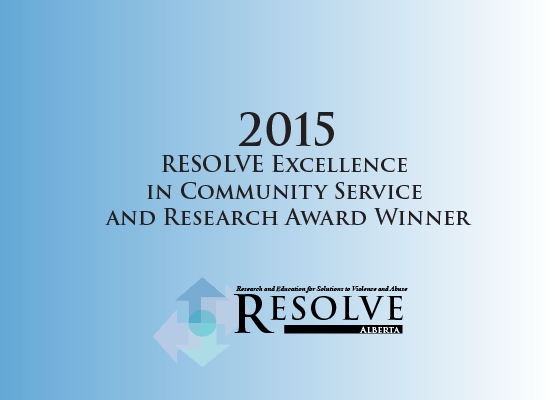 Andrea Silverstone received the 2015 Excellence in Community Service and Research Award. Andrea is a Registered Social Worker, with an interesting and unique academic background as she attended Lindenbaum College in Jerusalem and York University in Toronto. Through her extensive dedication and leadership in the domestic violence sector for over 15 years now, she is clearly very compassionate about her work. She currently holds many executive positions in various organizations and committees aimed at ending domestic violence. Firstly, she is an active Steering Committee member for RESOLVE Alberta, she is the Executive Director of Peer Support Services for Abused Women, the Co-Chair of the Calgary Domestic Violence Collective, the Shalom Bayit Coordinator at Jewish Family Service Calgary, and the Vice-President of the Calgary Action Committee on Housing and Homelessness. She is a highly respected community partner and a collaborative leader who has contributed significantly to creating homes and communities safe from interpersonal violence and abuse. She has also contributed meaningfully to RESOLVE Alberta, as part of the Steering Committee over many years. She is a most worthy recipient of this award!