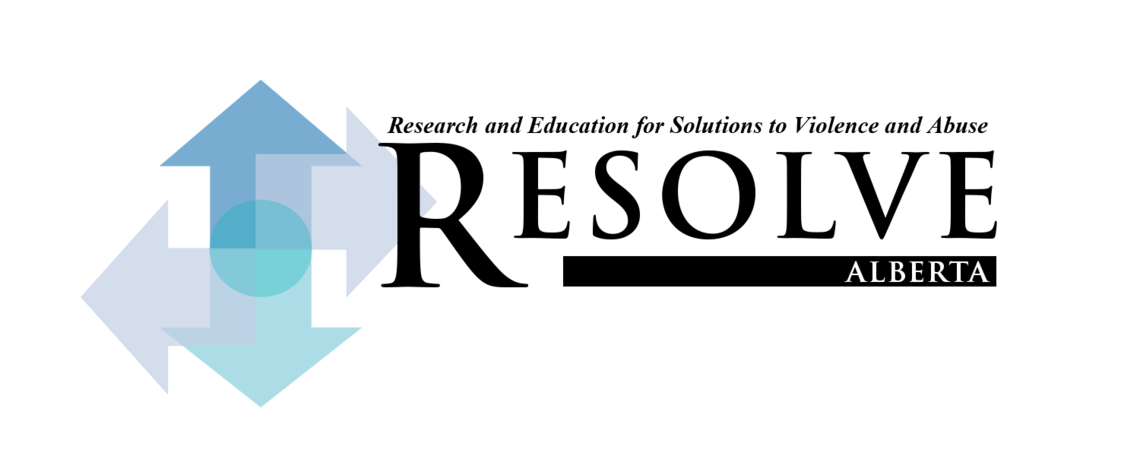 Domestic abuse is violent or abusive behaviours in an intimate, dependent or trusting relationship. Depending on the place and context, that could refer to family violence or intimate partner violence.
It can happen to anyone.
These behaviours can be physical, verbal, emotional or psychological, financial, sexual, spiritual neglect, control, force isolation, confinement, or stalking. These behaviours can happen in private or in front of others.
Resources and supports are available for anyone experiencing domestic abuse. Learn more about domestic violence and get help at alberta.ca/FamilyViolence
Using the link above Albertans can:
Check whether their partner has an abusive past
Get tips on how to stay safe if they are living in or planning to leave an abusive relationship
Get financial help with costs to leave
Get help to end their rental agreement without penalty
Find emergency shelters and temporary housing
Resources can be found here: alberta.ca/Family-Violence and on the RESOLVE website.
RESOLVE Alberta
Research and Education for Solutions to Violence and Abuse (RESOLVE) is a tri-prairie research network that co-ordinates and supports research aimed at ending violence, especially violence involving girls and women.
The goal of RESOLVE is to reduce the incidence and impact of violence and abuse by:
creating and evaluating strategies to address violence and abuse;
communicating our research results to the public and policy makers;
promoting education, awareness, and social change.
To accomplish this we:
work with community groups to identify areas where additional research needs to be done;
develop action-oriented research projects;
work in interdisciplinary teams in partnership with community groups and other universities and centres in Canada;
we train students and members of the community organization in research methods.
The RESOLVE network is affiliated with the University of Calgary, University of Saskatchewan, University of Manitoba, University of Regina, University of Alberta, University of Winnipeg, and Brandon University.
Click here to learn more about the Research Centres

Help for Victims of Crime: New Alberta Victims of Crime Assistance Program
If you have been a victim of a violent crime, help is available through the Government of Alberta at every step of your recovery. This includes immediate help, victim services units who can guide you through the justice system, and government programs that offer financial assistance, counselling and supports.
The new Alberta Victims of Crime Assistance Program is designed as a flexible and scalable suite of supports and services aligned with the diverse and changing needs of victims of crime.
Additional information on the Alberta Victims of Crime Assistance Program as well as a new application form, designed to ensure an applicant may apply easily for assistance, supports, and/or services based on their individual needs, can be found here
Additional information can also be accessed via email (victimsofcrime@gov.ab.ca) or by phoning 780-427-7217

National Action Plan to End Gender-Based Violence
Women and Gender Equality Canada is pleased to share that today, the Federal-Provincial-Territorial (FPT) Forum of Ministers responsible for the Status of Women announced their endorsement of the National Action Plan to End Gender-Based Violence (GBV). The endorsement of the 10-year National Action Plan to End GBV is a concrete step fulfilling a long-standing commitment by FPT governments to work together towards a Canada free of GBV; a Canada that supports victims/survivors and their families no matter where they live.
The National Action Plan was made possible through years of engagement with you and your teams – the GBV organizations, victims/survivors, front-line service providers, GBV experts, academics, and advocates. With your continued support, the FPT governments will implement the National Action Plan in a way that responds to the evolving needs and emerging issues for those impacted by GBV.
We are currently not recruiting for any studies. Please check back at a later time.
Other research you may be interested in:
HeLTI Canada was developed in partnership with the World Health Organization and is one of four separate but harmonized studies focused on developing evidence-based interventions that span from preconception across pregnancy and into the postpartum period and early childhood. Their purpose is to evaluate whether technology-based care can improve the health of families before pregnancy (preconception), during pregnancy, and into early childhood and promote child development while preventing obesity and chronic diseases.
They are recruiting women and their partners who are planning to have a baby in the next 3 years and live in the provinces of Ontario (cities of Toronto, Ottawa, and Hamilton and the health regions of Durham, York, Peel, Halton, and Niagara) and Alberta (Edmonton, Red Deer, Calgary and surrounding area)
Click here to see if you are eligible and for more information about the study
There are many ways for individuals, groups and social agencies to get involved, contact us if you:
Are interested in one of the research areas or a new field of study involving violence and abuse;
Have identified a research need and would like to develop a project in collaboration with us;
Would like to receive news about seminars, conferences, and public addresses we will be sponsoring;
Would like RESOLVE publications and research reports or
Would like to volunteer at RESOLVE.
The RESOLVE Alberta is located at the University of Calgary, on the traditional territory of the Treaty 7 peoples who include the Blackfoot Confederacy (Siksika, Piikani and Kainai First Nations), Tsuut'ina First Nation and the Stoney Nakoda (Chiniki, Bearspaw, and Wesley First Nations). The land is also the traditional home to Metis Nation Region 3. We are grateful to be able work, live and recreate in these beautiful lands.