We are currently recruiting research participants for the following projects:
Responding to Women Who Experience Intimate Partner Violence in Rural Municipalities Across the Prairies 
We would like female victims/survivors to participate in an interview (in-person or by phone). To be eligible to participate, an individual must:
Be 18 years of age or older,
Have experienced intimate partner violence (within the last 10 years),
Have been living in a rural area during your experiences of violence, and
No longer be living with your abusive/violent partner
Click here for more information
Examining the Nature & Context of Intimate Partner Violence in 2SLGBTQ+ Communities
In partnership with Sagesse Domestic Violence Prevention Society, researchers at the University of Calgary are conducting a study to examine the nature and context of intimate partner violence within 2SLGBTQ+ communities. We are interested in talking to victims/survivors about their experiences seeking help and the barriers that existed in relation to accessing these services.
Criteria for participation includes the following:
Over the age of 18 years
Experienced violence in a domestic relationship within the last 10 years (2010-2020)
Identification with the 2SLGBTQ+ community
Currently in a safe situation free from violence
Articles
Current articles in the media related to RESOLVE's work and research.
Click here to view a list of all the articles in the media related to RESOLVE's work and research.
The Outside Circle
The Outside Circle
A Graphic Novel
Patti LaBoucane-Benson
Art by Kelly Mellings
Winner, CODE's 2016 Burt Award for First Nation, Inuit and Métis Literature
In this important graphic novel, two Aboriginal brothers surrounded by poverty, drug abuse, and gang violence, try to overcome centuries of historic trauma in very different ways to bring about positive change in their lives.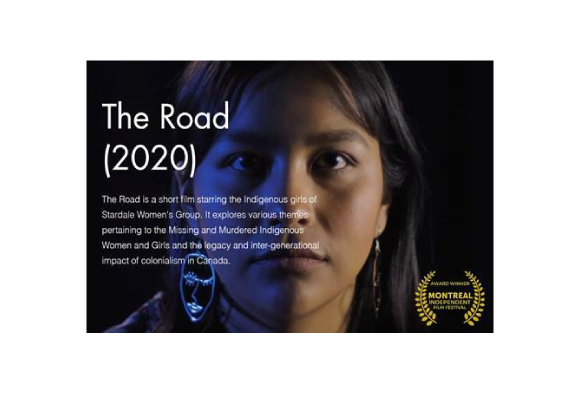 The Road (2020)
"The Road" was written by young urban Indigenous girls (Stardale Women's Group) and is a tribute to the interpretation of MMIW and how the public views Indigenous women.
It received an award for Best Short Film from the Montreal Independent Film Festival and can be viewed at www.theroadfilm.ca. It is about 14 mins in length.