At the moment, there is no current recruitment.
Preventing domestic homicide: From research and lived experiences to practice.
Event Dates and Time: May 11- 14, 2021 – 1:00 – 5:00 p.m. EST daily
Registration: Now open! Please see here.
An online conference focusing on the learnings from the Canadian Domestic Homicide Prevention Initiative with Vulnerable Populations - a research project funded by the Social Sciences Humanities Research Council of Canada. 

This conference features lessons learned from a 6-year national research project on domestic homicides with a focus on Indigenous, Immigrant and refugee; Rural, remote and northern populations; and Children exposed to domestic violence.  Presenters include project researchers and community partners.
Topics:
Tuesday, May 11, 2021

Making sense of domestic homicide data

Wednesday, May 12, 2021

Barriers and Promising Practices in risk assessment, safety planning and risk management: Learning from front-line service providers

Thursday, May 13, 2021

Learning from Missed Opportunities to Prevent Homicides: Listening to the voices of survivors and victims

Friday, May 14, 2021

Translating knowledge into practice – Selection of workshops (additional choices to be confirmed) 
Articles
Current articles in the media related to RESOLVE's work and research.
Click here to view a list of all the articles in the media related to RESOLVE's work and research.
The Road (2020)
"The Road" was written by young urban Indigenous girls (Stardale Women's Group) and is a tribute to the interpretation of MMIW and how the public views Indigenous women.
It received an award for Best Short Film from the Montreal Independent Film Festival and can be viewed at www.theroadfilm.ca. It is about 14 mins in length.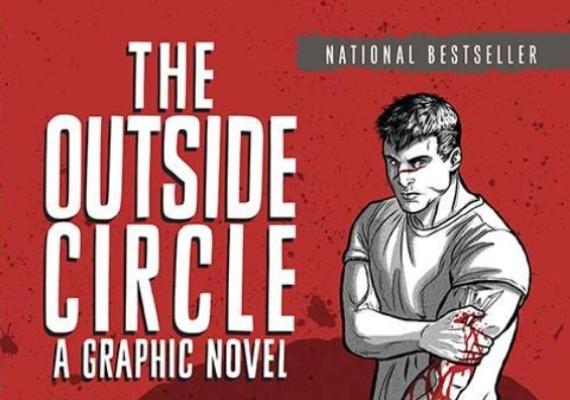 The Outside Circle
The Outside Circle
A Graphic Novel
Patti LaBoucane-Benson
Art by Kelly Mellings
Winner, CODE's 2016 Burt Award for First Nation, Inuit and Métis Literature
In this important graphic novel, two Aboriginal brothers surrounded by poverty, drug abuse, and gang violence, try to overcome centuries of historic trauma in very different ways to bring about positive change in their lives.