Our Faculty of Nursing alumni are celebrated annually with honours and awards for their outstanding contributions to research, teaching, service, academic achievement, volunteerism and for their contributions to their fields of study. We celebrate them here and recognize their excellence.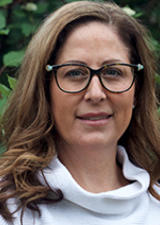 Katherine Bright, MN'14, PhD'20
CIHR Health Systems Impact Fellowship
Dr. Katherine Bright is a postdoctoral scholar in the Department of Community Health Sciences and Social Work under the supervision and mentorship of Drs. Scott Patten and Gina Dimitropoulos. This research is aimed at optimizing individual functioning and has the potential to guide policy and procedure development that promotes healthy children, youth, young adults, and families.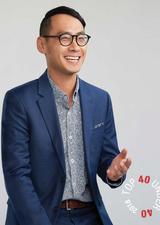 Derek Luk, BN'07
Avenue Calgary Top 40 Under 40
Derek Luk founded a start-up to improve employee mental health through app-based and in-person mindfulness training.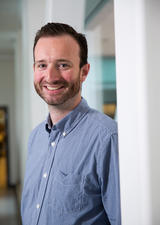 Brendan Webster, BN'09
UCalgary U Make a Difference Award
Brendan Webster is an Occupational Health Nurse with Staff Wellness in Risk. Brendan has made an extraordinary impact on those around him. In addition to his work to establish mass influenza clinics across main campus for students, faculty and staff, he also helped establish these clinics in four other locations across Calgary, including the Foothills Campus, Downtown Campus and Spyhill Campus. His expertise, generosity and friendly nature make a difference to the health and wellbeing of all of us in the UCalgary community.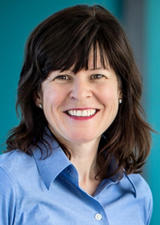 Stacey Dalgleish, MN'91
CNA Order of Merit for Clinical Practice
Stacey Dalgleish is a neonatal nurse practitioner at the Foothills Medical Centre a Neonatal Nurse Practitioner at Foothills Medical Centre since 1998. Over her lengthy career caring for newborns, she's driven quality improvements to ensure the best outcomes for her tiny patients.
2017
2016
2015
2014
2013
2012
2011
2010
2009
2007
2005
2004
2003
2002
2000
1999
Patricia Picherack (BN'88, MN'01)
CANO Schering Lectureship Award for Excellence in Oncology Nursing
* CARNA: College & Association of Registered Nurses of Alberta
* CASN: Canadian Association of Schools of Nursing
* CANO: Canadian Association of Nurses in Oncology