The Contemporary Topics in Aging certificate is uniquely tailored to support the development of advanced skills and knowledge in the care of older adults. Whether you are working with older adults in an acute care specialty unit, community health service, or in a long-term care or supported living facility, this certificate offers the opportunity to advance your nursing practice and to tailor your learning to meet your particular needs.
The online approach focuses on learning within the context of practice and is flexible to meet student learning needs. The certificate covers theoretical understandings of aging and care of older adults across multiple contexts, geriatric assessment. focused study opportunities, and quality improvement (theory and practice).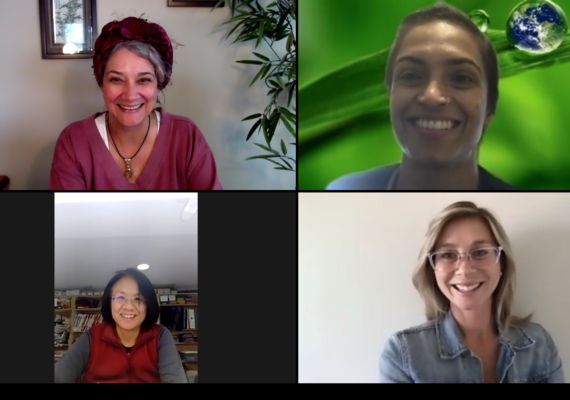 Aging Graduate Certificate gives nurses flexible path to MN
Three nurses share how their jobs and school aligned as they took UCalgary Nursing's Contemporary Topics in Aging certificate while working during a pandemic
Graduate Certificate Connect Dates
UCalgary Nursing offers all Graduate Certificate courses online.
Student Connect days will continue as scheduled in a virtual format.
May 28, 2022
SPRING 2022
NURS 606
2 days May 28-29
May 29, 2022
SPRING 2022
NURS 606
2 days May 28-29
July 16, 2022
SUMMER 2022
NURS 608
2 days July 16-17
July 17, 2022
SUMMER 2022
NURS 608
2 days July 16-17
NURS 602 - Fall 2022
Theoretical Perspectives in Aging
Overview of key theories of aging and explores contemporary and emerging issues associated with aging populations. Students will consider the provision of health and social services to older adults across different care continuum's and explore their roles in the care of older adults at individual, community, and population levels.
NURS 604 - Winter 2022
Comprehensive Geriatric Assessment
Philosophy and principles of a comprehensive geriatric assessment. The impact of age-related changes that contribute to older adults' presentation and the responses to therapeutic management will be explored. Students will utilize this knowledge and explore how it relates to advanced practice.
*Prerequisite(s): NURS 602
NURS 606 - Spring 2022
Focused Studies in Aging
Explores contemporary clinical issues of significance to an older adult population in detail. Students will select specific topics and may choose three modules from among the following: 1) Co-Morbidity and Chronicity; 2) Frailty and progressive changes in Functioning; 3) Cognitive Issues in Aging; 4) Palliation; and 5) Disability. Also covers principles of practice development and practice improvement using a quality improvement framework and development of a practice demonstration.
*Prerequisite(s): NURS 604
NURS 608 - Summer 2022
Specialized Practice Demonstration
Integrates content knowledge with practice development or improvement processes, in order to enact a specialized workplace practice demonstration. Students will be supported by faculty to undertake their practice demonstration and to evaluate the effects of change on key stakeholders.
*Prerequisite(s): NURS 606