Contemporary Topics in Aging
The Contemporary Topics in Aging certificate is uniquely tailored to support the development of advanced skills and knowledge in the care of older adults. Whether you are working with older adults in an acute care specialty unit, community health service, or in a long-term care or supported living facility, this certificate offers the opportunity to advance your nursing practice and to tailor your learning to meet your particular needs.
The online approach focuses on learning within the context of practice and is flexible to meet student learning needs. The certificate covers theoretical understandings of aging and care of older adults across multiple contexts, geriatric assessment. focused study opportunities, and quality improvement (theory and practice).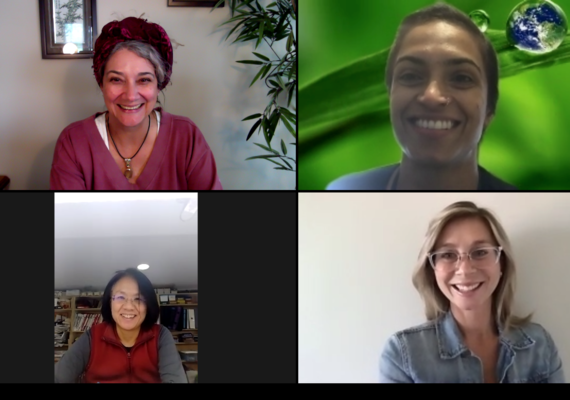 Aging stackable certificate gives nurses flexible path to MN
Three nurses share how their jobs and school aligned as they took UCalgary Nursing's Contemporary Topics in Aging certificate while working during a pandemic
Residency Dates
**UCalgary is offering all Graduate Certificate courses online.
Residency dates will continue as scheduled in a virtual format.
For details/information, please contact the course instructors for each respective certificate.
May 1, 2021
SPRING 2021
NURS 606
NO RESIDENCY
Aug. 6, 2021
SUMMER 2021
NURS 608
2 days August 6-7 
Aug. 7, 2021
SUMMER 2021
NURS 608
2 days August 6-7 
Sept. 11, 2021
FALL 2021
NURS 602
2 days September 11-12
Sept. 12, 2021
FALL 2021
NURS 602
2 days September 11-12
Jan. 29, 2022
WINTER 2022
NURS 604
2 days January 29-30
Jan. 30, 2022
WINTER 2022
NURS 604
2 days January 29-30
May 28, 2022
SPRING 2022
NURS 606
2 days May 28-29
May 29, 2022
SPRING 2022
NURS 606
2 days May 28-29
July 16, 2022
SUMMER 2022
NURS 608
2 days July 16-17
July 17, 2022
SUMMER 2022
NURS 608
2 days July 16-17
Contemporary Topics in Aging Team
Lorraine Venturato (Team Lead)
Associate Professor, Faculty of Nursing
Gwen McGhan
Assistant Professor, Faculty of Nursing
Kimberly Shapkin
Instructor, Faculty of Nursing