March 9, 1:30-4pm | Virtual via Zoom
Nursing Research Day is a chance for UCalgary Faculty of Nursing graduate students to present research they have been working on as part of their thesis work. Nursing Research Day allows students to practice their poster or oral presentations – similar to what they would experience at a formal conference.
We are also changing our event format this year to try something new. This year, we don't have judges or prizes. Instead, the audience will have an opportunity to provide feedback to each student using a simple online form created in Qualtrics. The goal is to provide an opportunity for students to present their work in a non-competitive and comfortable environment.
| Time | Details | Presenter |
| --- | --- | --- |
| 1:30-1:40 p.m. | Welcome and Introduction | Dr. Nancy Moules and Marc Hall |
| 1:40-1:45 p.m. | Poster Presentations Introduction | Marc Hall |
| 1:45-2:15 p.m. | Poster Presentations (5 min to present, 3 min for questions | Sandra Carless, Margarita Gil, Kokab Younis |
| 2:15-2:20 p.m. | 3MT Presentations Introduction | Marc Hall |
| 2:20-2:35 p.m. | 3MT Presentations (3 min to present) | Jennifer Chung, Bethany Trotter, Carina Zhu |
| 2:35-2:40 p.m. | BREAK |   |
| 2:40-2:45 p.m. | Oral Presentations Introduction | Marc Hall |
| 2:45-3:50 p.m. | Oral Presentations (10 min to present, 5 min for questions) | Julia Imanoff, Katie Webber, Nancy Clark, Sara Dolan |
| 3:50-4:00 p.m. | Wrap-up | Dr. Nancy Moules and Marc Hall |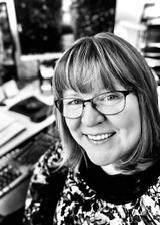 Sandra Carless-Kane
Exploring the Processes and Strategies Undergraduate Nursing Students Use to Transfer Learning From Classroom Settings Into Clinical Nursing Practice
Abstract
As nursing curriculum development aligns with the growing body of nursing knowledge, nursing students continue to develop their base of knowledge to prepare for their future nursing practice. The bulk of this preparation involves developing connections between theoretical knowledge and further demonstrating those connections in clinical practice. Understanding how nursing students transfer learning into clinical practice is essential in the development of well-prepared and knowledgeable nurses who can meet the increasing demands of nursing practice.
The purpose of my research study is to develop an understanding of how nursing students transfer classroom knowledge into clinical nursing practice. I will use a classic grounded theory methodology to examine the research question: "What processes and strategies do nursing students use to transfer learning from the classroom into clinical practice"? The resultant theory will hold explanatory value for nursing students, nurse educators, and curriculum designers. Studies suggest that factors known as facilitators and barriers, influence nursing students' ability to transfer learning into clinical practice. Facilitators are those actions that foster nursing students' confidence levels and connection-making capacity, while barriers instill confusion, frustration, doubt, and a lack of confidence in their abilities. Beyond the identification of facilitators and barriers, very little is understood about this topic.
Understanding the processes or strategies nursing students use to transfer learning into clinical practice will provide meaningful direction for nursing course development and innovative teaching strategies. This study will inform best-practice guidelines for meeting the learning needs of today's nursing students as they prepare to enter nursing practice.
Bio
Sandra Carless-Kane is a third-year doctoral student with the University of Calgary Faculty of Nursing. Sandra received her Diploma in Nursing in 1988, her BScN in 2005 from the University of Alberta, and her MN in 2010 from Athabasca University. She comes to the Doctoral program with over 10 years experience in rural acute and community nursing practice. Her teaching experience includes over 20 years of classroom, nursing lab, and clinical instruction in practical nurse and undergraduate nursing programs. Her research focuses on nursing students' learning experiences, with a special interest in learning transfer between classroom and clinical practice.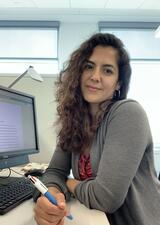 Margarita Gil
Self-care from immigrant student perspectives
Abstract
Background: Documented benefits related to self-care practices have increased interest and support for their implementation within the undergraduate nursing student population. However, little is known about how immigrant undergraduate nursing students understand and practice self-care, potentially compromising self-care support during their nursing education. In addition to improving students' mental health outcomes, addressing this gap can lead to a higher rate in student retention and completion of the program, enhanced diversity and representation in the workforce, and thus, ultimately, improve population health outcomes by facilitating access and quality of care for minority patients. This issue is highly relevant given the effects that the recent Covid-19 pandemic has had on the mental health of university students.
Aim: This study aims to understand the different ways immigrant undergraduate nursing students understand the concept of self-care and experience self-care practices.
Design: Using a phenomenographic approach, I seek to explore how cultural background, personal experiences, and circumstances, language barriers, or fluency, among other factors, might influence the experience of self-care in immigrant students while attending nursing school. Additionally, I want to learn about their perceived challenges and strengths related to experiencing self-care practices.
Methods: This phenomenographic study uses individual semi-structured interviews with six first-generation immigrant undergraduate nursing students from the University of Calgary. The interviews will be analyzed to identify categories of description.
Keywords: immigrant, self-care, undergraduate nursing student
Bio
Born in Colombia, Margarita is a University of Calgary alumni and master's student. Twelve years of experience as a Registered Nurse has influenced her interest in different areas of nursing including older adult care, palliative care, immigrant populations, and nursing education. 
Recently, while working as a clinical instructor, it became evident to note that some students struggled with self-care habits. This realization made her reflect on my experience with self-care as a former undergraduate nursing student of immigrant background, which gave the purpose of her research work: exploring the different ways immigrant nursing students understand the concept of self-care.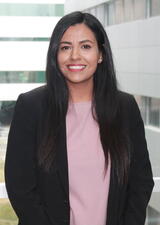 Kokab Younis
Exploring Barriers and Facilitators in Self-Management of Diabetes Among End-Stage Kidney Disease Patients Receiving Dialysis: An Interpretive Descriptive Study
Abstract
Background: Diabetes is the leading cause of end-stage kidney disease (ESKD) in Canada and around the globe, ultimately leading to dialysis (a life-sustaining therapy). Dialysis therapy has high demands for patients which further imposes an additional health burden on those already managing other chronic condition. Many studies have reported poorer quality of life, a longer length of hospital stay, a higher burden of morbidity and mortality, and significantly higher economic costs in dialysis patients with diabetes than their non-diabetic counterparts. However, literature on barriers to and facilitators of optimal self-management of diabetes is scant, necessitating more research to enhance our understanding.

Objective: The objective of this study will be to explore and understand barriers and facilitators to diabetes self-management among patients with end-stage kidney disease who have the additional burden of adapting to dialysis therapy.

Method:  An interpretive descriptive methodology will be used to address the study objective. Semi-structured interviews with five to eight patients will be conducted using The Chronic Care Model as a conceptual framework. Participants' knowledge about diabetes, self-management practices, and their perceptions about barriers and facilitators to maintaining optimal glucose control will be explored. Emerging themes from the interviews will be identified using inductive thematic analysis guided by Chronic Care Model congruent with interpretive descriptive methodology.

Implications: Findings from this study will contribute to a broader scientific literature, facilitate further research in this domain to address barriers, and guide resource allocation concerning the improvement of diabetes care and self-management practices among end-stage kidney disease patients on dialytic therapies.
Bio
Kokab Younis is a master's student of Dr. Graham McCaffrey and Dr. Rob Quinn. Her focus is around quality improvement and patient-oriented research in End-stage kidney disease population with an emphasis on diabetes risk factors and self-management. When Kokab isn't in the office, she enjoys escaping to the mountains with her daughter and husband. 
 
Three-Minute Thesis (3MT)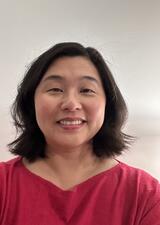 Jennifer Chung
The experiences of transgender people who seek care for chronic health conditions: A narrative inquiry
Abstract
This research will be a narrative inquiry study of the experiences of transgender people who seek care for chronic health conditions. In this presentation, I describe how narrative inquiry aligns with the study of transgender people's experiences with chronic illness. Chronic disease is a leading cause of morbidity and mortality across the globe. Transgender individuals have higher incidence of any chronic disease compared to cisgender groups. With the exceptions of HIV and mental health, there is a lack of literature to inform nursing practice in the context of caring for transgender people with a chronic illness.
Those who identify as transgender have reported negative experiences with the healthcare system including harassment, stigma, refusal of care, and discrimination. These barriers can result in delaying or avoiding seeking medical care and have contributed to transgender people being disproportionately affected by health inequities.
Narrative inquiry generates rich data that explores multiple aspects of participants' life experiences. The stories lived and told by participants can inform healthcare providers about the support transgender individuals need so they receive quality care. This study can advance nurses' knowledge and caring, to promote greater health equity, diversity, and inclusivity for transgender individuals.  
Bio
Jennifer holds a Bachelor of Arts degree from Simon Fraser University and a Bachelor of Nursing from the University of Calgary. She has been a registered nurse since 2010, and has experience in paediatrics, NICU, postpartum health, and community health. Currently, she is in the Master of Nursing program. Her research interest is in 2SLGBTQ+ health with a focus on the experiences of transgender people who seek care for chronic health conditions.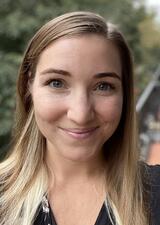 Bethany Trotter
Expectations of Care in the ICU 
Abstract
Explaining critical illness to family members of a patient admitted to an Intensive Care Unit (ICU) is a sensitive and challenging duty for nurses and all healthcare providers (HCP). Literature has shown that families often report receiving inadequate communication from critical care staff. Research also shows that poor communication can contribute to stress, anxiety, and even post-traumatic stress disorder (PTSD) in patients' families. Further research is needed to aid HCPs in communicating effectively. This study aims to determine what the Canadian public expects from an ICU should they or a loved one be admitted to an ICU. 
This study will poll the Canadian public online to understand the public's perception and expectations of ICU care. For an accurate sampling of the current Canadian population, with a 95% confidence level and a 5% margin of error, this study will need 385 respondents across Canada.
With the study's results, HCPs will better understand the expectations that patients and family members have. HCPs will be able to manage the mismatch between the expectations family members bring to the ICU and the reality of care. HCPs will be better prepared to facilitate difficult conversations such as end-of-life decision-making. When HCPs are aware of family expectations, communication will improve, and families will have increased satisfaction, reducing the incidence of uncertainty, anxiety, and PTSD in family members.
This study addresses existing patient and family communication in ICU environments. This project will help better understand the Canadian public's expectations for ICU staff to improve communication.
Bio
Bethany graduated with a Bachelor of Science in Nursing from Lakehead University in Thunder Bay, Ontario, in 2011. There she began her career as an RN on a cardiac floor. She moved to Calgary in 2012 and has worked here ever since in the RGH ICU/CCU and Outpatient Cardiology Clinics at the SHC. She found her passion in critical care. Bethany is currently a member of the Outreach Team at Rockyview. Over the years, her experience has inspired her to improve critical care through research, which led her to pursue her Masters at the University of Calgary.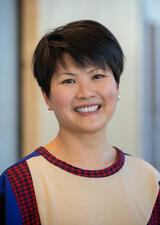 Carina Zhu
Understanding women's experiences of infertility
Abstract
Background An estimated 186 million individuals worldwide are impacted by infertility. Current data suggest Canadian women are delaying childbearing due to a confluence of socioeconomic factors. The inverse relationship between advanced maternal age and chance of natural conception, situated within the sociopolitical context of reproduction, suggests that infertility is both a biological and sociological phenomenon. As it is currently understood, women's experiences of infertility-related grief is limited to a biomedical frame, to which the only answer is medical intervention.
Research question How might we understanding women's experiences with infertility through the lens of grief?
Methods Guided by Gadamer's philosophical hermeneutics, I will be conducting unstructured interviews with 6-10 participants who can speak to the topic with their experiences. The interviews will be transcribed into texts, and these texts will form the focus of my analysis and interpretation. Using the "parts and whole" of hermeneutics, the approach to analysis will include reading, re-reading, reflective writing, interpretive dialogue (between researcher and data), and interpretive writing.
Significance to Nursing Within nursing practice and nursing education, the focus on women's health has been predicated on their connection to a child, evidenced by "maternal/child" and "obstetrics/gynecology" practice specialties. Nurses' focus on fertile women have silenced those who are not. With this research study, I hope to confront that norm. I hope to offer an expanded understanding of infertility (and the sociopolitical factors that contribute to it) that may allow nurses' care to accommodate women's experiences of grief.
Bio
Carina is an alumna of the University of Calgary (BN, '06) and received her graduate training in public health at the University of Alberta (MPH, '10). Carina has worked in many clinical settings, including harm reduction, acute care, mental health outreach, and sexual and reproductive health. Since 2012, Carina has worked as an educator and as an administrator in post-secondary education.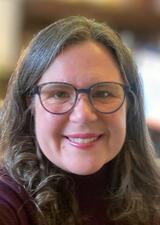 Nancy Clark
Examining the Experience of Recurrent Acute Coronary Syndrome in Younger Men
Abstract
Cardiovascular disease, to which coronary artery disease (CAD) is a major contributor, is the leading cause of death globally and the second leading cause of in-patient hospitalization and death in Canada.  More men than women will have an acute coronary syndrome (ACS) event related to CAD.  Having a recurrent ACS event, which bring even higher morbidity and mortality risk, can cause psychological and emotional distress in patients of any age.  However, the psychological and emotional impact of experiencing a recurrent ACS event in younger men is not well known.

The research topic for this exploration was to better understand the experiences of a recurrent ACS event as a younger man, identifying potential gaps to comprehensive care for this population.  13 participants between the ages of 38-54 years participated in interviews.  The range between ACS events was 1 to 10 years.  Using interpretative description methodology supported by thematic analysis, preliminary findings include that most of the participants described feeling invincible, which often characterizes young men, before their initial diagnosis of ACS. However, after experiencing a recurrent ACS event, they questioned their invincibility.  They were uncertain about trusting their bodies and their capacity to appropriately interpret symptoms, whether typical or atypical, as cardiac in origin.  
Further, they continued to have knowledge deficits regarding the progression of CAD and how pharmacological therapies might work specifically for them.  Health care providers need to better support younger men with ACS by including information and understanding about this specific group living with CAD.
 
Bio
Nancy Clark is the clinical lead acute care nurse practitioner (NP) for the coronary care unit and cardiology NP manager at the Rockyview General Hospital in Calgary, AB. She has been involved in both program development and implementation for advanced practice nursing roles within the Department of Cardiac Sciences since 2002.  
In 2021, she was awarded the Nursing Excellence award for Innovation by the College & Association of Registered Nurses of Alberta. She enrolled in the PhD program with the Faculty of Nursing at UCalgary in 2019 to explore her research interest in patients who have experienced a recurrent acute coronary syndrome event.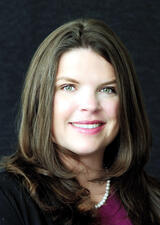 Sara Dolan
Investigating Healthcare Educators' Interprofessional Socialization Following an Interprofessional Simulation Facilitator Training Program: A Mixed Methods Proposal
Abstract
Patient safety incidents have destructive effects on patients, providers, and the healthcare system. Interprofessional simulation has been shown to have a positive impact on patient safety; however, trained simulation facilitators are needed to provide adequate interprofessional simulation opportunities for practising professionals. Despite being tasked with providing interprofessional learning, healthcare educators may lack interprofessional socialization (IS). While studies have suggested positive outcomes from interprofessional simulation facilitator trainings, there is a gap in the literature regarding the influence of these programs on healthcare educators' IS.
My aim in conducting this study is to examine the effect of an interprofessional simulation facilitator training on the IS of healthcare educators.
I will conduct an explanatory sequential mixed methods study, including secondary survey data from Alberta Health Services (AHS) and interviews, to examine educators perceptions and experiences of IS. AHS collects program evaluation data from participants in a interprofessional simulation facilitator training in the form of retrospective pre-post surveys to measure IS. The analysis of the secondary quantitative data will inform the sampling and interview guide for the qualitative semi-structured interviews. Descriptive and inferential statistics will be used to analyze quantitative data. Qualitative data will be analyzed to gain a more in-depth understanding of the quantitative findings using interpretive description methodology. Implications: It is posited that interprofessionally trained simulation facilitators with increased levels of IS may be able to provide higher quality interprofessional simulation experiences, thereby contributing to more collaborative, safer patient care.
Bio
Sara has been a nurse for over 12 years. In August of 2021, Sara moved to Calgary from the United States to pursue her PhD. Prior to the move Sara worked as a critical care nurse on a rapid response team and as nursing faculty for undergraduate programs in New Jersey. Sara's research interest lie in interprofessional socialization, simulation, and patient safety. Sara is married with an eight-year-old daughter and two adorable dogs. She enjoys spending time in the mountains and traveling with family.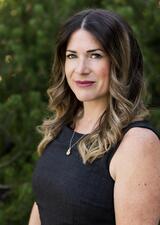 Julia Imanoff
Trauma-informed care and cultural humility in perinatal nursing 
Abstract
Background: Post-Traumatic Stress Disorder (P-PTSD) is an anxiety disorder that has emerged as a health concern that disrupts women's transition into parenthood, their mental health and well-being, relationships with their infants, and relationships with others. Between 33-45% of women perceive their births to be traumatic, yet not all these women will be diagnosed with P-PTSD. The prevalence of P-PTSD varies widely from zero to 43% due to the shifting definition and diagnostic criteria and practitioners' interpretations of those criteria. There is much we do not know about how women interpret their birth experiences as traumatic.  
Purpose: In this proposed research study, I aimed to explore psychological birth trauma from the women's perspective using a qualitative interpretive approach based on Hans-Georg Gadamer's philosophical hermeneutics. 
Method: Ten women who have self-identified as having experienced a traumatic birth participated in this study by writing their birth narrative and participating in an interview. A rigorous analysis is currently underway. 
Findings: The preliminary findings include the how role of language in how women interpret their experience of birth trauma. Some women in this study were drawn to care providers who took a trauma-informed approach in demonstrating the principles of empowerment, choice, collaboration, trustworthiness, and safety in contrast to experiences where those principles were not present.  
Conclusion: Given the traumatizing nature of birth experiences, nurses have the opportunity to influence how they care for women by expanding their understanding of the complex and highly subjective nature of women's birth experiences.  
Bio
Julia Imanoff (BSc '06, BScN '10, MN '16) is a Registered Nurse with a specialty in perinatal nursing, Imanoff has worked with families for over a decade supporting their transitions into parenthood. 
As an Eyes High Doctoral Scholar in the Faculty of Nursing, Imanoff is exploring women's experience of psychologically traumatic births and the effects on family relationships. 
Imanoff has been recognized for clinical, teaching, and leadership excellence through awards from the Canadian Association of Perinatal and Women's Health Nurses, the College of Registered Nurses of Alberta, the Government of Alberta, and the Canadian Nurses Association.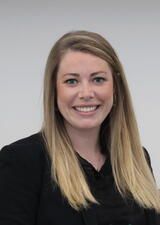 Katie Webber
Nurse-Parent Relational Complexity Within Pediatric Oncology Contexts: Navigating Closeness, Conflict, and Online and Offline Communication
Abstract
Background and Purpose: As a result of the complex nature of childhood cancer, involving intense treatments and extended hospital stays, it is not uncommon for nurses and parents to develop meaningful and close relationships. However, this closeness may lead to dilemmas about how to navigate professional boundaries. While professional organizations have worked to mitigate boundary crossings by establishing professional boundary guidelines, there remain significant discrepancies about what professional boundaries mean in theory and how they are interpreted in practice. Social media, a globally relevant communication innovation, has further complexified the distinction between personal and professional lives. Markedly lacking in the research are nurse and parent perspectives of relational complexity in pediatric oncology. The purpose of this research was to seek to understand nurses' and parents' perspectives about their relationships with one another, including the potential influence of social media on these relationships.
Method: Hermeneutics, with its rich philosophical foundation, was applied methodologically to this research using the internationally acclaimed approach detailed by Moules et al. (2015). Using purposive sampling, data collection involved 12 topic-focused interviews with six parents and six nurses, within a Canadian pediatric oncology context. Data analysis involved the hermeneutic tradition of interpretation, with careful reading and re-reading of the transcribed interviews. 
Results: Preliminary data analysis included the following interpretations: 1) "You're basically crawling into bed with them": Intimacy in nurse-parent relationships; 2) "Sergeants" and "difficult parents": Navigating conflict in nurse-parent relationships; 3) "Thinking twice": Social media considerations for nurses and parents; 4) Friendly, friend-like, friendship, or none of the above: Finding language to describe nurse-parent relational complexity.
Conclusion and Implications: Preliminary findings suggest that, in both online and offline pediatric oncology contexts, both nurses and parents would benefit considerably from supports to navigate conflict, closeness, and complexity in their relationships with one another.
Bio
Katie Webber began her work as a pediatric oncology nurse in 2011 and she is currently working on her doctoral research in the Faculty of Nursing at the University of Calgary. Katie's doctoral research is focused on understanding relational complexity in parent-nurse relationships within pediatric oncology contexts. Katie is immensely grateful for the financial support that she receives through a Killam Doctoral Scholarship, a Social Sciences of Humanities Council of Canada Fellowship, and a Canadian Nurses Association Doctoral Scholarship. Katie hopes that her research will contribute to improving psychosocial supports for parents of children diagnosed with cancer, and the nurses who care for these families.