Work, live, study and maintain your life balance
The graduate certificates in Advanced Nursing Practice I and II are designed to provide advanced nursing practice knowledge and practical experience for registered nurses who wish to acquire specialized skills.
The certificates strengthen nursing professionals' knowledge and skills that are specific to their area of practice, and support them to integrate role dimensions that include advanced clinical skills, organizational leadership, research, education, professional development and consultation to impact patient, provider, and health system outcomes.
The certificates appeal to a wide audience of baccalaureate-prepared nursing professionals and other professionals from health-related disciplines who want to advance their careers in their current direct practice area, who want to transition into a new direct practice area, or who want to enter more senior education, leadership or management positions.
Each specialization certificate is a cohort-based, one-year, part-time program, offered via on-line delivery. The teaching and learning approaches will involve online content delivery and interaction (video-conferencing, webinars, and podcasts).
The delivery model will allow students who live outside of Calgary to obtain graduate education at the Faculty of Nursing while continuing to work.
Contact the Faculty of Nursing Graduate Programs office for more information.
Explore flexible education options
Apply for September/Fall 2021 by July 15, 2021
Applicants should indicate their first choice in specialization and an alternative second choice should their first choice be full.

Entry into specializations is on a first come, first served basis, with the following exceptions:

those who were unable to get their first choice of specialization for the Advanced Nursing Practice Certificate I will be guaranteed it if they re-apply for the Advanced Nursing Practice Certificate II and indicate that same first-choice specialization again.

Applicants who are interested in the graduate programs with the Faculty of Nursing should contact the Graduate Programs Office prior to applying. In particular, we encourage international applicants to reach out to learn more.
Certificate Specializations
Admission - Academic Requirements
Advanced Nursing Practice l - Year ONE
The minimum admission requirements for the graduate certificate in Advanced Nursing Practice I are:
A four-year Nursing or Psychiatric Nursing baccalaureate degree preferred.

Other bachelor's degrees from recognized institutions will be considered on an individual basis.
Degrees and grades from foreign institutions are evaluated for their equivalency to those of the University of Calgary;

A minimum Grade Point Average of 3.00 (on the University of Calgary four-point system).

This is based on the last two years of post-secondary study consisting of a minimum of 10 full-course equivalents or 60 units;

International students are eligible to apply for admission provided they meet the admission and professional licensure requirements.
For applicants required to provide proof of proficiency in English submit a minimum:

TOEFL score of 97 (Internet-based test);
IELTS score of 7.0;
PTE score of 68; or
CAEL overall score of 70 (no less than 70 on reading and writing sections).
This requirement can also be met by completing the Academic Communication Certificate (https://esl.ucalgary.ca/programs/academic-communication-certificate) with a minimum grade of "A-" in writing courses.

Have an interview(s) with a faculty member, if required by the Faculty of Nursing
Advanced Nursing Practice ll - Year TWO
The minimum admission requirements for the graduate certificate in Advanced Nursing Practice II are:
Completion of the Graduate Certificate in Advanced Nursing Practice I with a minimum Grade Point Average of 3.00 (on the University of Calgary four-point system);
The specialization in Advanced Nursing Practice II must be different from the Advanced Nursing Practice I specialization.
Students who successfully complete one specialization in each of the Advanced Nursing Practice l & ll Graduate Certificates, could be eligible to apply for admission into the Master of Nursing course-based program. 
Current certificate specializations:
Contemporary Topics in Aging
Addiction and Mental Health
Innovations in Teaching and Learning
Leadership for Health System Transformation
Healthcare Innovation & Design
****NEW  - Oncology Nursing - (approvals pending)
****NEW  - Palliative & End of Life Care - (approvals pending)
All supporting documentation must be received by the deadline for applications to be considered complete for faculty review.
Students who experience interruptions in their studies or require an alternative plan to complete their studies, will be evaluated on a case-by-case basis.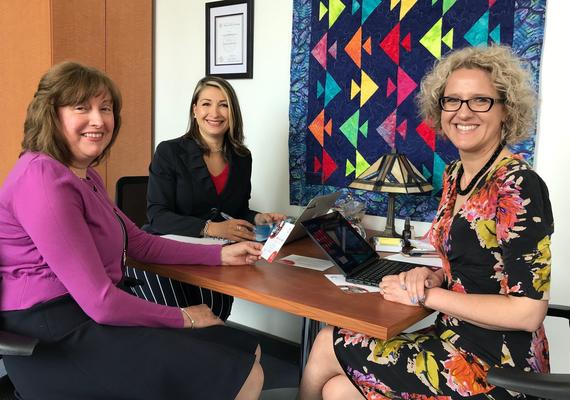 First-in-Canada program offers options for Master of Nursing
One-year graduate certificates offer professional development, laddering options for Master of Nursing completion, giving nurses and other health professionals new opportunities to enrol in graduate education.
Transcripts for Application
All applicants are required to submit transcripts from all post-secondary institutions. This includes transcripts from any institution where the degree was awarded from, any institution where a transfer credit was received towards a program of study, or where any independent course work was completed. 
Official hard copy transcripts can be sent to the attention of:
Faculty of Graduate Studies
University of Calgary ES 1010
2500 University Drive NW
Calgary, AB T2N 1N4
Canada
Due to the COVID pandemic, electronic transcripts are now being accepted. Please forward to BOTH emails below.