Leading the Pursuit of Nursing Excellence
Vision
Leading the Pursuit of Nursing Excellence
Mission
We advocate for change through innovations in education, research and practice.
We lead and collaborate to promote health across the lifespan.
We engage stakeholders and partners to transform the well-being of individuals, families and communities.
Core Values
Respect           
Inclusivity        
Compassion    
Leadership      
Courage           
Well-being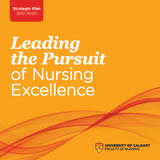 2017-2020 Strategic Plan
Recognizing that the profession of nursing is always evolving, the Faculty of Nursing is focusing its future on continually raising the bar for excellence in teaching, learning, research and community service.
On March 22, the faculty launched its 2017-2020 strategic plan, Leading the Pursuit of Nursing Excellence. The four-year plan outlines a framework for students, faculty, staff and partners to work together to impact the future of nursing.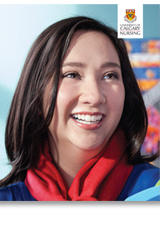 2012-2016 Strategic Plan
In October 2011, the Faculty of Nursing embarked on the beginning of the strategic plan process by engaging stakeholders, from across the health care community, in workshops, interviews and group consultations. Almost one year later, a final document was approved by the faculty's Executive Committee. This document – the Faculty of Nursing Strategic Plan 2012 - 2016 – outlines ambitious initiatives for significant contributions to the University of Calgary's Eyes High strategic direction and to firmly ground our faculty as a Canadian leader in nursing education and research.