Breakfast Lecture Series
Food for Thought: Faculty of Nursing Breakfast Lecture Series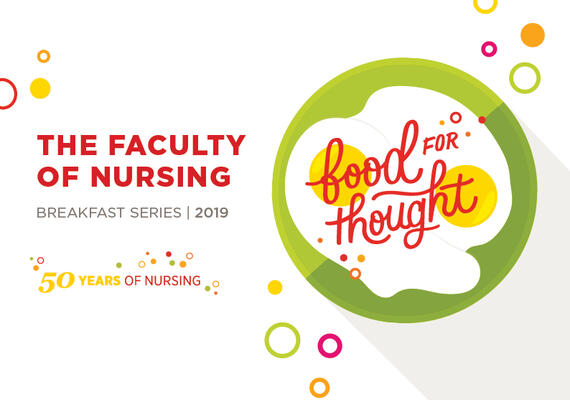 Come for breakfast. Stay for the big ideas.
Learn how nursing research makes a difference to our quality of life. The Faculty of Nursing Breakfast Lecture Series is made up of four annual lectures, meant to inform the community about innovations in nursing research and knowledge around a variety of topics.
Lectures are open to the public and everyone is welcome to come for the free breakfast and talk, followed by a Q&A.
#NURFood4Thought
2019 Speakers and Talks
All events are held at 7 a.m. - 8:30 a.m., Senate Room, Hotel Alma.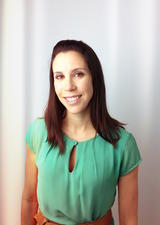 Shawna Curry, BN'11, BKin'03
"Lessons from the health system: What chronic disease management can learn from the success of the triage process"
Thursday, Feb. 21, 2019

How do you prioritize where to start when your patient's health is a disaster but not life threatening or critical?  Through application of a similar triage system of ABC's (airway, breathing, circulation) used in the health-care world, Shawna will outline a process to assess patient health that can allow patients to become more engaged in their own disease progression, potentially decreasing the burden of chronic disease management on the health-care system.
Shawna Curry (BN'11, BKin'03 ) has made her mark in the health and wellness space as an Amazon bestselling author, international speaker and personal health coach. Her writing has been published in Forbes Science, Inc., Impact and Bloom magazines. Her company, Health Redesigned, has been dedicated to total-health solutions and all of the aspects of healthy living including fitness, sleep, nutrition, self-help and overall lifestyle strategies.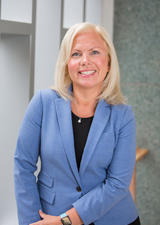 Linda Duffett-Leger, RN, PhD
"We have your back: Using wearable tech to reduce back injury among nurses"
Thursday, May 30, 2019
 
Did you know that nurses experience more back injuries on the job than construction workers? Dr. Duffett-Leger is working to mitigate back injury before it happens through development and testing of a wearable tech intervention that will allow nurses monitor and manage their back health.
Linda Duffett-Leger, RN, PhD has been an assistant professor in the Faculty of Nursing since 2014. She is currently leading an interdisciplinary study investigating how wearable devices can empower nurses to better monitor and maintain their back health. A member of the Biomedical Engineering (BME) Steering Committee and the Academic Committee on Entrepreneurship and Innovation (ACEI), she is also a Teaching Scholar at the Taylor Institute for Teaching and Learning for her work in implementing a team-based learning approach using innovative e-learning technology.
Carla Ginn, RN, PhD
"Resiliency in families living with low income: Effects of a two-generation preschool program after age 10 years"
Thursday, August 22, 2019
 
Families living with low income experience intergenerational inequities in health, education, family functioning and well-being. In the United States, two-generation preschool programs have demonstrated positive effects such as Improvement in children's school achievement, later income and decreased criminal activity; Canadian two-generation preschool programs are uncommon and research is limited. Dr. Ginn will explore why movement toward resiliency is more difficult for some and escaping intergenerational cycles of inequity requires ongoing community support.
Carla Ginn, RN, PhD is an assistant professor in the Faculty of Nursing and engages in community-based research at Calgary Urban Project Society (CUPS) Health Education Housing. She is also engaged in community-based research with the Métis Nation of Alberta – Region 3.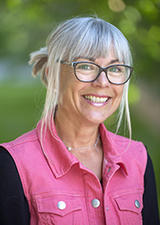 Eloise Carr, RN, PhD
"How living with a dog can improve the quality of life and well-being for people with chronic pain: A Human-Animal Pain Interaction (HAPI) story"
Thursday, November 21, 2019
Everyone at a point in their lives experiences pain; some live with pain every day. Nurses have a valuable role to play but does your dog? Dr. Carr will explore the management of pain in human health and the connections with veterinary medicine and how living with a dog might enhance the quality of life for people experiencing of chronic pain.
Eloise Carr, RN, PhD is a professor in the Faculty of Nursing and an adjunct research professor in Community Health Sciences. Her pain research interests include postoperative pain management, pain and safety, chronic or persistent pain and interprofessional education. She has published over 80 articles, three textbooks and a DVD, is secretary to the Canadian Pain Society and a councilor on the board for the International Association for the Study of Pain. She also lives with her own rescue dog, Jack. 
Online RSVPs will open in late October 2019.