Thanks for stopping by our page to find out more about us, what we do and how you could get involved.  As one of the longest-standing volunteer groups at UCalgary, we are proud of all the work over the years to support our alumni and are continually looking for ways in which we can connect, engage, develop, and celebrate current and future alumni from UCalgary Nursing.
Following the UCalgary Alumni strategy Wherever Life Takes You which is aimed at engaging alumni by supporting them in five key areas: Career Aspirations, Life Stage Programming, Volunteer Engagement, Community Building and Philanthropy, we work hard to provide meaningful opportunities for our alumni in each of these areas. Whether you're a new grad, mid-way through your career, or entering the golden years of your nursing career, we hope to offer something that will meet you where you are through our Bronze, Silver and Gold level initiatives.
Our past events have included things such as the Spring Luncheon, Finance 101 for Nurses, Mock Interviews, NCLEX Jeopardy, and events such as the very popular Small Gardens - An evening with Kath Smyth held last year. In addition, we often collaborate closely for faculty led events such as the Pinning Ceremony for new grads and the annual Marguerite Schumacher Memorial Alumni Lecture.
If you are a nursing alum and are interested in joining or collaborating with our team, don't hesitate to reach out to us. We'd love to hear from you.
Leading the charge, our executive members provide guidance to the rest of the committee so that together, we can create meaningful programs, events and initiatives for our alumni.
Executive members have active roles at events and programs throughout the year, and make recommendations on our various structures and processes to effectively lead the committee.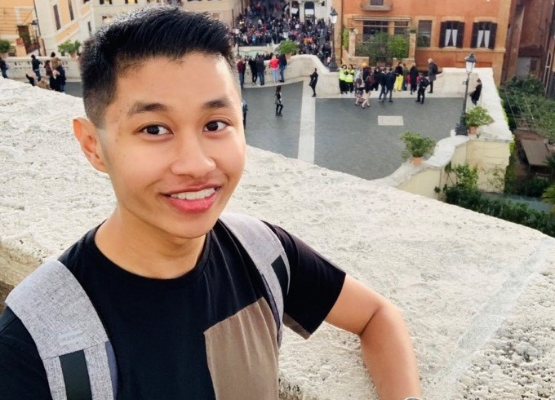 "I'm happy I joined the UCalgary Nursing Alumni Committee in 2019, initially serving as the bronze lead, and subsequently as the VP.
As president this year, I am excited to bring forth my zany personality, infectious energy, and steadfast leadership. I'm thrilled I will collaborate with my similarly dedicated and passionate committee members in shining light on the path in pursuit of our common vision & goal to engage our UCalgary Nursing alumni community.
Apart from my involvement with the UCalgary Nursing Alumni Committee, I work as a nurse clinician for the Children's Day Treatment Program at the Alberta Children's Hospital; and I have an insatiable wanderlust with an extensive travel bucket list that I dream of completing."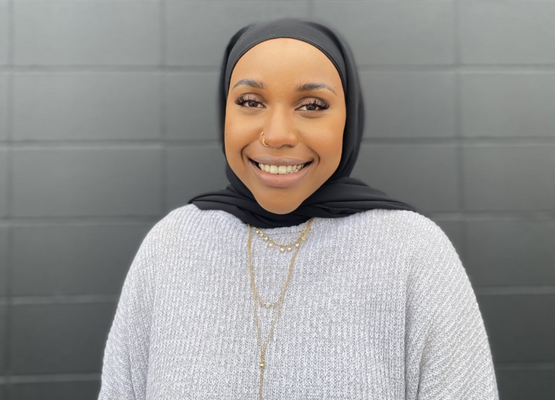 "I have been a member of the UCalgary Nursing Alumni Committee since I was an undergrad, acting as the UNS alumni representative. I've since served as our first social media and communications lead and will serve as vice president this year!
As your VP, I am excited to collaborate with a dedicated team of committee members to create spaces and events that highlight, celebrate and engage YOU, our nursing alumni community! I look forward to supporting current and future members to get involved and strengthen connections with fellow alumni, undergrads and those just starting their journey in this profession we love. 
Outside of my involvement with the UCalgary Nursing Alumni Committee, I work as a nurse on a Hematology/Oncology/Stem Cell Transplant unit as well as Public Health. Outside of work I enjoy hiking in Kananaskis, reading and spending time outdoors. I look forward to all the great things we have in store for this upcoming term!"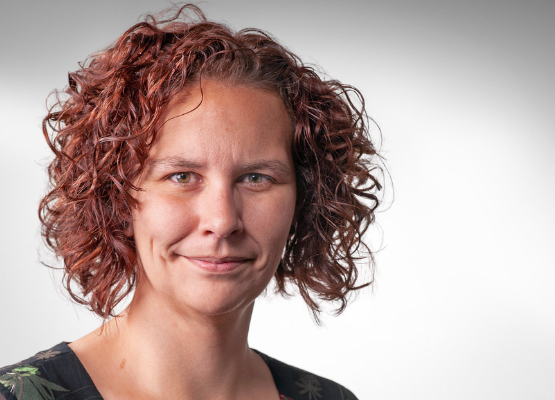 "My background is adult and pediatric hospice palliative care, and I am currently a doctoral candidate in the Faculty of Nursing. My research explores how medical assistance in dying (MAiD) is impacting hospice palliative care nurses. I'm very interested in nursing leadership, education, and mentorship, and have participated in the NurseMentor program mentoring several undergrads. Outside of school, I love to hike and I'm a die-hard Calgary Flames and Stampeders fan."
Bronze Co-Lead
(Alumni 0-10 years after graduation)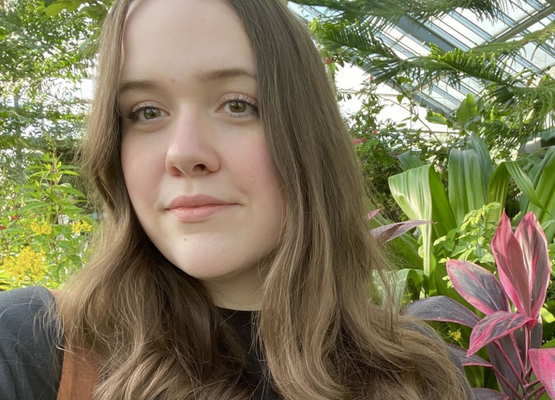 "I am a 2021 nursing graduate. I started my career in internal medicine, and now I'm a full time emergency room nurse with the hopes of eventually being a nursing instructor and one day flying with STARS. Outside of work, I love spending time with friends and family and enjoying my hobbies, such as painting, knitting, camping, and kayaking. This will be my second year with the UCalgary Nursing Alumni Committee and I'm excited for a great year!"
Bronze Co-Lead
(Alumni 0-10 years after graduation)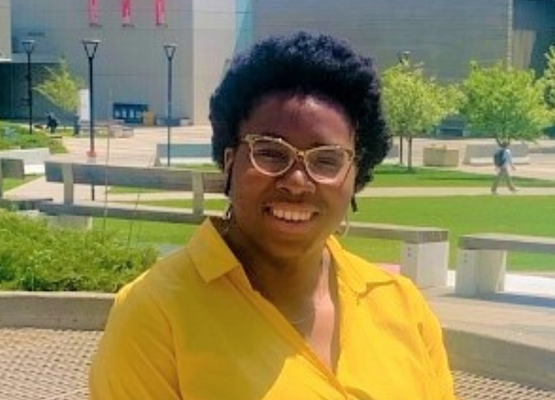 "I completed my MN in 2019, with my thesis focused on exploring and improving the mental health and wellbeing of undergraduate nursing students. I currently work on improving student wellness and learning in post-secondary education. I look forward to engaging with our diverse alumni and strengthening connections. Outside of work, I enjoy discovering new desserts, learning about new cultures, and a good book!"
Silver Co-Lead
(Alumni 11-25 years after graduation)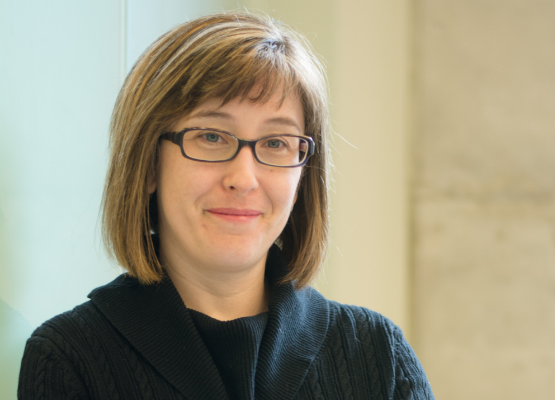 "I graduated with a MN in 1997 and PhD in nursing in 2008 from the University of Calgary. I have practiced as a nurse since 1991 with a background in neuroscience nursing, specifically neurology and gerontology. As well, I have been a nurse educator for more than 20 years at the University of Calgary, Faculty of Nursing. As a graduate of our program, I have a keen interest in ensuring appropriate continuing education and support for both our undergraduate and graduate alumni."
Silver Co-Lead
(Alumni 11-25 years after graduation)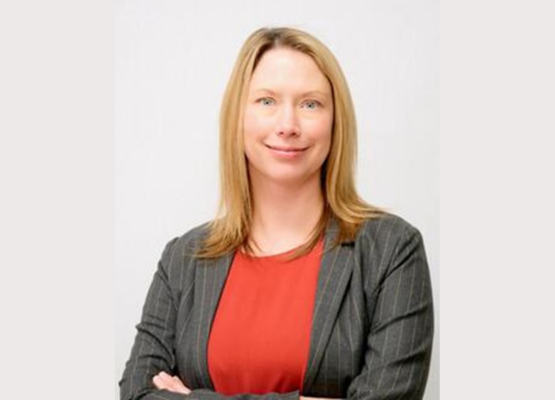 Leah Tellier is an Assistant Professor with the Faculty of Nursing at the University of Calgary. Her background includes 17 years of Emergency Nursing experience. She completed her Master of Nursing in 2018 and joined the faculty full-time to pursue her interest in academia and teaching. Leah has taught in all terms within the Bachelor of Nursing program as a clinical and theory instructor and simulation facilitator. She has a strong interest in simulation learning and pathophysiology.
Social Media & Communications Co-Lead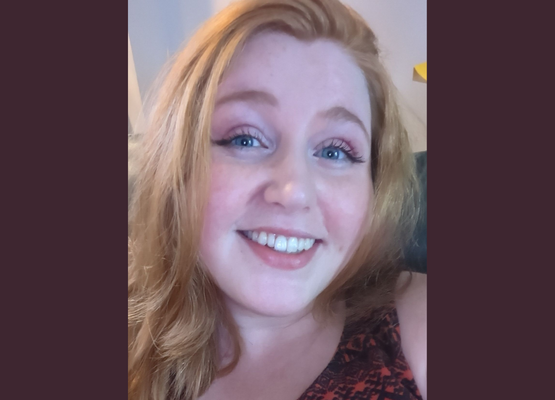 "Hello! I graduated the BN program in 2018, I have since worked all over the nursing spectrum and currently mainly work with adolescents with mental health and addiction concerns as well as general medicine. When I'm not working, you can find me doing any number of my hobbies and spending time with my loved ones. I'm excited to have the opportunity to join the committee and hopefully get my first mentee for Nurse Mentor this year."
Social Media & Communications Co-Lead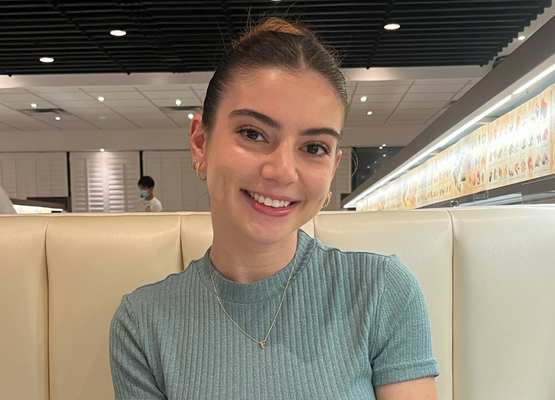 "Hi, I'm a 2022 nursing graduate. I currently work as a NICU nurse, and am a general member with the alumni committee. I also work for the Faculty of Nursing at UCalgary in research. When I'm not working at the hospital, I like to read, spend time with my friends and go for walks. I'm excited to be joining the alumni committee and look forward to working with the team."
An integral part of our committee, our general members help generate ideas, assist leads in various projects and initiatives and are active champions for nursing and our alumni in the community.
"After graduating in 2022, I've continued my work as a pre-post operative surgical and immunizations nurse. Outside of work, I'm doing research in the WISHES Lab for UCalgary Faculty of Nursing and volunteer with my local masjid and Islamic Relief Canada. 
In my free time, I like hanging out with some buddies, spending time with family, going to the gym, doing hikes, and reading. I'm excited to be a part of a wonderful team and still keep my roots grounded at UCalgary."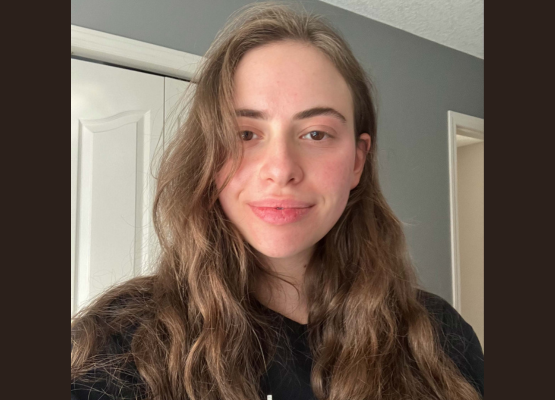 "I go by Sherry, and I am a 2023 graduate from UofC's BN program! Currently, I am an RN on Unit 91, cardiovascular surgery, at Foothills Medical Centre. I also work as an RA with the EMBER project, exploring and addressing barriers to accessing mental health care in emergency settings. By volunteering on the Alumni Committee, I am excited to connect with other nurses in my community, hoping to learn from them as I embark on my career in healthcare. In my spare time, I volunteer with my local synagogue and social service organization JFSC to support older adults in my community. I love hiking and spending time with my family and friends. I also hope to spend more time baking and perfecting my cheesecake recipe!"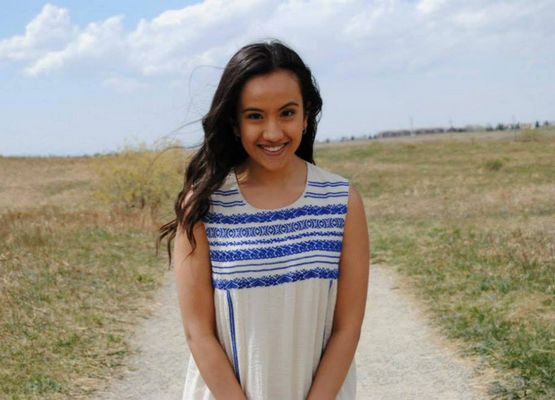 "Hi! My name is Yeny Lara, BN'17. I currently work as a fertility and in vitro fertilization nurse in Calgary, but I have been working in reproductive and women's health for the past 5 years. It is something I am very passionate about, especially in these changing times. I am volunteering with the committee because of the positive experience I had as a member of the community during my undergraduate degree as well as now through my graduate program, and I want to promote that feeling of community and welcoming with other alumni, staff, and students. I have two dogs that keep us busy and having time, and if you don't find me working, studying, volunteering, or watching Netflix, I'm probably swimming somewhere!"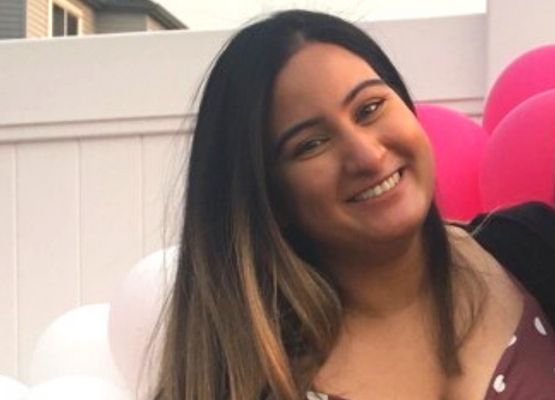 "I've been involved with the alumni committee since I was in my undergrad in 2017. I first joined as a general member before I became the bronze co-lead, and now treasurer.
I'm excited to create and fund programming and events that will prepare nursing students for life post nursing school and connect these future alumni with all our current alumni.
Apart from being involved in the UCalgary Nursing Alumni Committee, I work on an Intensive Care Unit and a Pulmonary Medicine / Thoracic Surgery unit. In my free time, you can find me cuddled with a book, Netflixing or enjoying the fresh air."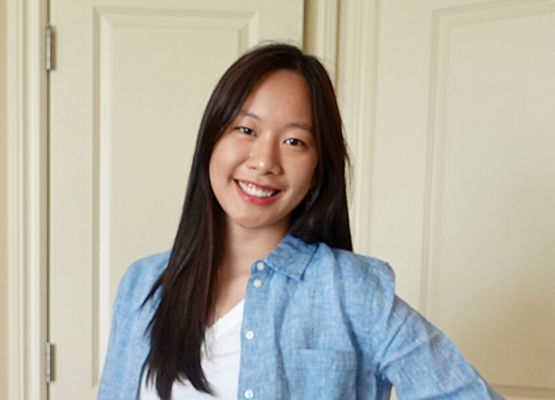 "Hi everyone, I'm Felicia! I graduated in 2021. I am currently working on a hematology bone marrow transplant oncology unit and as a home care case manager/interventionist. Outside of nursing, I love spending time with my family and friends. I also love giving back to the community and volunteering to support those in need. In my free time, I love playing volleyball, going out for hikes, snowboarding and spending time catching up on my TV shows! I also have a passion for travelling and hope to travel all over the world one day! I am super excited to become a part of the Nursing Alumni Committee and to partake in facilitating alumni engagement!"
Our ex-officio members serve an important role connecting us to other campus groups and help promote collaboration on a variety of programs and initiatives.
"As a current nursing student entering my third year, I understand the challenges students face throughout nursing school and how vital alums are in students' success - be it in the form of mentorship or answering questions students have. In my role as UNS liaison, I hope to strengthen community action within the faculty and build a stronger bond between current students and alums to increase the support system from alums and make it readily available to students. I am excited to be part of an initiative that fosters an educational and supportive environment for students while also promoting students' health and wellness. Next to my involvement with the UCalgary Nursing Alumni Committee, I volunteer at the Rotary Flames House (Children's Hospice) and recently founded Unity in Diversity Association. This student club aims to celebrate the cultural diversity UCalgary represents. I enjoy reading, hiking/travelling and sports!"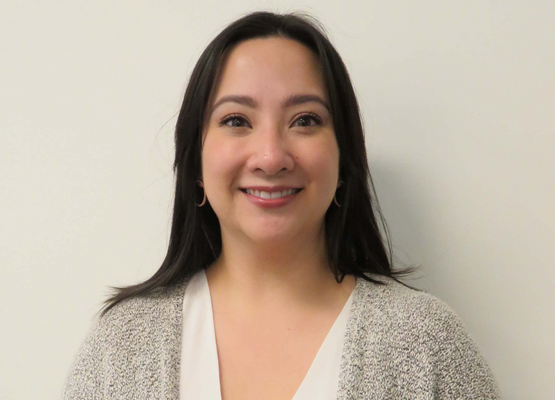 Open positions
We are currently recruiting for a number of executive and general member roles in the committee. If you are an enthusiastic nursing alum looking for a way to give back to the faculty and support future and current alum, then we may have the perfect position for you!
Take a look below and reach out to us for more information or to apply.
Similar to the Bronze and Silver leads, the main role of the Gold Lead is to help generate ideas and lead initiatives meaningful to our alumni who have graduated more than 25 years ago. Together with ad-hoc working groups, the Gold Lead helps create meaningful programs and events, generating ideas and identifying potential hosts, speakers and panellists within their personal and professional networks, as well as within the broader community. If you are a nursing alum brimming with ideas and creativity, who enjoys the event-planning process, this might be the perfect role for you!
Otherwise known as a "member-at-large," this role provides support to the committee in the planning, evaluation, and execution of alumni programming and events. One of the key responsibilities is to provide perspectives on alumni relations topics during meetings. This role is a one-year term with a monthly time commitment generally ranging from 2-3 hours per month, though it may be less or more in the case when you are supporting a particular event or program.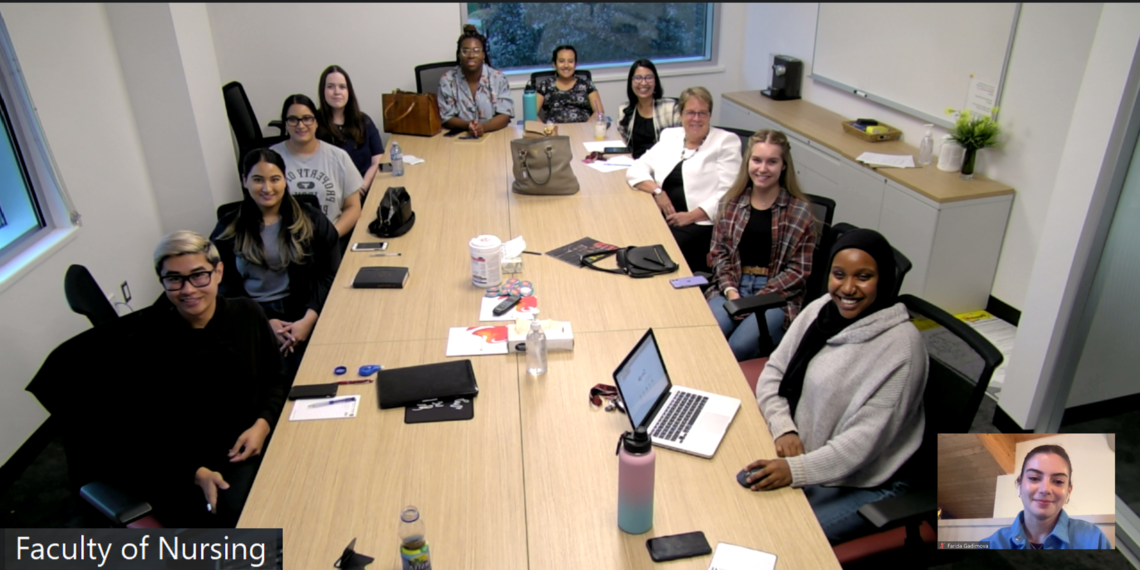 Come and check us out
We are a very friendly group and always excited to have new faces join us. Whether you're just looking to dip your feet or are ready to take on a specific role, we'd love to hear from you.  You can also stop by one of our monthly meetings (virtually or in person) or reach out to us by email for more information.