Mental Health & Wellness Resources
Resources and supports available to help you or someone you know, both on and off campus
Imminent Distress: If you are in danger and or have safety concerns about a situation involving imminent risk of harm, call 9-1-1.
Acute Distress: Contact student Wellness Services provides mental health support, reach them by calling 403-210-9355. Connect with their services during business hours. If you're calling after hours, you will have the option to speak with a crisis counsellor from the Wood's Homes' Community Resource Team, or a highly trained volunteer at the Distress Centre.
 
Access Recovery College's free support programming and classes here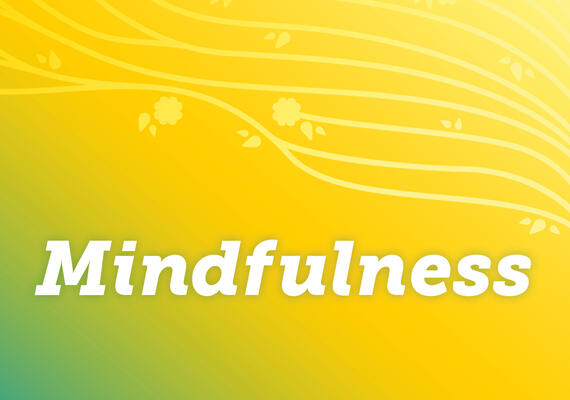 Podcast: UCalgary Mindfulness
UCalgary Mindfulness podcast presents Stepping Out of Reactivity, an eight-part mindfulness series. The practice of mindfulness is for everyone. It is a meditation practice that can reduce stress and anxiety and improve attention and creativity, supporting our daily functioning.
Our first season is led by UCalgary Nursing doctoral student Julia Imanoff, MN, RN, PNC (C) and instructor Justin Burkett BN RN, Masters Student. Brought to you by the University of Calgary's Campus Mental Health Strategy.
Read article "Pair demystifies mindfulness — one podcast at a time"
Supports for staff and faculty
LifeWorks Crisis Line
Access crisis support by pressing 1 for immediate support.
Download this presentation
Dr. Melissa Boyce served as chair of the teaching and learning subcommittee for the Campus Mental Health Strategy for the last three years. She shared course design strategies to support student mental wellbeing, through our teaching with the Mental Health and Wellness Faculty Learning Community March 2022.
Supports for UCalgary Nursing Alumni
Campus Mental Health Educational Resources
Engage students, faculty and staff with information about mental health on campus in a variety of ways.
Find things like a Course Outline Statement, Student Mental Health Resource Slides and Workplace Mental Health Minute materials and more here.
Healthy Campus Alberta
Healthy Campus Alberta is a community of practice made up of committed individuals and organizations who have a shared mission to create an inclusive, collaborative, and community-integrated approach to mental health and wellness on campuses.