Community Advisory Council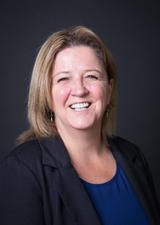 Carlene Donnelly
Executive Director, CUPS
Carlene Donnelly has more than 25 years as an executive leader and consultant in the non-profit and social services sector. She has led an organization through significant change and growth, participated in high profile research and advocacy projects and is asked to speak internationally about her work and experience.
Donnelly believes that non-profit and social sectors have much more potential to scale up positive outcomes for children and families and that by adopting a business framework and applying current brain science, they will be able to be achieve larger impact.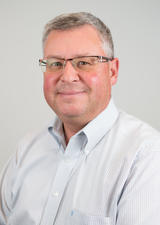 Randy Mabbott
President, of Grand Central Properties Inc.
Randy Mabbott serves as board member and President of Grand Central Properties Inc. In addition, he is a lawyer with the law firm Mabbott & Company.

Mr. Mabbott has extensive experience acting for individuals, private and public companies, locally, nationally and internationally. He has experience with start-up private companies through taking companies public. He also has extensive experience in technology issues having served as general counsel to a technology company publicly listed on the NASDAQ exchange.
Mabbott is a registered trade-mark agent with the Canadian Intellectual Property Office, a former member of the Licensing Executive Society, past Chairman of the Canadian Bar Association, Technology and Intellectual Property Subsection (Calgary) and past member of The American Society of Corporate Secretaries.
He is also very involved in community activities. He is a former member of the University of Calgary Senate and former President of the Cochrane and District Chamber of Commerce. He is past Chairman of the Student Financial Assistance Appeal Committee, Calgary, the former Chairman of the Town of Cochrane Subdivision and Development Appeal Board. Mabbott received the commemorative medal for the 125th anniversary of the Confederation of Canada in recognition of significant contribution to compatriots, community and to Canada.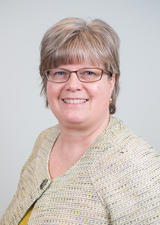 Janice Stewart
Senior Operating Officer, Peter Lougheed Centre
Janice Stewart has worked in health care in Calgary for 30 years. She holds degrees in nursing and health administration from the University of Manitoba and Central Michigan University. During the course of her career, Stewart has had the opportunity to work in both acute care and community roles. She has been the Director of Home Care and Executive Director of Cardiac Sciences under the former Calgary Health Region, Executive Director for Surgery and Women's Health at the Rockyview General Hospital and is currently the Senior Operating Officer of the Peter Lougheed Centre.
Shawna Syverson
Senior Operating Officer/Vice President, Foothills Medical Centre
Shawna Syverson is a senior healthcare executive with more than 30 years of experience in public and private sector healthcare. Syverson is the Senior Operating Officer/Vice President of the Foothills Medical Center, a position she has held for the last eight and a half years. Shawna recently accepted a one-year secondment during this tenure in 2016. She was the Chief Operating Officer for Calgary Lab Services. She has held several senior roles in the Calgary Zone in the areas of Surgical Services, Cardiac Sciences and Bone and Joint.
She is a native Calgarian and has graduated from the University of Calgary with the Bachelor of Arts degree (Major in Psychology). She also has Post Graduate Professional Managers Certificate from University of Calgary and Post Graduate Certificate of Business Administration from Heriot Watt University, Edinburgh Business School, Edinburgh, United Kingdom.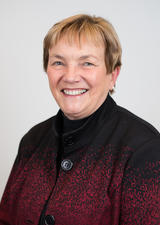 Barb Shellian
Director, Bow Valley Community and Rural Health
Barbara Shellian is a registered nurse committed to nursing practice, health care reform and people. She is Director Rural Health – Calgary Zone Alberta Health Services and is located in Canmore, Alberta. Barb is a graduate of the Foothills Hospital School of Nursing and earned her Bachelor and Masters Degrees from the University of Calgary.
Shellian has also been very active in professional and community organizations. Since 1980, she has been involved in the provincial professional association and served as President of the Alberta Association of Registered Nurses from 1995 - 1997. She has presented many papers on clinical and professional issues across Alberta and at national and international conferences. She is also an Adjunct Assistant Professor for the University of Calgary's Faculty of Nursing and has been instrumental in establishing a national association for rural and remote nurses and was elected as the first President of the Canadian Association of Rural and Remote Nurses in 2004. She is currently a co-chair of the International Council of Nurses Rural and Remote Nursing Network.
She has been the recipient of several awards including the Queen Elizabeth II Diamond Jubilee Medal in recognition of contribution to Canada and nursing. Shellian is the past president of the Canadian Nurses Association (2016-2018).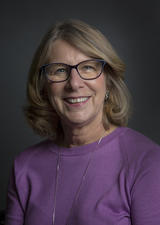 Karen Cook
Senior Communications Manager, UCalgary Nursing
Karen Cook is a communications generalist with more than 30 years' experience working in both the private and public sectors. Her roles have included positions with the Red Cross, Western Canada Lottery Corporation and the Calgary Public Library. She discovered a passion for the field of post secondary education advancement (alumni, communications, event planning, fundraising, marketing) during her six years as a communications coordinator for the University of Manitoba. She joined the University of Calgary in 2001 and has not looked back: she is now Senior Manager, Communications in the Faculty of Nursing and has a dual reporting role to the dean and to the university's Office of Advancement.
Cook is a proud alumna of UCalgary with a MA in Canadian Literature. She also has a BA (Hons) in English and a Certificate in Public Relations (Communications).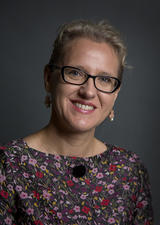 Sandra Davidson
Dean, UCalgary Nursing
Dr. Sandra Davidson PhD joins the University of Calgary from the University of Alberta, where she was the associate dean for undergraduate programs (ADUP) in the Faculty of Nursing.
She joined the University of Alberta in 2013 and assumed her role in mid-2016. In her role as ADUP she oversees the largest portfolio within the faculty. Davidson co-led the Curriculum Renewal Project that resulted in a renewed curriculum which will be launched this fall.
Prior to her current appointment, she served in a variety of positions in the United States, including dean of nursing and then senior director of academic affairs for Carrington College based in Phoenix, Ariz., and as the director, Master of Healthcare Innovation program at Arizona State University. Davidson is originally from Lethbridge, and has considerable practical experience as a nurse before entering an academic career.
Davidson has also served as the organizational development and clinical education specialist for Cancer Treatment Centers of America (CTCA) in Goodyear, Ariz. In this position she worked with the vice-president of patient care services and nursing staff to implement and evaluate an innovative adaptable care delivery model on the inpatient oncology unit. She has served in a wide range of academic and practice environments that span private for-profit, private not-for profit, and both large and small public universities.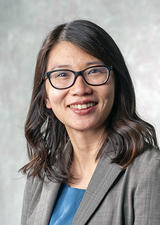 Stephanie Ng
Director of Development, UCalgary Nursing
Stephanie Ng has worked in development, marketing and communications in the non-profit sector for more than 12 years. She began her career at the University of Calgary in May 2011 with an advisor role with the Principal Gifts team that provided strategic recommendations and support to the President and Vice-Provost, and executive team members of the University of Calgary.
From there she transitioned to a front-line fundraising role with the Cumming School of Medicine, University of Calgary supporting initiatives in population health, global health, indigenous health, and community engagement.
Stephanie is a native Calgarian and a graduate of the University of Calgary with a Bachelor of Commerce in Marketing. She is currently pursuing a Bachelor of Arts in Women's Studies within the Faculty of Arts at the University of Calgary.