Nurses drive change in health care
Start your nursing career today and become a registered nurse through the University of Calgary
The Faculty of Nursing at the University of Calgary has a leading undergraduate curriculum designed to integrate and connect theory courses simultaneously with clinical practice.
We have been graduating baccalaureate nurses for over 50 years. Our graduates are now key leaders in Alberta, Canada and abroad.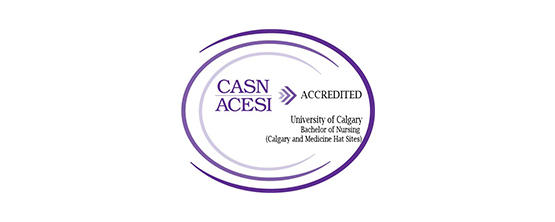 1,600+ hours of practice learning
Our clinical instructors are closely tied to practice settings to offer students the most up-to-date clinical knowledge
Curriculum integrates theory and practice
Our co-requisite courses, taken in a particular sequence, brings knowledge and practice together in a highly intentional way
Groups of 8 students in practice settings
Develop friendships and your support network with a core group of peers
Access to faculty members focused on research
Research studies that our faculty and graduate students do directly impact student education and we are constantly finding new ways to enhance learning through simulation
Hands-on learning through clinical simulation
Hands-on learning through clinical simulation and practicum placements in healthcare facilities and community settings
Opportunities to collaborate across campus
Get the chance to collaborate with interdisciplinary partners in faculties of medicine, social work and kinesiology
Curious about the nursing program at UCalgary? Associate Dean, Undergraduate Programs Dr. Catherine Laing shares more on different admission routes, advice for applying and what first year nursing actually looks like. Listen to Choose UCalgary Podcast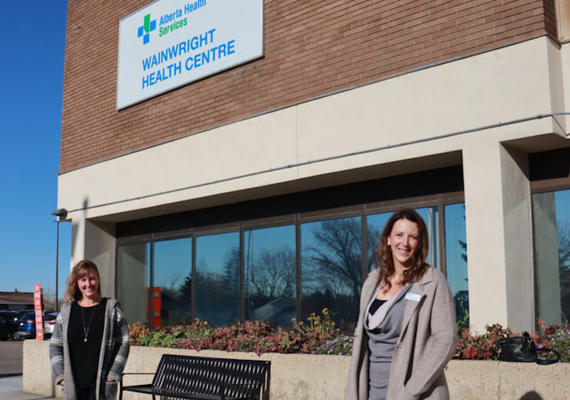 Registered Nursing degree launches at Wainwright Health Centre
University of Calgary, Alberta Health Services offer new rural health-care program
"I wanted what anyone wants in a career: respect, authority and money. What I didn't realize is that I can get it all in nursing and be ready to go after four years of university. Nursing requires critical thinking, hard work and stamina; you can't be successful as a nursing student unless you are 100% committed, but it's a wonderful choice."
Join us at UCalgary Nursing at Calgary's #1 University
Our unique undergraduate curriculum is designed to integrate and connect theory courses simultaneously with clinical practice.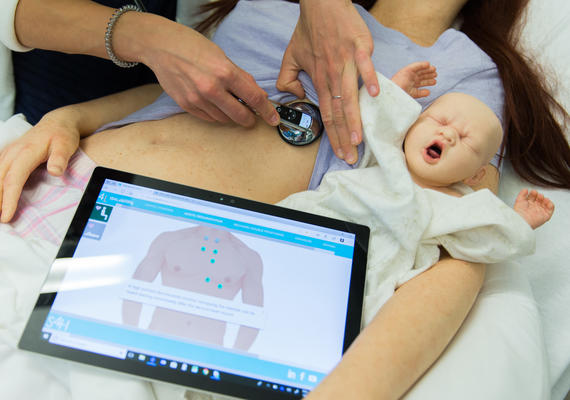 Clinical Simulation Learning Centre
We are the only Canadian nursing faculty to have a dedicated simulation researcher and the first Canadian nursing school to get Lifecast Body Simulation manikins.
Our student nurses have the opportunity to practice clinical skills using high-fidelity simulators including ultra-realistic human manikins and holographic lens for augmented reality.