Marguerite Schumacher Memorial Alumni Lecture
Annual lecture held in memory of Marguerite Schumacher, first dean of UCalgary Nursing
The Marguerite Schumacher Memorial Alumni Lecture is held each year at the Faculty of Nursing in memory of Marguerite Schumacher (1920-2013), first dean of the Faculty of Nursing at the University of Calgary (1974–1979).
It typically is hosted in the fall semester and is an evening lecture.
2019 Marguerite Schumacher Memorial Alumni Lecture
Sept. 28, 2019
6:30-9 p.m.
The Ranchmen's Club | 710 13 Ave S.W.
"From Nurse to EntrepreNurse: Personal reflections from 50 years of UCalgary Nursing"
Dianne Dyer BN'76, MN'93
Pam Nordstrom BN'83
Shannon Spenceley MN'93
Derek Luk BN'07
Suzanna Crawford BSc'11, BN'13
Celebrating Inspirational Leaders
Steve Chin, UCalgary Alumni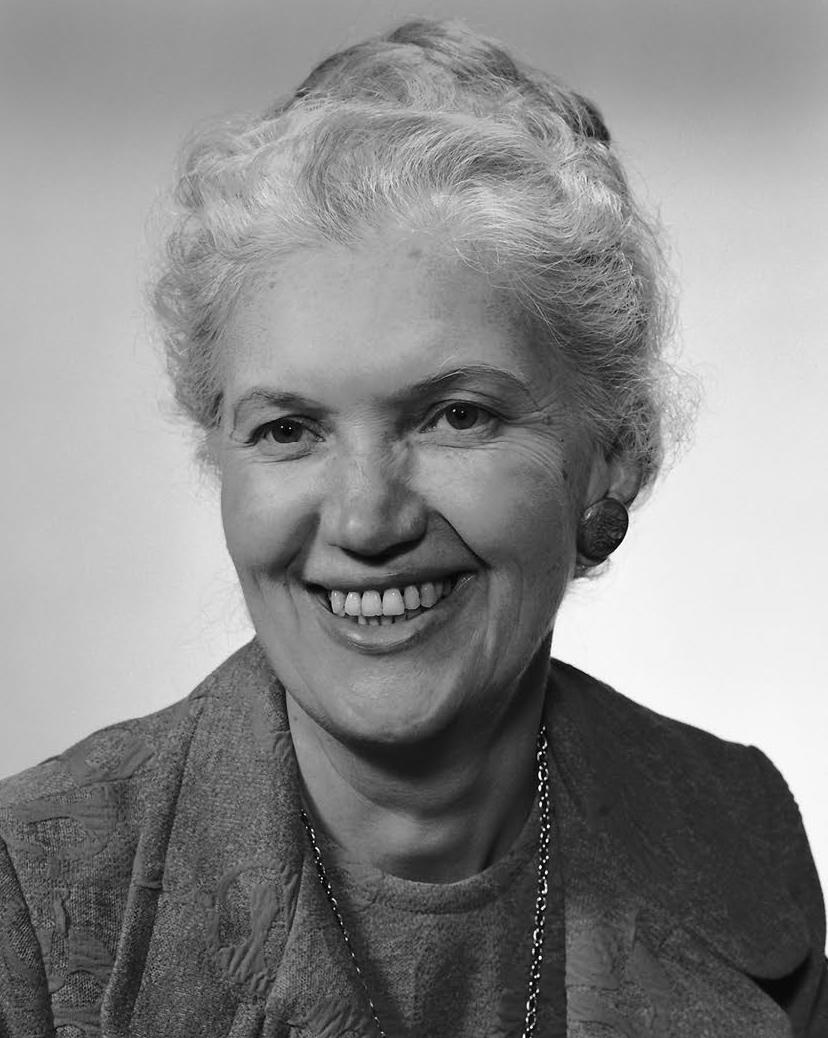 About Marguerite Schumacher
An inspirational and visionary nursing educator and administrator, Professor Emerita Marguerite Schumacher is credited with shaping baccalaureate nursing education in Alberta. She came to the University of Calgary in 1974 as the third director of what was then known as the School of Nursing. (When the school officially became a faculty in 1975, Schumacher's title changed to dean.)
She helped to establish a strong foundation for our fledgling faculty through her encouragement of a theory-based curriculum, the initiation of one of the first research projects in the faculty and development of a graduate program, among other activities.
Born in Switzerland, Professor Schumacher spent some time in Winnipeg as the director of nursing at Grace Hospital and then as associate director of nursing education at Winnipeg General before heading to Alberta in 1958. She spent 10 years as the advisor to Alberta schools of nursing and followed that with five years as chairperson of the new nursing program at Red Deer College.
By the time she joined the faculty, she had a firm understanding of the political tensions around nursing in the '60s and '70s, having served for two years as the president of the Alberta Association of Registered Nurses and for two years as president of the Canadian Nurses' Association.
In 2016, Marguerite Schumacher received another honour posthumously. She was nominated, and selected, for inclusion into the Canadian Nurses Association Memorial Book, which describes the contributions of some of Canada's honoured nurses, who, in service to their fellow Canadians, elevated the nursing profession and health care in this country. She was publicly honoured at CNA's biennial convention in Saint John in June 2016.