Marguerite Schumacher Memorial Alumni Lecture
Annual lecture held in memory of Marguerite Schumacher, first dean of UCalgary Nursing
The Marguerite Schumacher Memorial Alumni Lecture is an annual event in memory of Marguerite Schumacher (1920-2013), first dean of the Faculty of Nursing at the University of Calgary (1974–1979).
It typically is hosted in the fall semester and is an evening lecture.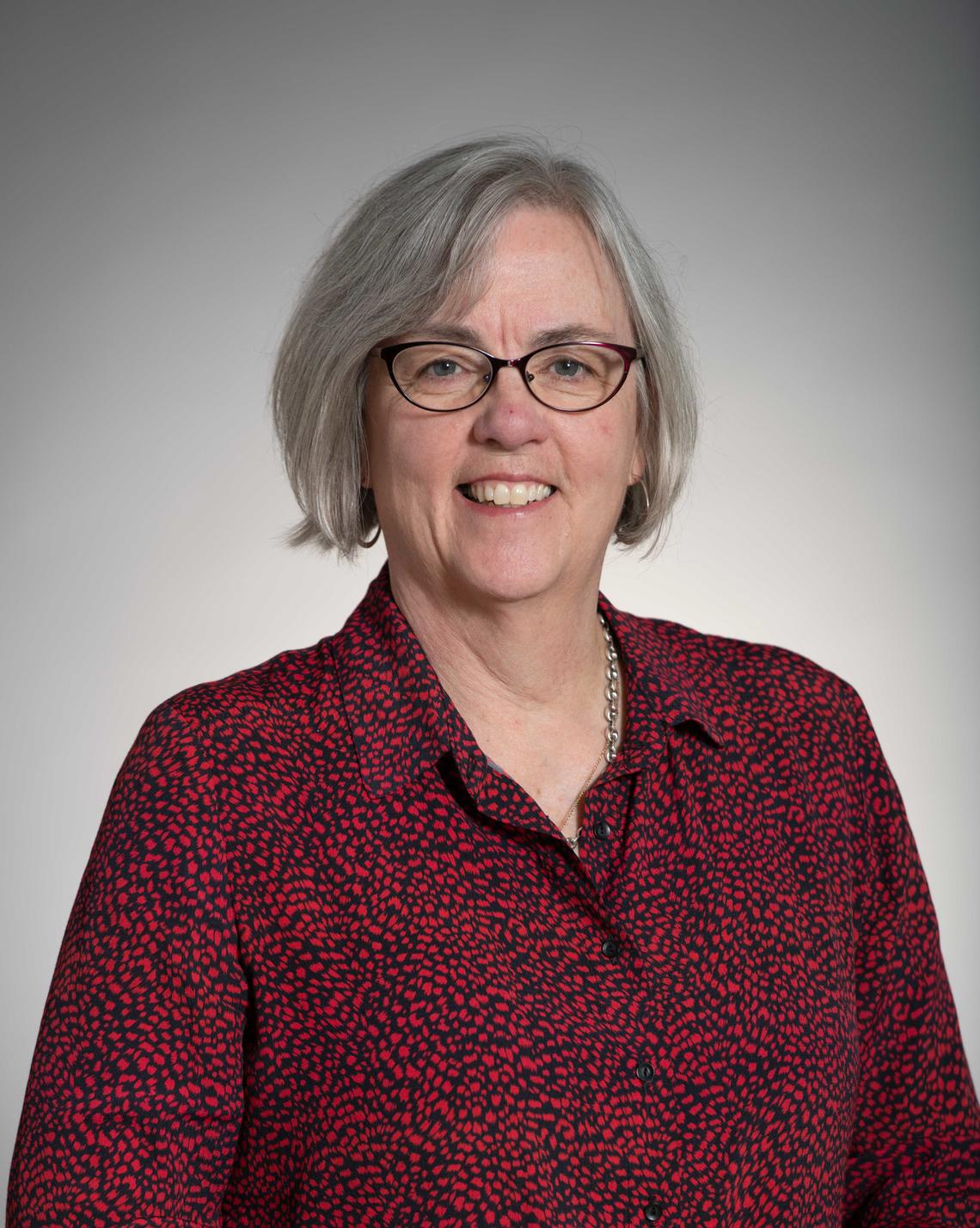 Learning through Leadership: Insights gained from a past president of CNA
The World Health Organization (WHO) designated 2020 as the Year of the Nurse and the Midwife. WHO states that strengthening nursing and midwifery – and ensuring that nurses and midwives are enabled to work to their full potential – is one of the most important things we can do to achieve universal health coverage and improve health globally.
Please join us for this exciting webinar as Dr. Betker reflects on the learnings from her tenure as president and explore nursing contributions past, present and future. She will delve into how to cultivate empowerment and leadership among nurses in order to continue to change health and health care around the world. 
Dr. Claire Betker, MN'91 has been a registered nurse in Manitoba for more than 40 years. She began her career in southwestern Manitoba at a rural single-nurse public health office and has worked in public health, home care and primary health care in a variety of positions and levels at a local, regional, provincial and national level. Claire is currently the Scientific Director of the National Collaborating Centre for Determinants of Health, hosted by St Francis Xavier University in Antigonish, Nova Scotia.
Claire completed her Bachelor of Nursing at the University of Manitoba, a Masters of Nursing at the University of Calgary and a PhD in Nursing from the University of Saskatchewan. Her PhD work focused on the capacity for public health leadership to advance health equity in Canada.
She is Canadian Nurses Association (CNA) certified in Community Health Nursing and has held a number of leadership positions, including past president of the CNA and the Community Health Nurses of Canada as well as a past chair of the Association of Regulated Nurses of Manitoba.
Celebrating Inspirational Leaders
Steve Chin, UCalgary Alumni
Past Schumacher Speakers
In 2019, we celebrated our 50 years of nursing excellence with an alumni speaker from each decade: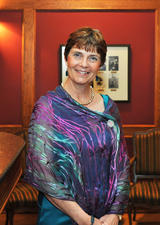 Dianne Dyer BN'76, MN'93
Dianne has 43 years of registered nursing experience. She has worked in emergency, trauma, public health, regulatory affairs and now on strategies to address the opioid crisis in Alberta. She is a past board member for the Legal Nurse Consultant Association of Canada and has published articles on trauma care. Dianne served on CARNA Provincial Council and is past president. In June 2014 she was selected as the UCalgary Alumni Distinguished Graduate and has been nominated twice for the AHS President's Excellence Award. Her passion is nursing excellence, harm reduction, patient safety and support for vulnerable populations.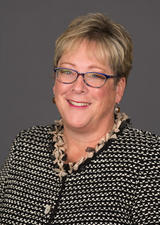 Pam Nordstrom BN'83
Upon graduating in 1983, Pam began her nursing career in neonatal intensive care and neonatal transport. Following a brief time in adult ICU, she engaged in faculty and higher education administrative roles. She held positions as department chair, director of the School of Nursing and Midwifery, executive director of enrolment and dean of a faculty. Her research has focused on assessment strategies for internationally educated nurses. Currently, she is vice-president, academic affairs at Ambrose University.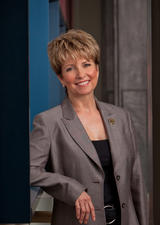 Shannon Spenceley MN'93
Shannon Spenceley is a proud mom, sister, aunt and daughter, and a passionate RN — and her Alberta roots are deep. A graduate of Foothills Hospital and the universities of Lethbridge, Calgary and Alberta, she has served as an AARN and CARNA Provincial Councilor, president of CARNA from 2013-2016, senior leader in the former Chinook Health Region and then AHS in Southern Alberta, educator at the bedside and in the classroom, and is currently assistant dean, nursing, Faculty of Health Sciences at the University of Lethbridge.
Her research has focused on the nature, prevalence and possible ways to reduce moral distress in nursing caregivers in long-term care settings, as well as on innovative models of community-based primary health care for vulnerable populations.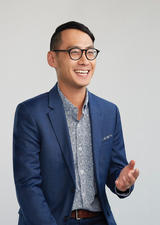 Derek Luk BN'07
What problem keeps you up at night? For Derek (RN, MN), it was addressing the issue of burnout for health-care professionals. His passion for supporting mental health in the community has been a driving force throughout his career. He also holds an MN from Athabasca University; his graduate studies explore how mindfulness training can promote resiliency in the face of adversity. It also led him to start his company, Mimentra, offering mindfulness programs in the workplace and community. Notable collaborations include Calgary Police Service, Calgary Military Family Resource Centre and UCalgary. He was recognized by Avenue Magazine's Top 40 Under 40 and CARNA educator of the year in 2018.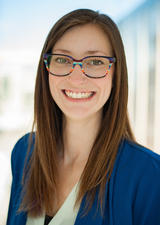 Suzanna Crawford BSc'11, BN'13
Sue holds baccalaureates in Zoology and Nursing from UCalgary. She is completing her Master of Nursing, studying the narrative experience of disability within families. She has a decade of experience in the disability community and is a RN with Psychiatric Emergency Services at the Alberta Children's Hospital. 
Sue co-founded ENABLE, a social enterprise matching people with disabilities to support workers who invest nearly 1,000 hours with their clients each month.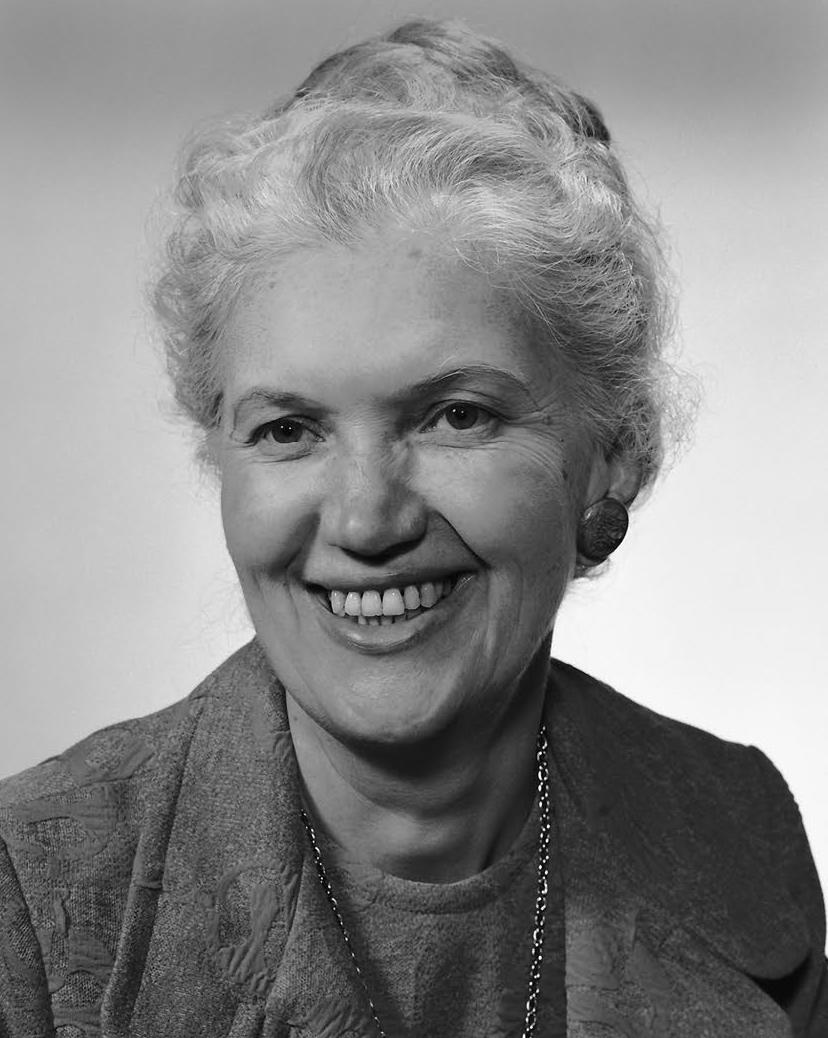 About Marguerite Schumacher
An inspirational and visionary nursing educator and administrator, Professor Emerita Marguerite Schumacher is credited with shaping baccalaureate nursing education in Alberta. She came to the University of Calgary in 1974 as the third director of what was then known as the School of Nursing. (When the school officially became a faculty in 1975, Schumacher's title changed to dean.)
She helped to establish a strong foundation for our fledgling faculty through her encouragement of a theory-based curriculum, the initiation of one of the first research projects in the faculty and development of a graduate program, among other activities.
Born in Switzerland, Professor Schumacher spent some time in Winnipeg as the director of nursing at Grace Hospital and then as associate director of nursing education at Winnipeg General before heading to Alberta in 1958. She spent 10 years as the advisor to Alberta schools of nursing and followed that with five years as chairperson of the new nursing program at Red Deer College.
By the time she joined the faculty, she had a firm understanding of the political tensions around nursing in the '60s and '70s, having served for two years as the president of the Alberta Association of Registered Nurses and for two years as president of the Canadian Nurses' Association.
In 2016, Marguerite Schumacher received another honour posthumously. She was nominated, and selected, for inclusion into the Canadian Nurses Association Memorial Book, which describes the contributions of some of Canada's honoured nurses, who, in service to their fellow Canadians, elevated the nursing profession and health care in this country. She was publicly honoured at CNA's biennial convention in Saint John in June 2016.