Marguerite Schumacher Memorial Alumni Lecture
Celebrating inspirational nursing alumni leaders
The Marguerite Schumacher Memorial Alumni Lecture is an annual event in memory of Marguerite Schumacher (1920-2013), first dean of the Faculty of Nursing at the University of Calgary (1974–1979).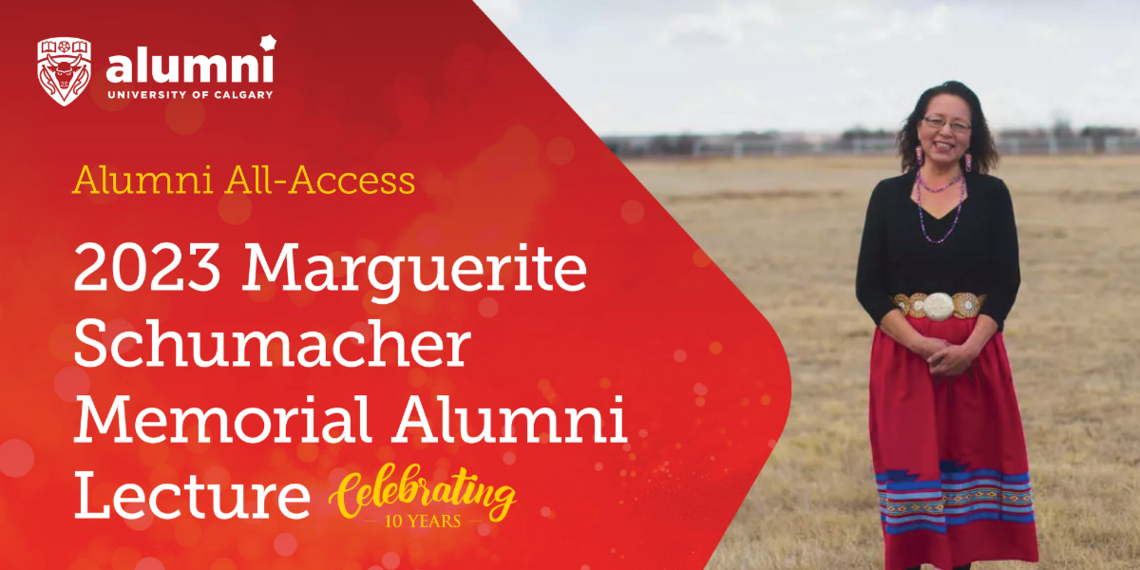 Nurturing our roots toward health and healing: the story of Iiyikinaami (Spirit Helper)*  
Oct. 14, 2023
Grey Eagle Resort & Casino 
6:30 - 9:30 p.m.
Debbie Smith, BN'94
As part of Alumni All-Access, UCalgary Nursing is holding its 2023 Marguerite Schumacher Memorial Alumni Lecture featuring Debbie Smith, BN'94.  
On Oct. 14, come celebrate the 10th anniversary of UCalgary Nursing's Marguerite Schumacher Memorial Alumni Lecture! On this special occasion, follow Debbie Smith, BN'94, Siksika First Nation member and coordinator of Iiyikinaami - Spirit Helper, as she leads you through her personal journey into Canada's Indigenous health-care traditions and practices.  
"Nurturing our roots toward health and healing: the story of Iiyikinaami (Spirit Helper)" will introduce you to Smith, a Blackfoot woman with a 30-year career in First Nations health. She will share the importance of family, relationships, the community and relationship with the land and tell you about Iiyikinaami - the fusing of Indigenous and western ways which will move health care forward for us all. 
*Iiyikinaami meaning Spirit Helper is the Blackfoot name gifted to the Indigenous route of UCalgary Nursing's Bachelor of Nursing 
Debbie Smith received her BN from UCalgary Nursing in 1994 and has spent the past three decades working in First Nations Health. She comes from the Siksika Nation of the Blackfoot Confederacy and was given the name Apaastaki ("Bridge Woman") by a Siksika Elder. She learned early on the many issues faced by First Nations people, including those in the health-care system and hopes to make a difference in her new role as coordinator of Iiyikinaami (Spirit Helper) where she will encourage Indigenous students at Old Sun Community College to become proud registered nurses. 
Watch the 2023 Marguerite Schumacher Memorial Alumni Lecture
Closing remarks from Elder Herman Yellow Old Woman
On Oct. 1, as part of Alumni All-Access, UCalgary Nursing held its 2022 Marguerite Schumacher Memorial Alumni lecture, the first in-person since COVID-19. Dr. Shane Sinclair PhD'09 shared his research on compassion and the work his Compassion Research Lab has done around the Sinclair Compassion Questionnaire (SCQ).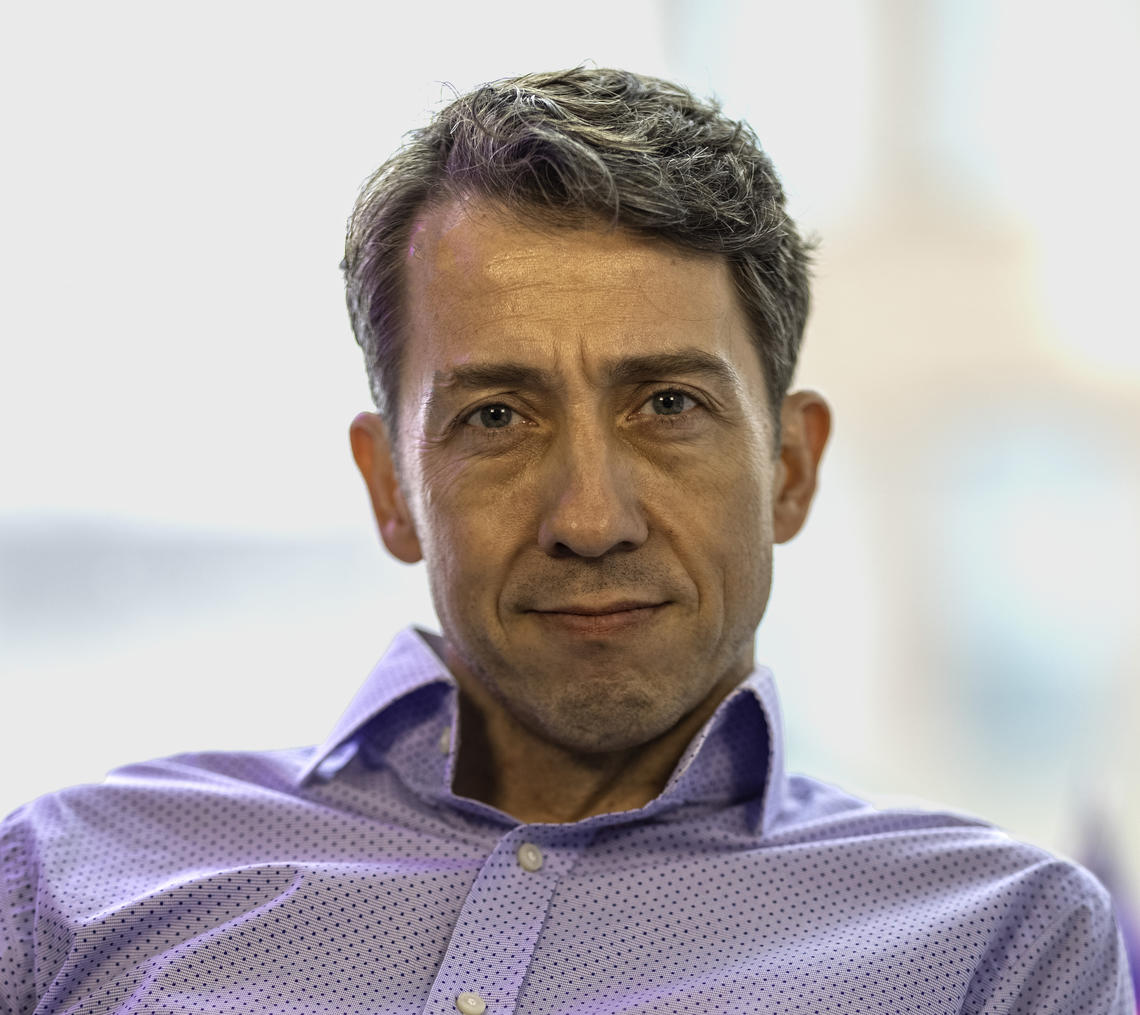 Dr. Shane Sinclair, PhD'09
Dr. Shane Sinclair (PhD'09), a professor with the University of Calgary, Faculty of Nursing and an Adjunct Professor in the Cumming School of Medicine at the University of Calgary, is one of the world's preeminent global leaders on the topic of compassion in health care. 
He is the director of the Compassion Research Lab, which conducts nationally funded research on compassion. Dr. Sinclair is also a certified spiritual health practitioner with the Canadian Association for Spiritual Care, where he was recently awarded their highest honour - the 2021 Distinguished Service Award. He is the former President of the Canadian Association of Psychosocial Oncology. His recent study on Sympathy, Empathy and Compassion was awarded 'Paper of the Year', by Palliative Medicine.  
In 2021, we hosted a panel called "Bringing Global Health Home" which was emceed and moderated by Heather Bensler with Arsheen Dhalla, Masira Baloch and Jaqueline Wilson on Oct. 2, 2021.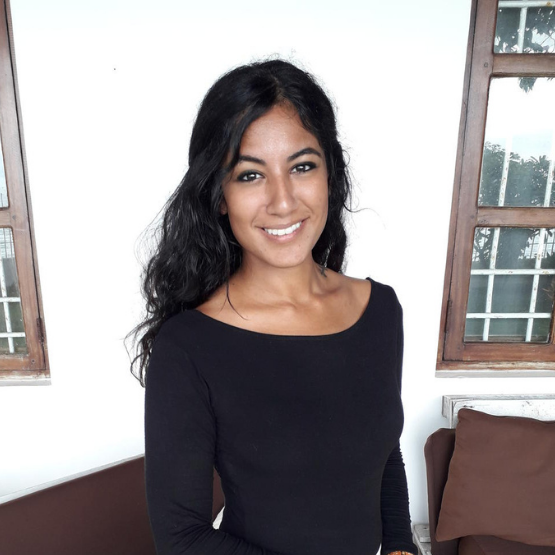 Arsheen Dhalla (BN'10) is an RN and founder of the Daraja Foundation, a Canadian and Tanzanian charity operating in Zanzibar focused on supporting and empowering women and youth. Arsheen led the implementation of Zanzibar's first transition house for young adults aging out of a local orphanage. The project helps them to improve their health and learn wellness and coping strategies through education, mentorship, support groups and personal skill-building. For her leadership, expertise and commitment to creating impactful programs, Arsheen received a 2016 UCalgary ARCH Award.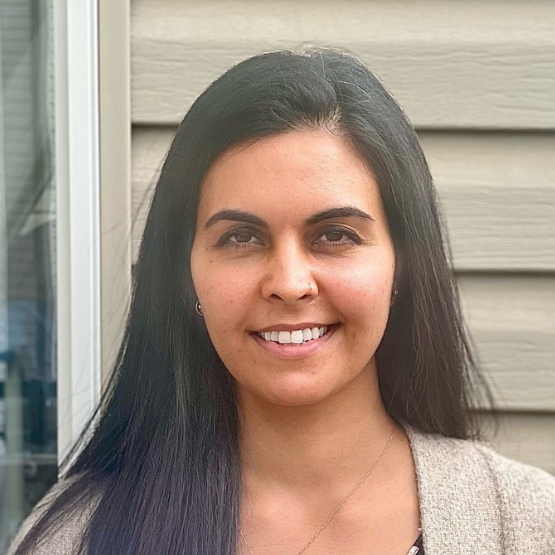 Masira Baloch (BN'10) is a critical care ER nurse at the Peter Lougheed Center and a humanitarian nurse working with Doctors Without Borders. 
She has worked as a registered nurse in four countries. In Canada, aside from working in hospital settings, she has provided remote nursing services to Indigenous communities through Health Canada in Fox Lake, northern Alberta. She is a nature lover, enjoys catching up with family and friends and reading biographies of inspiring individuals.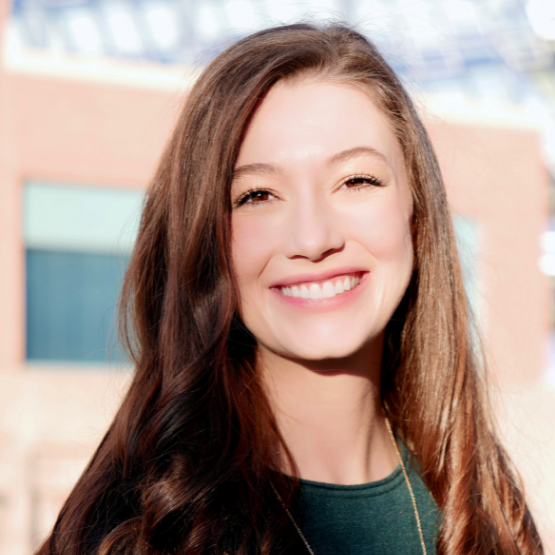 Jacqueline Wilson (BN'18) is a PhD student at UCalgary Nursing, where she also completed her Bachelor of Nursing in 2018. Her nursing practice has spanned urban hospitals, Whitehorse and Uganda where she studied global perinatal health as a Queen Elizabeth II Diamond Jubilee Scholar. Jacqueline's clinical experiences have fueled her passion for patient-oriented research and exploring how patients and families can have meaningful input in health service decisions and evaluation.
Heather Bensler (BN'97) is an instructor and Global Health Lead with UCalgary Nursing. Prior to joining the university, she worked for three years in South America with the Indigenous People's Technology & Education Centre where she developed medical training programs for Indigenous leaders in the jungle. In her role as global health lead, she helps to create international@home clinical placements.
Dr. Claire Betker, MN'91
Dr. Claire Betker has been a registered nurse in Manitoba for more than 40 years. She began her career in southwestern Manitoba at a rural single-nurse public health office and has worked in public health, home care and primary health care in a variety of positions and levels at a local, regional, provincial and national level. Claire is currently the Scientific Director of the National Collaborating Centre for Determinants of Health, hosted by St Francis Xavier University in Antigonish, Nova Scotia.
Claire completed her Bachelor of Nursing at the University of Manitoba, a Masters of Nursing at the University of Calgary and a PhD in Nursing from the University of Saskatchewan. Her PhD work focused on the capacity for public health leadership to advance health equity in Canada.
She is Canadian Nurses Association (CNA) certified in Community Health Nursing and has held a number of leadership positions, including past president of the CNA and the Community Health Nurses of Canada as well as a past chair of the Association of Regulated Nurses of Manitoba.
2019
In 2019, we celebrated our 50 years of nursing excellence with an alumni speaker from each decade:
Celebrating Inspirational Leaders
Steve Chin, UCalgary Alumni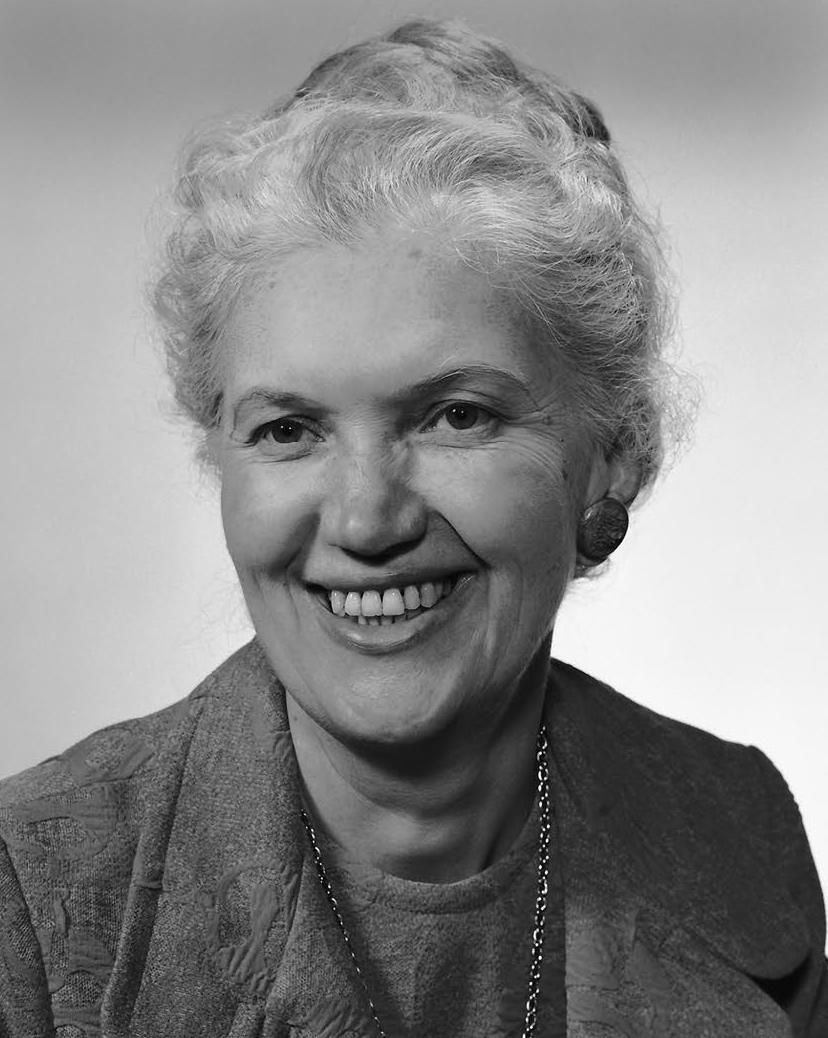 About Marguerite Schumacher
An inspirational and visionary nursing educator and administrator, Professor Emerita Marguerite Schumacher is credited with shaping baccalaureate nursing education in Alberta. She came to the University of Calgary in 1974 as the third director of what was then known as the School of Nursing. (When the school officially became a faculty in 1975, Schumacher's title changed to dean.)
She helped to establish a strong foundation for our fledgling faculty through her encouragement of a theory-based curriculum, the initiation of one of the first research projects in the faculty and development of a graduate program, among other activities.
Born in Switzerland, Professor Schumacher spent some time in Winnipeg as the director of nursing at Grace Hospital and then as associate director of nursing education at Winnipeg General before heading to Alberta in 1958. She spent 10 years as the advisor to Alberta schools of nursing and followed that with five years as chairperson of the new nursing program at Red Deer College.
By the time she joined the faculty, she had a firm understanding of the political tensions around nursing in the '60s and '70s, having served for two years as the president of the Alberta Association of Registered Nurses and for two years as president of the Canadian Nurses' Association.
In 2016, Marguerite Schumacher received another honour posthumously. She was nominated, and selected, for inclusion into the Canadian Nurses Association Memorial Book, which describes the contributions of some of Canada's honoured nurses, who, in service to their fellow Canadians, elevated the nursing profession and health care in this country. She was publicly honoured at CNA's biennial convention in Saint John in June 2016.