Pilot program launching in September 2022
Pilot in partnership with Siksika Nation and Old Sun Community College
Program delivered online and in-person at Old Sun College and surrounding areas
1 year upgrading at Old Sun College
4 year Bachelor of Nursing program, September admission only
Applicants must be a member of Treaty 7 or Metis Nation of Alberta Region 3*
Applicants must reside in Alberta within 120 km of Old Sun College
Prior to applying, interested applicants must contact Old Sun College to determine upgrading needs and participate in an interview
* Preference will be given to members of the Siksika Nation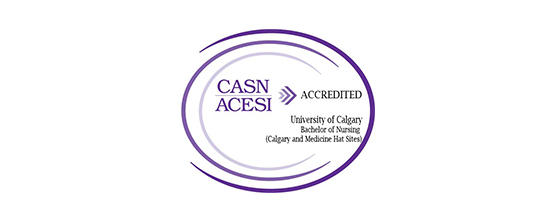 In March 2021, Old Sun Community College and UCalgary Nursing entered into a partnership for the implementation of the Indigenous Community Route, an agreement that's in place through to 2026. 
In September 2021, Old Sun College successfully started the implementation of the program and will see its first cohort start in the UCalgary, Bachelor of Nursing program in the Fall of 2022.
Traditional name of program
Based on a recommendation from the steering committee meetings, it was a wish that this program receive an Indigenous/Blackfoot name as its official name. Elder-in-residence, Nato'otsisi - Herman Yellow Old Woman - gifted the name: Iiyikinaami - Spirit Helper to the program This is a traditional Blackfoot term used in times of healing with our people. 
Partnership Recognition Ceremony 
The purpose of the ceremony on March 16, 2022 was to recognize the partnership in the traditional ways of the Siksika people, through a traditional honour song, prayer and ceremony. During the ceremony, Siksika Knowledge Keepers officially gifted the name to the program. This ceremony was led by Siksika Knowledge Keepers who have been given the rights to hold these types of ceremonies. The collaboration agreement was signed March 2021 and the event completed the partnership agreement, done through and by traditional Siksika ways.