Students today, alumni tomorrow, nurses forever
A pinning ceremony is a traditional part of many nursing institutions' graduating events. The pinning formalizes the transition from student to professional nurse. The tradition itself has roots back to the 12th century but is more typically associated with Florence Nightingale, considered the founder of modern nursing, who presented medals of excellence to exemplary nursing graduates at her London school.
By the early 20th century, it became standard in North America to award all nursing graduates a pin to celebrate their successes as students and their futures in the profession.
Photo by Adrian Shellard
On May 29, the Faculty of Nursing held its Pinning Ceremony at EEEL, the first-time back in-person for the full program since COVID. Students read their International Council of Nurses' Pledge and celebrated with family, friends and classmates before attending convocation. 
On May 30, the Faculty of Nursing hosted graduands and their families before the convocation ceremony in Professional Faculties and students picked up their Class of 2022 nursing pins, enjoyed treats and alumni swag and mingled with each other.
In 2021, June convocation was held virtually and November convocation was in-person but we continued to suspend the in-person Pinning Ceremony. 
Congratulations UCalgary Nursing Class of 2021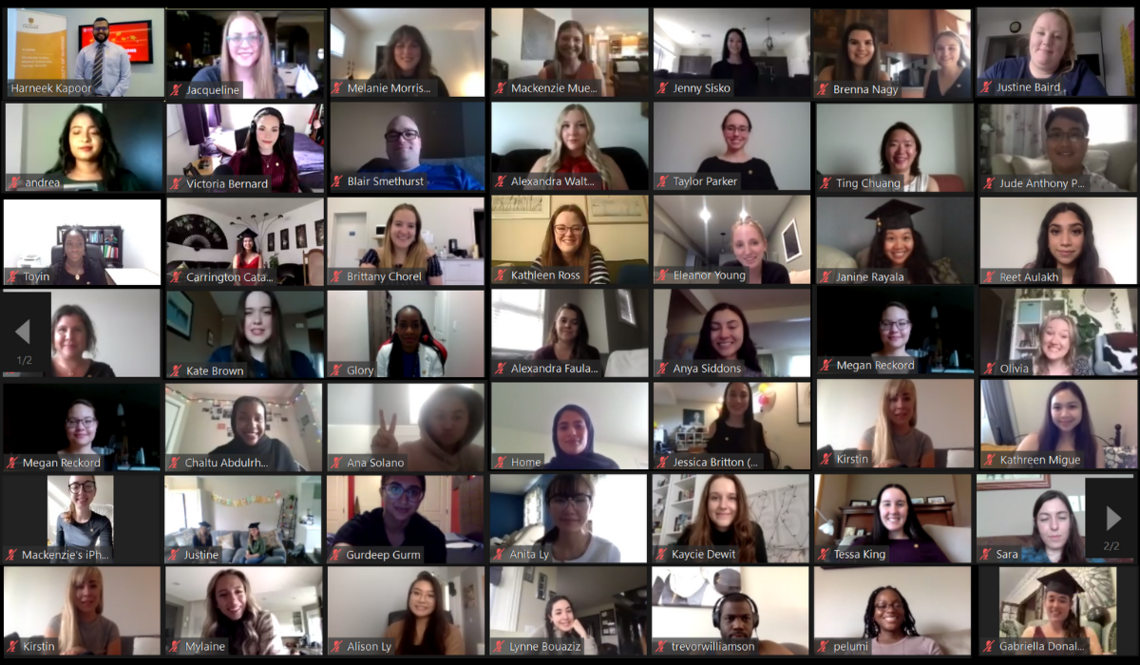 Class of 2021 Nursing Pins
Due to the increasing instances of COVID-19 in Alberta and those on the UCalgary campus, we've cancelled our 2021 in-person nursing pin distribution. All pins will be mailed.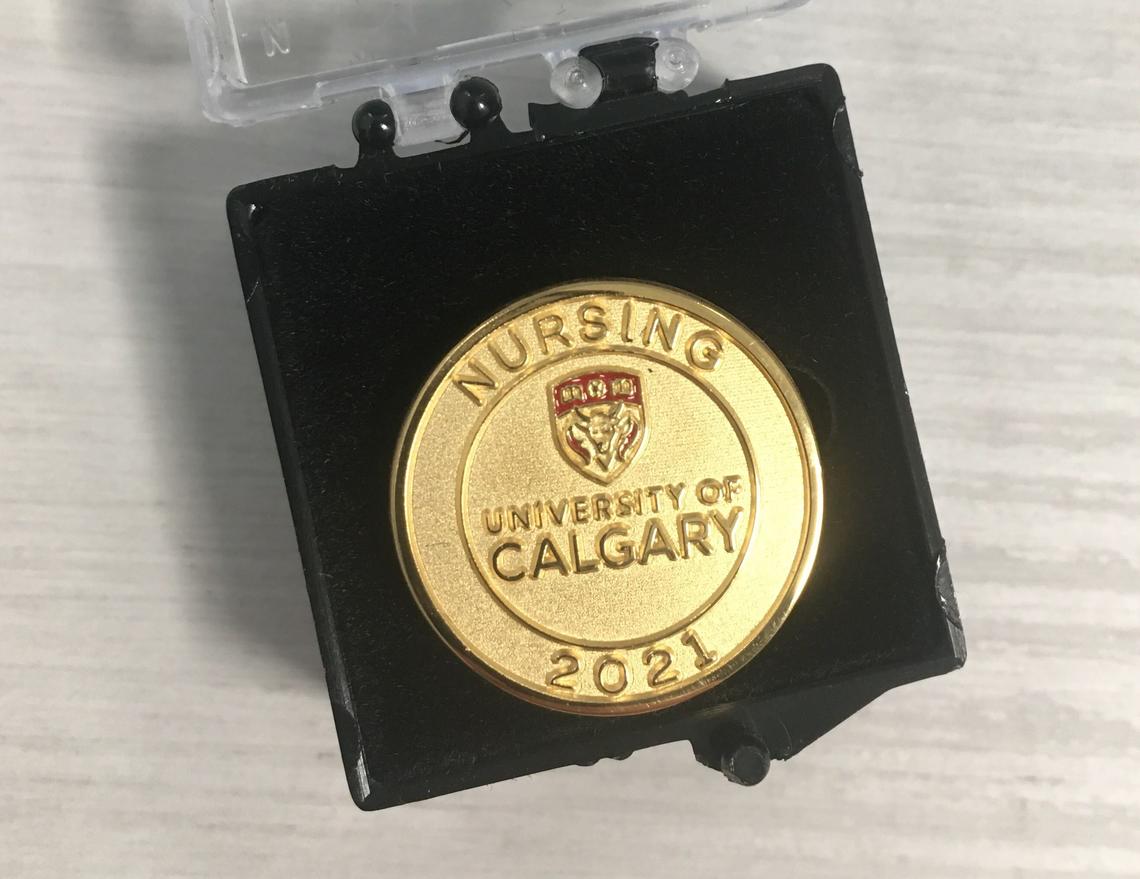 In 2020, we went virtual for both June and November convocation and there was no Pinning Ceremony. See all the stories and digital yearbook and video messages below.
2019
On June 3, 2019, we welcomed the Class of 2019 into the Faculty of Nursing alumni family and kicked off their journey as a registered nurse. 
2018
In 2018, the Faculty of Nursing launched its first-ever pinning ceremony to celebrate new nurses. The inaugural pinning ceremony was held before convocation to celebrate Bachelor of Nursing graduands. 
Read the UToday article