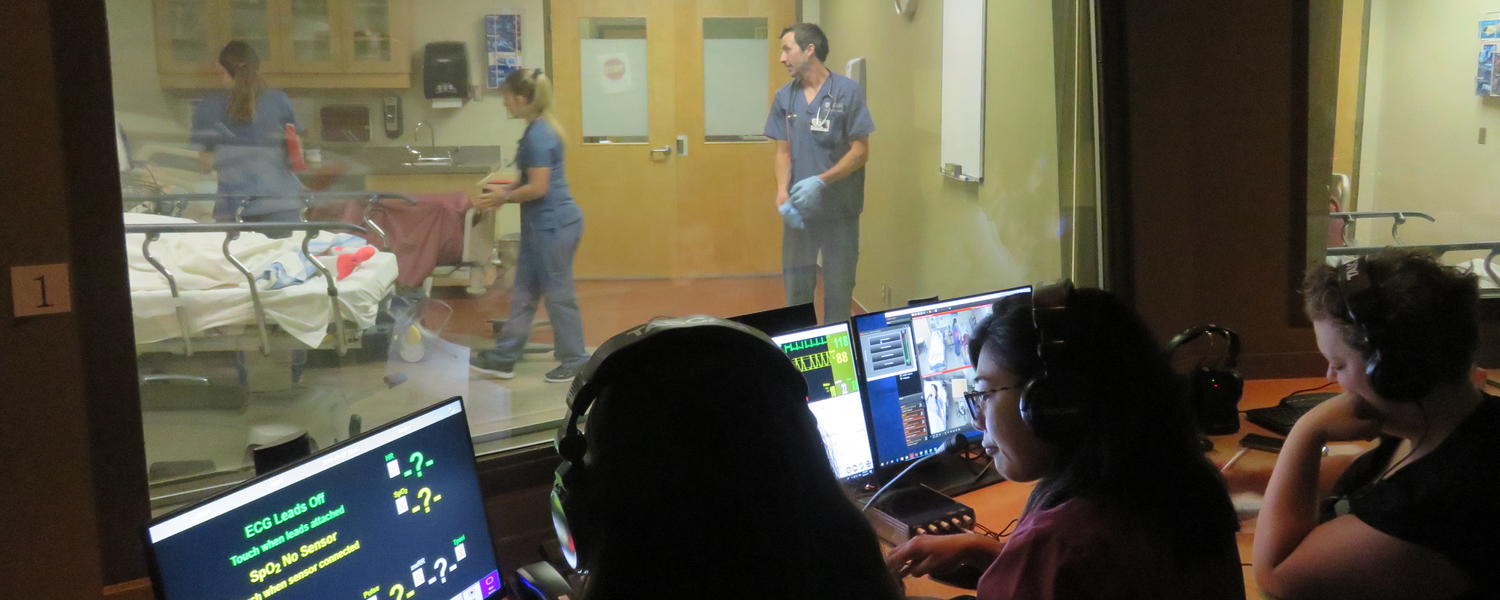 Advancing nursing education through simulation
We integrate simulation and technology in the classroom to prepare our students for transition and readiness for practice.  
The Faculty of Nursing's Clinical Simulation Learning Centre takes up approximately 13,000 square feet and features state-of-the-art simulation labs, high-fidelity manikins, and standardized patients that create a wide variety of real-world nurse training scenarios.
As today's complex healthcare environments demand nurses to make astute assessments regarding patient situations, sometimes in split-seconds - students enrolled in the University of Calgary Faculty of Nursing receive extensive exposure to real life patient scenarios in safe and controlled learning environments - all delivered by expert faculty.
We believe simulation in nursing education is fundamental to producing proficient and confident nursing professionals leading to enhanced patient care and safety.
Pairing research and education to provide safer patient care
Simulation in nursing education is an essential component to accelerating learning for students. We are continuously updating our technology so students and researchers have access to new knowledge.
Want a virtual tour of Professional Faculties Building and to peek into our sim centre? Check out our 360 maps
See how our Clinical Simulation Learning Centre was featured in 19 To Zero's campaign "It's Never Too Late, Until It Is."
UCalgary Nursing supports 19 To Zero's latest effort to address vaccine hesitancy. Learn more on their website now.